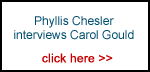 We hope that you'll feel our website is worthy enough to contribute a few pounds to the bandwidth bills.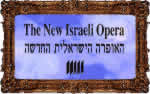 Last uploaded : Thursday 26th Apr 2007 at 02:37
Contributed by : Carol Gould

London

26 April 2007

The headline on the cover of 'The Evening Standard' magazine of 13 April 2007 said, 'The US Embassy Siege.' Inasmuch as Britain had just endured the unfortunate saga of the fifteen Marines and sailors captured by Iran and then released with goody bags, one assumed this was a feature about the truly terrible Iranian hostage siege in 1979 that ultimately brought down the Carter Administration.

However the subtitle of the article said, 'How the Residents of W1 Saw Off the Yanks.'

Aha! This was to be yet another piece about the Americans besmirching Grosvenor Square. There has been an American presence in the Square since 1786. The actual Ambassador lives in Winfield House in Regent's Park, a home donated by Woolworth heiress Barbara Hutton.

The much-beloved Ambassador during World War II, John Gilbert Winant, was adored by Londoners from the East End to Mayfair to Clapham to St John's Wood. His personal generosity and solidarity with Britain during the darkest days of the Blitz endeared him to the country for a generation. One of the many legends about Winant was his insistence on distributing to Londoners sheltering in tube stations during the nightly bombings the luxury foods sent over from the USA to the Embassy. After the war, when he visited London, theatregoers would run over to him to greet him, tears in their eyes. He was given the Freedom of the City by various British municipalities. To this day, 'Winants,' a group of young Americans, arrive each year to do good work in soup kitchens and shelters across Britain in honour of his memory.

Sixty years on, the attitude of Londoners towards Americans is radically different. After September 11, 2001 the US Embassy building in Grosvenor Square was supplied with large concrete barriers and bollards to ward off a car or truck bomb. Every Briton I know, old and young, from both Left and Right, fumed at me about the way 'the Americans' had ruined the look of Grosvenor Square. Armed policemen patrol day and night. Efforts were made to turn some streets into no-entry zones but these were not successful. Animosity towards the Embassy has mounted year in and year out since 9/11.

Now, after years of protests that the Embassy is the number one terrorist target in the world, the Mayfair Residents association has finally succeeded in driving the Embassy from its historic residence. The US Navy Department has already moved from its beautiful offices; shortly after 9/11 a friend who had been activated to Reserve duty in London told me that her uniformed colleagues were fearful of going out for a walk because several had been at the receiving end of stunning verbal abuse. This I can believe, because no sooner had 9/11 happened than I was being lectured about American support for Israel being the reason the world was in turmoil and that Yanks are such cowards. (A cab driver told me that British pilots and passengers would have seen off all four sets of hijackers..) The retired American Ambassador Philip Lader was foot-stomped and shouted down by a hostile London audience on BBC 'Question Time' on Thursday 13 September 2001.

So, here we are in 2007 and Mayfair residents have staged hunger strikes and loud protests at meetings with representatives of the Federal government when the fate of the Embassy was discussed. The reasoning presented by Mayfair protestors was that the local residents have been in mortal danger since 9/11. Another obvious reason is the depreciation of local property and the cost of home insurance. In the end the present Ambassador, Robert Tuttle, instructed estate agents Knight Frank to put the site on the market. It is believed the Embassy staff will be moved to Kensington Palace or Chelsea Barracks, if the local residents there do not go on hunger strike as well.

What is so objectionable about the fury shown by Mayfair residents is that the attitude and actions have been so hostile and at times so extreme. One Embassy staffer is reported to have said he would welcome a transfer to Manchuria, and the former Ambassador Bill Farish is reported in the article to have loathed every minute of his posting save his moments with Her Majesty the Queen. This, the city that endured the relentless bombings and rocket attacks by Hitler night after night for years, is now furious that the presence of the Americans will make London a target. When the July 7th 2005 bombers struck, did they single out locations popular with Americans? How nice it would have been if Mayfair residents had shown generosity of spirit and solidarity with America instead of staging ugly protests to remove them from their environment, as if they were the Taliban or worse.

Had Britain been attacked in 2001 and had then waged a war that evolved into an internationally detested conflict, it is doubtful Washingtonians would have raised such a fuss about the British Embassy in the nation's capital. If in fact the British Embassy had been considered a top target in Washington, it is likely the authorities would have laid on extra protection.

In the same week the Americans were officially banished from Grosvenor Square after 221 years, the head of Arsenal football club, Peter Hill-Wood, declared that hell would freeze over before an American, tycoon Stan Kroenke ( mistakenly identified as a Jewish tycoon in 'The Evening Standard') would be allowed to buy a major share in the club. Mr Hill-Wood said Americans know 'sweet FA' about British football and besides, 'We don't want your sort here' said he to Kroenke. That is the sort of thing anti-immigrant bigots said at the turn of the twentieth century about Jews and other migrants from Europe. Interestingly, long-time Arsenal funder David Dein, indeed Jewish, was unceremoniously bundled off the Board last week amid rumours he had brought Kroenke into the picture.

Anti-Americanism is ridiculous and has become nasty in Britain these days. It is all-pervasive and creeps into the social discourse as if picking on Americans is the new Jew-baiting.

Well, I have some observations to make about those who detest Americans and what they have to offer the world. In the past fortnight I have made two train trips. I have had to drag my suitcase up and down hundreds of stairs at various train and tube stations. This is because Britain has yet to realise that it would be awfully nice for people with luggage and wheelchairs to have the use of a lift, as we do in Washington.

Today we have been told that this year people will die on the London Underground because of heat stroke. This is because ( unlike the American subway systems and buses, fitted with air conditioning since the year dot) there is no air conditioning in any tube trains or buses. What is even more bizarre is the redundancy of Bob Kiley, the American who was brought in at staggering expense to transform the London Transport system. He is now confined to home ill; did he find it unbearable trying to accomplish something with a team that did not want to cooperate with his Yank ideas?

Americans might know 'sweet FA' about football but Mr Hill -Wood might like to find out why it is that 99% of sports events in the USA throughout the year are violence -free and family outings. A stadium full of 100.000 people on a hot night will go home happy and sober, without one incident of loutishness.

Britons in the USA enjoy a good life and the unconditional love of the native populace. Instead of hunger strikes and tirades to see Americans off, it would be nice if the affection shown to all Britons in the USA could be reciprocated here.