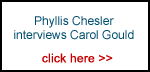 We hope that you'll feel our website is worthy enough to contribute a few pounds to the bandwidth bills.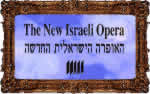 Last uploaded : Saturday 3rd Feb 2007 at 02:47
Contributed by : Carol Gould
London
2 February 2007

A sequence of news events occurred this week here in Britain that made it all the more reassuring to me that I have a home in a safe and steadfast country called the United States of America. The reason why I mention this is because a considerable number of Europeans harangues me about the 'Zionist lobby' running America. Well, Zionist lobby or not, I do not believe CBS News or the other networks have a menorah on their evening news logo, or wish their Jewish viewers a happy Rosh Hashanah because they feel pressured by said lobby. They do it because the American establishment still has a healthy and warm attitude towards a community that has made such tremendous contributions to the the nation's manifest destiny.

Back to the British news cycle:
First, all five main terrestrial television networks in Great Britain totally ignored UK Holocaust Memorial Day for the entire broadcast cycle from Friday 26 January to Sunday 28 January. There was not even a rerun of 'The Diary of Anne Frank' or 'Schindler's List.' One of the networks might have thought to broadcast 'The Pianist' or 'Life is Beautiful.' There is the excellent Rex Bloomstein series 'The Longest Hatred' about anti-Semitism and his film 'Auschwitz and the Allies.' There are countless documentaries in the archives of the BBC and ITV.

But no, there was not one minute of tribute on any British channel. 'Songs of Praise' could have broadcast form any of a number of events across the British Isles. Hours and hours of movie re-runs and mediocre drivel could have been replaced with Clause Landsmann's 'Shoah.' There could have been testimony from the British soldiers and nurses who liberated the camps. No, just total annihilation of the memory of the six million.

To the credit of the British educational system there were hundreds of events across the country organised by schools and community groups to commemorate Holocaust Memorial Day. It was moving to see a huge collection of non-Jewish children singing at the Liberal Synagogue in London.

But television, that powerful medium that so shapes the hearts and minds of generations of viewers, fell silent.

In the fortnight in which an obsessed nation was gripped by Jade Goody being disgraced for her racist bullying of Shilpa Shetty on 'Celebrity Big Brother, ' and in a week in which the national discourse had been focussed on issues of racial persecution, Britain's networks chose to exercise complete abrogation of responsibility. Instead of broadcasting some of the scores of fine Holocaust literature and focusing the nation on the worst racial crime of all time, nothing was done by the overpaid executives of BBC, ITV, Channel Four and Channel Five.

The irony of Holocaust Memorial Day, which was generated by the Blair government only seven years ago, is the reluctance at the time of its inception of many sectors of the Jewish community to approve an annual commemoration. It was argued that Jews across the world already observed Yom Ha Shoah, Tisha B'Av and the anniversary of Kristallnacht. January 27 was selected because it is the day Auschwitz was liberated by Soviet troops.

I have often wondered if it might have been more meaningful for a British Holocaust Memorial Day to have been held in April when British troops liberated Bergen-Belsen. (I have also wondered if Franklin Roosevelt died of a stroke on 12 April, 1945, the day after the liberation when he most assuredly was looking at reports of the true magnitude of this unspeakable atrocity and was so overwhelmed by the shock.)

In any event this British commemoration day has become a target of anger and a source of recrimination by the Muslim Council of Britain. The Chairman of the MCB, Sir Iqbal Sacranie, began to boycott the even in 2004 because of the feeling in his organisation that the suffering of Palestinians was now a matter of national urgency and reflection, not the the Shoah. The boycott by the Muslim Council of Holocaust Memorial Day has caused unprecedented rifts between Jews and Muslims in Britain, a trust that had evolved for years under the leadership of two great men now gone from us, Sheikh Zaki Badawi and Rabbi Hugo Gryn. Now, even a man of such magnanimity and generosity of spirit as Sir Sigmund Sternberg has been compelled to turn away from interfaith events because of the hurt caused by the MCB boycott of Holocaust Day.

In response to the boycott, to her credit journalist and broadcaster Yasmin Alibhai Brown has expressed her dismay that the MCB seems to speak for all Muslims; she made the remarkable observation that if a Holocaust were to befall European Muslims, do not expect Anglo- Jewry to rush to their aid.

I had an opportunity to confront executives of ITV and Channel Four this week about the shameful omission on British television of any mention of annual Holocaust Memorial Day. Evasion was their tactic: Sally Milne of ITV said 'the Jewish community did not ask for anything to be broadcast.' Oh, please -- were I an Anglican, Catholic, or agnostic in charge of a television network I would have made sure, whether the Jewish community asked for it or not, the schedules contained content relevant to the Holocaust and to the liberation of the camps by our allied troops. Aaqil Ahmed of Channel Four was evasive on this issue as well.

This year Anglo-Muslim leaders have been articulating a new mantra: Muslims are the 'new Jews' and Islamophobia is the new anti-Semitism. In the same breath these leaders object to Holocaust Memorial Day because of the oppression of the Palestinians by the same Jews who were persecuted in the Shoah. I attended a worthy event held by the City Circle last week; it is a group formed by young Muslim professionals. The theme was Holocaust Memorial Day: the Dignity of Difference. What spoiled the evening for me was the inclusion of a survivor of the Rwandan conflict and an expert on Kosovo to accompany the testimony of Trude Levi, a Holocaust survivor. What motivates people to lump Rwanda and Kosovo with the Shoah? Winston Churchill called the Nazi genocide of the Jews the single most horrific event perpetrated by humankind since the beginning of time.

Holocaust Memorial Day is also a commemoration of the survival of the Jewish people. They have made a significant contribution to British life in every endeavour. Notwithstanding the vicious comments made to me over the years about Robert Maxwell (Holocaust refugee who regrettably ended his life fleecing thousands of Britons out of their pensions)Dame Shirley Porter and Gerald Ronson (caught up in financial scandals) and keeping in mind that for every Jewish misdeed there is a non-Jewish one to match, Anglo Jewry has led virtuous and productive lives in every field. Holocaust refugees have shunned committing acts of terror and violence on these shores.

From Nobel Prize-winner Harold Pinter to Rabbi Julia Neuberger to Jonathan Miller to Maureen Lipman to Isaiah Berlin to my old friend Hans Feibusch, Jews have had an impact on all of our lives for generations. Thousands of Holocaust survivors and Kindertransporte have gone on to astonishing success and sparkling careers in this country, having arrived often penniless, terrified and without a word of English.

To add to the disgraceful omission of Holocaust remembrance by all five British TV networks, the town of Bolton, Lancashire decided to cancel its Holocaust Day event. This has caused an uproar. Local MP Ivan Lewis has expressed his outrage and hurt. Louis Rapaport, president of the Jewish Representative Council of Greater Manchester, said: "There may not be many Jews in Bolton, but the day is supposed to have an educational message to the whole community.

"I can't help feeling the decision was influenced by Bolton's large Muslim community."

Bolton Interfaith Council, which is made up of Christian, Muslim and Hindu representatives, suggested a different commemoration to include all genocides. Tony McNeile, secretary of the Interfaith Council, said , "It does not mean bypassing the Holocaust …. It is one of the great tragedies of the world, but it is not the only one."

The Vicar of Bolton, Canon Michael Williams, also on the Interfaith council, said: "The service is a bit artificial because we have never had a Jewish community to support it.
"By changing the day it makes the point that it is not about one genocide, but it is about many."

What is so telling is that the Bolton Evening News

http://www.boltoneveningnews.co.uk/

has been running a blog on the issue. (You have to type 'Holocaust' into the Search box)

Here are some quotes:

'60 million died in WWII, I refuse to accept that the Jews are more important than any of the others, even though they think they are…'

'I am proud to say that here will be a Holocaust Day commemoration in my borough tomorrow led by a local Rabbi assisted by my Church of England vicar. . You people of Bolton should be ashamed.'

'..They say that we are being prepared for the 2nd Holocaust - which is Iran's direct or indirect nuclear assault on Israel and the Jewish people. Apparently, that preparation is well advanced in Bolton…'

'Jewish groups however will probably say that this is anti-Semitism, which it isn't. That is their way of intimidating anyone who is critical..'

'..why should this genocide be more important than the 30,000 Palestinians who have been killed fighting Israel in the last sixty years?.'

One blogger, John McNabb, provides the classic narrative that I have been hearing for thirty years at British dinner parties: the list of atrocities committed by Jewish terrorists in Palestine. Yes, it was a terrible and dark time for the British but the abject fury I see on the faces who launch into this narrative goes beyond ordinary anger. It is a hate-filled rage that never addresses the context of the time: Jews had been watching their kin being annihilated across Europe and seriously contemplating the possibility that every last one of their brethren from Buenos Aires to Toronto to Glasgow to Johannesburg would soon be exterminated by Eichmann.

The unimaginable demons that drove the teenaged Holocaust survivors who became the Jewish 'terrorists' are incomprehensible for those of us who did not live through the Hell of sadistic medical experiments, meat hooks and castrations not to mention barbaric acts perpetrated on pregnant Jewish women -- the 'terrorists' ' wives and sisters.

The acts of the Haganah and Stern Gang were extreme but this is where I part company with even my dearest British friends. They cannot grasp the unworldly purgatory from which the young Jewish men had emerged. If Britain had absorbed infinitely more Jewish refugees than it had been willing to, there might not have been a Stern Gang. And, as Yitzhak Rabin pointed out, had there been as Israel, the Holocaust genocide might not have come to fruition.

For that matter, to satisfy the views of millions of Britons for whom the acts of the Stern Ganag and Haganah are indeliby etched on their collective memory, television executives could have scheduled 'Exodus,' the birth-of-Israel film based on the novel by Leon Uris and starring Paul Newman as a Yitzhak Rabin prototype character, back to back with a documentary about the lynching of British servicemen and the bombing of the King David Hotel. (Inasmuch as in thirty years in Britain I have never been able to elicit a nice word about Israel from even my nearest and dearest British friends, this might have been a popular Holocuast memorial weekend programme.)

My own personal perspective comes from the shocking things said to me over thirty years in the UK by otherwise respectable and enlightened Europeans asserting that the Jews use the Holocaust to draw attention to themselves and to elicit pity and special treatment. Furthermore in recent years since the breakdown of the Oslo peace process these comments have become nastier : 'You people think you can slaughter Palestinians and take their land just because of something that happened sixty years ago.'

What I always find astonishing about many Britons -- including nice old ladies sitting around having tea at the homes of my contemporaries in London -- is that they seem to harbour a particular resentment towards the establishment of Israel. I have heard comments about 'making all those Arabs leave because of something that happened that had nothing to do with them.' I am reminded of the stunning performance by Alan Dershowitz at SOAS in the University of London last year, when a hushed and humbled audience of mostly Muslim students heard his discourse on the complicity of the Grand Mufti of Jerusalem with the SS and of the Arab League in helping the Axis powers. After the event two shocked Palestinian students stood outside and told me how stunned they were that anti-Jewish violence had evolved into complicity with the Nazis during the Second World War. They said they had had no education on Jewish history and aspirations and honestly thought a huge brigade of Jews had been financed and sent by America to drive the Muslims out of the Middle East.

The television networks who ignored Holocaust Memorial Day have very few Muslim executives and I therefore pin the blame on their white, middle class management whose failure of leadership is breathtaking. The events in Bolton are just as much the handiwork of white non-Muslims who have caused great hurt to their small Jewish community, as they are the result of heavily Muslim Bolton influencing the Council. In a poll in the Bolton Evening News the percentage of readers approving of the cancellation of Holocaust Memorial Day is large.

Finally, the Community Security Trust reports this week that attacks on Jews in Britain are at their highest since their records began in 1983.

Perhaps if British television would show one iota of responsibility to educate the public about the Nazis, about fascism and what our forces fought for in the Second World War, this sorry statistic might not have been achieved by the Jew-haters of this green and pleasant land.

As a former television executive of ten years' standing I am ashamed of my industry. Britain is going through troubling times, not helped by television abrogating its responsibility to educate and elevate. Richard Dimbleby and Edward R Murrow must be revolving in their graves.

What worries me most is that soon no-one will even know what 'Never Again!' means. Some blame George Bush, America and Israel for the ills of the world and impending Armageddon. I just look no further than the vacuous screens of British TV programming, and the pages of the Bolton Evening News, and hope dark times do not lie ahead.
********************
Carol Gould was an executive with Anglia TV Drama for the ITV network and is the author of 'Spitfire Girls' about the women pilots of World War II. She most recently appeared om BBC 'Any Questions?' hosted by Jonathan Dimbleby.