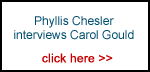 We hope that you'll feel our website is worthy enough to contribute a few pounds to the bandwidth bills.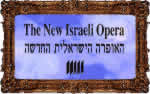 Last uploaded : Sunday 23rd Apr 2006 at 01:55
Contributed by : Carol Gould
Last week I decided to be a tourist for a day and visit Westminster Abbey. It is a vast place. The experience proved exhausting and I had to sit down halfway through the building.

Whilst resting I asked a warder why there are American flags in the stained glass windows. He explained that many generous American donors had sent significant funds to sustain the work of the Abbey. These windows were a way of recognising their generosity. Amongst the donors have been the Annenberg and Walton families. My fellow Philadelphian Walter Annenberg had been US Ambassador to the Court of St. James and the Waltons founded Wal-Mart. One window has a Star of David alongside a cross, with the word 'Reconciliation' across the middle section. This was in honour of a gift from an Anglophile American heiress who comes over every year and leaves flowers in various sections of the Abbey.

The warder said he bristles whenever he hears anti-American rhetoric. Readers will know I do dwell on anti-Americanism in Britain, so his kindness was a refreshing change from the rebukes I get most days of the week.

Resuming my tour, I found a tiny café in an outdoor section of cloisters and was told that there are no lavatories, just those across the road . I had a good chuckle as I looked down at the gravestone of John Burgoyne, partially obscured by the feet of the servery in the café. Burgoyne was the villain of my childhood schooling -- the 'Redcoat' General who failed to defeat the ragtag Colonial revolutionary fighters, and thus was born the United States of America.

Leaving the Abbey I asked another warder why, with donations pouring in from the USA, there was no proper restaurant or lavatory for weary visitors. He snarled at me 'Madam, they gotta pay our salaries, and don't think the staff like having no lavatory.' I decided to leave him in peace, as I had obviously struck a nerve.

My recent illness has left me with limited energy so I hailed a taxi. I told the driver that I had lived in London for thirty years but had just learned something new: the story of American generosity to the Abbey. I added that I lamented the lack of facilities for the public. Obviously I had hit a nerve with him, too. He launched into a lecture about the amounts of money sent to the IRA by Americans. In my naivete I had thought he would be touched that Americans, some Jewish, had opened their chequebooks to help maintain this icon of Christian worship.

He went on and on about NorAid and the IRA, dismissing the Abbey contributions as irrelevant when it was Americans who were still sending funds to the Irish terrorists.

I reminded him that it was a tiny majority of Americans who sent money to the IRA. I also explained that Irish Americans have an entirely different relationship with others in the USA because they are so well-liked by the general populace, unlike the derision they inspire in some British circles. My ancestors, I told him, had come from Lithuania in 1905 and had no Irish connection. He was of Lithuanian Jewish extraction but did not get my point.

I wish Londoners would stop lecturing Americans about slavery, the Indians, the IRA, and genocides we apparently commit.

Yes, getting through immigration in the USA is not a nice start, but once you are in the country Americans adore Britons and offer unconditional warmth from Seattle to Boston to Houston to San Diego. They do not lecture Britons. I wish London would reciprocate.