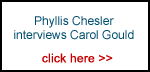 We hope that you'll feel our website is worthy enough to contribute a few pounds to the bandwidth bills.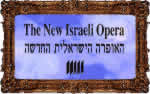 Last uploaded : Tuesday 10th Jan 2006 at 03:06
Contributed by : The Editor
I had made a New Year Resolution to give Muslim-British-Jewish relations a rest, as the subject is actually so painful to me and so outside the realm of any life experience of mine until the recent years of Israel-bashing, that I find it increasingly tortuous to navigate.

However every time I vow to change the subject, something happens in the news to make me quake. I will get to that in a moment.

I have stopped reading the abusive emails I receive, not to mention the vile bash-the-writer blogs set up, for example, by a group about as non-Muslim as you will find, the English fans of Manchester United. In May I criticised the soccer club for its supporters? behaviour after Malcolm Glazer, the American tycoon, bought the legendary team. I did not see why hatred of Glazer had to be expressed with placards and shirts demanding his death. Having been an avid sports fan and a resident of Great Britain for thirty years, I was also appalled that some very respectable friends and email correspondents wrote to chastise me for ?writing about something you know nothing about -- British culture.? If, after thirty years, I know nothing about British culture, I must be an anti-social recluse or just mentally deficient. Incidentally, recently Manchester United fans were listed as amongst the most badly-behaved in Britain, so I feel a small sense of vindication.

I grew up in an environment of endless trips to the legendary Settlement Music School (nothing to do with settlements: an old WASPy classical music centre and camp for talented Philadelphia youngsters), to Philadelphia Orchestra concerts and Lyric Opera performances. I was not good enough to be a pupil of Edgar Ortenberg but I studied violin with Lillian Cynberg. This will mean absolutely nothing to Europeans, but Ortenberg was the finest violin teacher of his day. For the benefit of those Britons who have, over the decades, caustically reminded me of 'the vacuum that is American culture,' Philadelphia boasts one of the greatest conservatories in the world, Curtis Institute.

I went on to be a student of Luis Biava, who is now one of the conductors of the Philadelphia Orchestra. My home was filled with books, opera recordings and the rich conversation generated by my remarkable parents and their even more remarkable friends. My mother Kay, a World War II veteran, was a respected teacher and my father Oscar an equally distinguished naval architect. My sister was and is a brilliant musician and linguist , and the girls with whom she and I circulated at the Philadelphia High School for Girls became the movers and shakers of every profession.

When we went on family holidays our budget was limited but we managed to get to the many stunning music festivals -- Saratoga, Marlboro, Tanglewood -- and to savour the orchestral offerings at the Robin Hood Dell. Regular library visits, lectures, trips to the Franklin Institute, to the Natural History Museum and to scores of historical landmarks were the order of the day in my early years as an American. When my mother retired she became a much-loved teacher at the Natural History Museum.

If at this point you are wondering why I have embarked on a reverie of my American youth, there is a reason for this. I will get to it presently.

It was every mother?s goal that her children would end up at Harvard, Radcliffe, Bryn Mawr or Princeton and indeed I was thrilled to be honoured with a Phi beta Kappa award -- the highest academic distinction in the American university world-- when I got my BA.

It is therefore all the more bizarre to be being defamed on a Muslim website in the UK by people who know nothing about me, simply because I wrote to their moderator to point out that published comments calling for Zionists to be got rid of ?once and for all? is a call to Jihad. Lately I do think, ?Why did I give thirty years of my life and talent to a nation that seems intent on hating everything I am and nurturing groups who rail against the gentlest of British minorities, the Jews??

Let me go a step further about my growing-up years in the United States. Muslims and Christians in the UK who have thrown their share of insults at me and at Americans over the recent past underestimate the pride Americans and Jews have for their heritage. When the Japanese bombed Pearl Harbour the Empire of the Sun observed, ?I fear we have awakened a sleeping giant.?

Even though British people have written to ridicule me when I praise the behaviour of American sports fans, I am damned proud of the fact that I can go to any stadium across the huge USA and spend hours and even a whole day and evening amongst jovial, clean and sober fans -- hundreds of thousands of them. Incidents of confrontation at American sporting events are so rare that when they do occur they are front page news and inspire national gnashing of teeth and introspection.

Another aspect of the pride I feel in the country that nurtured my early years is the enormous regard held by non-Jews towards Jews. The vitriolic attacks on Jews and on Israel in the British media and in confrontations I have had one-on-one in London and elsewhere have caused me profound shock. In the USA the three networks wish their Jewish viewers a Happy New Year. This is NOT some plot by Zionists! This is the result of centuries of Jews and Christians living together in relative harmony. Unlike the hapless Hebrews of Norwich and York burned alive and banished from England for four-hundred years, Jews were never expelled from the USA and have been able to vote, own property and hold office far longer than in other countries. Haym Solomon signed the Declaration of Independence, and Rebecca Gratz was an integral part of public life in Philadelphia in her time.

I resent anyone in the United Kingdom or in Europe suggesting the ?Zionists? are part of some conspiracy to subvert everybody?s normal lives. In the USA Jews like Richard Rodgers, the Hammersteins, Steve Sondheim, Jerome Kern, Irving Berlin, Sophie Tucker, Yip Harburg, Jerry Herman, Sheldon Harnick, Jule Styne, Comden and Green and innumerable others have entertained and enthralled the world. They are not part of some vast conspiracy.

In Great Britain I am reduced to defending Americans and Jews on an almost daily basis. In the USA, meanwhile (this I will write about in another column) the Jewish community has decided to go to war against Christians for Israel. Were one American Jew subjected to the often vile abuse and libels I have seen and read in the UK and Europe, they would quickly forget about the religious right. I am glad the British Chief Rabbi Dr Jonathan Sacks has opened his heart and said that Jews are in the midst of a ?tsunami? of anti-Semitism. American Jewry, which has lived a charmed life in a nation that has always loved its Jewish culture, should wake up to the dangers experienced by those outside the USA.

So, why am I writing this? My British left wing friends like to call my writing ?racist,? ?Islamophobic? and ?a rant? but I am flattered that I am always lumped by them with the eminent London writer Melanie Phillips, whom the left regard as ?Mad Mel.? I am writing this because I am tired of waking up every day and seeing vile things being written about Israel and the USA. I am tired of being ridiculed and insulted in a country that used to be the greatest bastion of graciousness one could imagine.

Now, if you are still reaidng, here is the 'tachlis' or 'guts' of this editorial:

Sir Iqbal Sacranie of the Muslim Council of Britain has, in the past week, condemned homosexuals and suggested they ?spread diseases.? Thankfully Yasmin Alibhai Brown, who usually spends her time wailing about the plight of the perpetually downtrodden Palestinians ( why is it that my ancestors, with no help from anybody, managed to survive starvation and poverty to make a life for themselves in the New World??), did condemn Sacranie for his comments about gay men. Shortly after his homophobic pronouncement he announced for the second year running that the Muslim Council of Britain would be boycotting National Holocaust Memorial Day.

This I find vile and detestable. It is divisive and insulting beyond all measure of human decency to the many survivors of the Nazi death camps, the refugees and Kindertransporte still alive in Great Britain. There is not much change between the President of Iran dismissing the Holocaust as a myth and Sir Iqbal Sacranie defaming the day of commemoration of victims of the greatest genocide in human history. His official statement about his reasons for the boycott reveal his breathtaking lack of knowledge of the history of the Shoah and the rise of National Socialism. There is no equivalent in history, and to create a moral barometer of genocides is indecent. Sir Iqbal suggests that singling out one race for special recognition is a form of racism. His attempt to devalue the near-annihilation of the great civilisation known as European Jewry is in itself a racial slur.

What will be next? The Cenotaph and Remembrance Day being discontinued because it offends some groups in Britain?

Give me the USA any time. Give me the Stars and Stripes and hot dogs at Yankee Stadium and July 4th fireworks and the Philly Orchestra playing the Star-Spangled Banner.

I weep for Britain and see a bleak future for its dying identity. This does not make me happy, as I love my adopted island nation. But I do not want to be here when wearing a poppy is considered offensive and when Holocaust denial becomes part of the national curriculum.