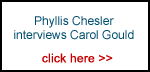 We hope that you'll feel our website is worthy enough to contribute a few pounds to the bandwidth bills.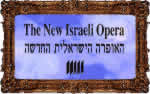 Last uploaded : Wednesday 23rd Mar 2005 at 05:02
Contributed by : Carol Gould
Margaret Thatcher had a vision of a society in which every family owned a home and state pensions could be phased out. Her vision ended in despair for tens of thousands of Britons when the stock and property markets bottomed out.

In recent years millions of Britons who did manage to hold onto their properties have been the victims of the crash of the Endowment market. Millions of homebuyers -- including this writer -- took out endowment, as opposed to capital repayment mortgages with the promise that at the end of the term of the policy the amount invested would not only pay off the capital but leave the investor with a handsome lump sum. I was in my twenties when I was offered this grand scheme. Like millions of others I reach middle age with the horrifying news that both of the endowment policies in which I have spent many years of investment are worth virtually nothing due to the volatility of the international stock market and corporate failures.

To add to our woes at a time when most human beings are aware of the need to slow down and possibly take early retirement, those of us who also took out Retirement Pensions are being told that these, too, will nowhere near meet the lump sums and monthly payments promised when we first embarked on this investment scheme in our twenties. My private pension, into which I began investing at age twenty-seven, was meant to provide me with a reasonable lump sum and monthly income if I chose to redeem it at age fifty. To my shock, on my fiftieth birthday, my IFA (Independent Financial Advisor) informed me that the fund had performed so miserably in recent years that the amounts I had expected were far off the actual, paltry figures in the pot.

So, at age fifty those who have had this bad pension news now have to think about working full-time into their seventies. Various organisations in the UK are now providing class-action-type grievance schemes which may result in some form of compensation for investors who were ill-advised about endowments and pensions.

What does this have to do with the American administration?s efforts to privatise the retirement provisions for its citizens? To those of us born to parents of immigrant or Depression-era sensibilities , Franklin Roosevelt was a god and his Social Security programme was a life-saver for the post-Depression-era nation. He even enlisted Republican John Gilbert Winant to promote Social Security in the heartland and to his fellow conservatives.

In ?The Philadelphia Inquirer? of 20 March Andrew Cassel notes: ?..Insurers have to invest the money they get for each annuity conservatively, to meet their liabilities over time..? He goes on to emphasise that the so-called hot dot com stocks cannot be guaranteed to provide an annuity to retirees in twenty-five to thirty years? time. He adds that if the pledge to meet liabilities ?..includes an inflation guarantee, there will be even less flexibility. Neither stocks nor corporate bonds will be safe enough.?

A truly worrying aspect of privatisation is ownership: Cassel asserts that if Congress passes a reform bill, it will have to clarify property rights. Who will ?own? the accumulated investment if the individual dies before retirement? Conceivably, an arrangement could be made that matches that in Great Britain: many savers now take out tax-free ?ISA? plans and these should be designated as part of the investor?s Estate. (We still have punishing estate taxes in the UK but that is another editorial.) Cassel concludes that the Bush plan will not fly if the onerous issues attached to privatisation are not addressed.

It is true that during his second term President Bill Clinton had warned that Social Security was going bust,

see:

http://www.msnbc.msn.com/id/7275998/

but the idea that this precious scheme could be scrapped in favour of private investment deals gives those of us who have been through the Thatcher era the chills.

In 1978 British taxpayers were given the option of ?opting out of the state pension contribution? if they had taken out private schemes. The failure of the investment schemes outlined above left many with no pension protection. The idea that a nation as wealthy as the United States cannot revise its state pension contribution scheme in order to sustain it for posterity is an appalling indictment of ?compassionate conservatism.? The British example should make the alarm bells ring.

Indeed, in April 2002, the British Government reformed SERPS (State Earnings-Related Pension Scheme) through the State Second Pension (also known as additional State Pension) to provide a more generous additional State Pension for low and moderate earners, carers and people with long-term illnesses or disability whose working lives had been interrupted or shortened.

The point being made in the media in the United States is that in the ?healthy? days of Social Security sixteen workers paid in to support one worker?s pension. Now that number has shrunk to two. The number of millionaires and high earners in the United States increases every day. Social Security should not be dismantled to make way for risky private investment schemes but should be overhauled to provide thresholds for numerous wage brackets. Those in the highest earnings brackets should be expected to shoulder a proportionate level of support for the social welfare of the nation.

Is this radical thinking? It is a solution for a looming problem and should be considered with gravity by the United States Congress. Investment plans have proven catastrophic for millions in Britain and the American people should not be being encouraged to travel down the same abysmal road. Yes, Social Security is in trouble. There are also a reported eleven million unregistered aliens not paying tax in the United States who could be contributing to Social Security, and as we pointed out above, the highest earners should be making a formidable contribution to the social fund.

Privatisation of the American retirement structure is a nightmare for the future and could end up creating a generation of impoverished retirees; it must not be allowed to happen.