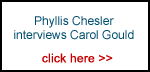 We hope that you'll feel our website is worthy enough to contribute a few pounds to the bandwidth bills.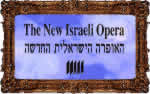 Last uploaded : Sunday 20th Mar 2005 at 05:49
Contributed by : Carol Gould
No sooner had I watched the BBC?s report on the disturbances in Hebron than a programme was broadcast on BBC Four TV hosted by former Conservative MP Michael Portillo. He had decided to explore the world of cartoonists in the Middle East.

Portillo is usually fairly pro-Blair/Bush but he spent 80% of the programme visiting with a poisonous and scary Arab woman cartoonist who 'dreams of the day when Palestine's army will defeat the Enemy.'

She is the wife of a suicide bomber and the programme tried to show what a desperate life she has 'trapped in Gaza City,' and of course what a desperate existence Palestinians have under the heel of the IDF.

Then we went to Israel for 20% of the show about the cartoonist of 'Dry Bones.' Portillo made sure to say that the gentleman came to Israel from New York a rabid Zionist. (Throughout my lifetime it has been impossible to explain to Europeans the concept of ?Zionism;? the very continent whose virulent anti-Semitism spurred the secular Theodor Herzl to establish a Zionist movement seems to feel this is a form of rampant fascist imperialism by galloping Jewish hordes. )

Portillo showed the Israeli cartoonist at his moshav. The group of guests, all well-dressed and enjoying the opulence of a particularly sprawling garden and dining table, heard about his swimming pool and money and money.. As one watched and cringed, one could hear the derision in pubs and living rooms about the rich, self-indulgent Yids?
I have never seen such a biased programme.

The Palestinian woman's cartoons were grotesque and really quite vile beyond words. One showed Ariel Sharon washing his hands in blood in a
US-manufactured basin whilst he stood on a rug with the UN symbol. (If only
the UN-adoring Left would understand that the terrorists even hate the UN,
too. They just want everyone dead, including the UN...) Her work was violent
and nasty and had no humour whatsoever. -- Portillo had NIL understanding of Dry Bones' Jewish humour, and it was unfortunate that he kept referring to the two peoples as opponents who so detest each other. Because so few non-Jews in Great Britain visit Israel or get to know Israelis, the concept of a nation filled with angry, violent and hate-filled Jews misrepresents the majority of the population. It is regrettable that the media, and now Mr Portillo try to portray Israelis as so full of hate and violence and ill-will towards their neighbours.

The Palestinian cartoonist was quick to tell the interviewer that she had a vision of a formidable Palestinian army prepared to take on the enemy. She did not have one ounce of compassion for Israelis, whilst on the other side even the families of the victims of suicide bombers want to work for peace.

Michael Portillo?s programme demonstrated a breathtaking lack of understanding of the Jewish and Israeli mind. It was a documentary about humour: inasmuch as the Jews have given the world Jack Benny, Sid Caesar, Milton Berle, George Burns, Walter Matthau and scores of other legendary entertainers, it is a source of dismay that one BBC programme can portray the Jewish State as a nation devoid of compassion and not much more lovable than its violent neighbours, who, when all is said and done, have wanted since 1948 only one thing: Israel off the map.