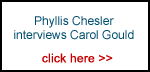 We hope that you'll feel our website is worthy enough to contribute a few pounds to the bandwidth bills.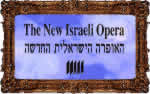 Last uploaded : Friday 26th Nov 2004 at 06:11
Contributed by : The Editor
In his first Pentagon press conference since a trip to Central and South America that included an inspection of the Panama Canal, United States Secretary of Defence Donald Rumsfeld noted that peaceful democracies have emerged from a turbulent Latin America and that elections have been held with success in that region as well as in Eastern Europe and Afghanistan. (He was speaking before the uproar in the Ukraine had erupted.)

Accompanying Secretary Rumsfeld was Joint Chiefs of Staff Chairman Richard Myers, who expressed his revulsion at the brutal murder of CARE International worker Margaret Hassan in Iraq; notwithstanding this tragedy his impression from a recent visit was that Iraqis were taking control of their own destiny and that the brutal elements would not be allowed to dominate the country?s affairs.

When the media launched into Q&A after the opening remarks, their concerns were strictly focussed on a controversial decision by members of the United States Congress to delay adoption of new provisions recommended by the September 11th Committee for the Intelligence Bill. House Speaker Dennis Hastert, according to ?USA Today,? declined to bring the Bill to a vote despite overwhelming bipartisan support because he ?did not want to see it passed by Democrats? whilst two powerful Committee Chairmen, Reps Duncan Hunter and James Sensenbrenner also dug in their heels against passage of the Bill. Rumsfeld was asked if a New York Times report that he had put pressure on Congressional power brokers to stall passage of the Bill, and he denied it. The reforms take authority away from the Pentagon and place them in the hands of a powerful new intelligence czar. (At present fifteen different agencies are overseen by eight congressional committees, and 80% of the budget for this is controlled by the Pentagon.)

?If I did not intend to support the President I would not be in this Administration,? the Secretary remarked, and when pressed, added, ?I support the President?s position, which is evolving.? Rumsfeld pointed out that during the time in which the New York Times had suggested he had been ?lobbying? against the Bill he had been abroad. He asserted that he supports reforms in the intelligence community.

The subject matter turned to a case in which a Pentagon employee and Air Force weapons procurement executive, Darlene Druyun, had arranged for the purchase of Boeing tanker aircraft over a period of years whilst negotiating herself a $250,000 job at Boeing. She has been sentenced to nine months in prison after admitting to granting favours to Boeing whilst under the employ of the Pentagon.

Rumsfeld said he had spent a lot of time thinking about the issues involved and observed that over the years Ms Druyun had acquired increasing amounts of authority whilst managers came and went. He said there had been ?too much turbulence? on the military side and ?too much turbulence and too many vacancies? on the civilian side, leading to an environment in which her activities went unchecked.

Sen John McCain, a critic of the tanker deal, has reported that e-mails he has seen indicate that now-retired Air Force Secretary James G Roche, Druyun?s superior, had sent a friend at Raytheon a message entitled ?Go Boeing!,? however Rumsfeld credits Roche with reining in the Druyun activities, at which point ?she went job hunting.?

Rumsfeld said he was indeed worried that criminal activity could go unnoticed for so long during a war, and that he had thought long and hard about this disturbing case. When asked if he intends serving a full second term he reiterated that this was at the pleasure of the President.

Next to me at the Pentagon briefing was a young reporter from an Arab journal who raised his hand in vain but was never called on. I, too, wanted to ask the question in the minds of many who saw the use by al-Jazeera and the Arab world of the footage in the Falluja mosque by an embedded reporter as a form of dangerous propaganda and incitement: is embedding to be reined in? On this day Rumsfeld was not his usual jovial self and cut the briefing short at an unusually early thirty minutes, and one wondered if the negative stories were taking their toll on the seventy-two-year-old. (At the National Press Club in September he was asked if the media will have 'Don Rumsfeld to kick around' for four more years...)

In today?s Sun-Sentinel is still another negative story, about grieving families of servicemen and women killed in Iraq allegedly receiving letters from the Defence Secretary using a ?stamp? rather than his real signature. The Florida paper, referring to Rumsfeld as ?people-eating,? reports that ?two Pentagon-based colonels, who?ve both insisted on anonymity to protect their careers, have indignantly reported that the SecDef has relinquished this sacred duty to a signature device rather than signing the sad documents himself.? The story has appeared only once and also mentions a Presidential ?green magic marker? type scrawl in similarly stamped letters from the White House, but the crux of the report is the anger and hurt felt by recipients.

I remember when Don Rumsfeld was rescuing burning people from the Pentagon on September 11th rather than dashing to a protective bunker. Since the Iraq conflict his PR has gone from bad to worse, compounded by Seymour Hersh?s almost-obsessive targeting of his 'former friend' as he is wont to refer to the Pentagon chief. Rumsfeld was our Person of the Year last year. Having met two lifelong, umpteenth generation diehard Republicans last week who now revile this Administration, one wonders what the next year will bring. However, when I read that in London, a major university is sponsoring a conference on ?Israel: the Apartheid State.?

I tend not to be swayed by the Rummy-haters. For those of us who dwell most of the year outside the United States, the world is becoming an increasingly hostile place and having a ?people-eater? to protect us may be no bad thing in the great scheme of things.