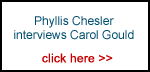 We hope that you'll feel our website is worthy enough to contribute a few pounds to the bandwidth bills.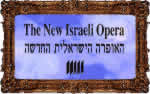 Last uploaded : Wednesday 10th Nov 2004 at 20:59
Contributed by : Carol Gould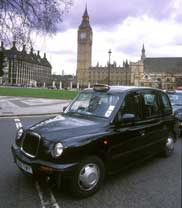 Having been back home in Great Britain from the USA for a fortnight (that?s British for two weeks) , I have been compiling a list of ?silly little things? that make the ocean between the two countries seem wider.

There are aspects of America that could take some instruction from Great Britain: the cab, for example. British cabbies are required to take a long course before qualifying to drive a public carriage vehicle. Their vehicles must be kept in prime condition. Not so the sullen, surly and sometimes scary cabbies of Philadelphia and Washington, DC. In London, if a woman feels insecure waiting for a bus she can be sure of a safe, if expensive, ride home in a black cab.

In Philadelphia, more often than not I wondered what I had said to infuriate the drivers, who refused to exchange any words with me at all and scowled at me at my destination. No ?thank you? for a tip, and heaven forbid they should get out to help you with parcels or luggage.

In 1994 I was so shocked by a series of hostile and aggressive taxi drivers in Philadelphia that I wrote to Mayor Ed Rendell. He, in turn, was shocked and dismayed. Ten years on, under Mayor John Street, the cab service is even worse. In Washington, DC the vehicles are rickety and dirty and most drivers can barely speak English. I even encountered several who wanted to cause harm to the US men in charge; with all the resources being ploughed into ?Homeland Security? and Guantanamo Bay, one wonders if the Bush team ever ride in a DC cab: they would learn how hated they are. Inasmuch as DC went 93% for Kerry, I guess they feel free to rant, but I would prefer a phlegmatic London cabbie to a Jihadist.

Washington is the capital of the nation and Philadelphia is a charming and beautiful colonial city of immense historical significance. Why should visitors be subjected to rude, belligerent treatment by near-thugs who cannot even speak English?

What a paradox this is: during my visit to the USA I was blown away by the generosity and graciousness of every person who provided me with a service. Except for taxi drivers!

The other night I had to go to the centre of London for a lecture and ran for a bus. I was carrying my mail and figured I would post it in town. When I reached my destination in Bloomsbury, I had to walk for blocks and blocks to find a mailbox and in the end gave up. I went to the lecture hall and asked a member of staff where I could post some urgent letters that needed to be in the overnight First Class box. He told me to ?walk left, then a hundred yards right, then cross the main road, then go to the traffic lights?? I did in fact go out and follow his directions but the exercise took ten minutes to the mailbox and back. So what? I would have been inspired to write this were it not for the daily barrage in every permutation of British media of complaints about ?the smothering of British by American culture.?

Yes, I know the journalists and politicians who express this dismay mean Starbucks and McDonalds and Kentucky Fried Chicken, but there are certain aspects of American daily life that are second to none and frankly took my breath away on my recent holiday.

Getting back to the mailbox issue: Wherever I went in the United States, from in a remote village in New England to the centre of Philadelphia there were bustling post offices; FedEx and UPS outlets and a mailbox on virtually every corner. There is even a service in Philadelphia that provides a delivery person who collects from your address and takes packages for mailing. Aside from the breathtaking courtesy and warmth of every human being I encountered in service industries (except taxis!)across the Eastern part of the USA during my visit, the plethora of facilities -- Kinko?s, for example, where a whole basket of services is available under one cheerful roof -- is staggering.

Maybe in a little country like England we do not need a vast array of these facilities but a smattering of them, accompanied by the friendly and helpful staff would be a boon in these overcast islands.

Then there is food. Aside from the fact that everything in American restaurants, from Vermont to Ohio to New Mexico, is half or even two-thirds cheaper than anything in Britain, I was blown away by the quality of the dishes and the joy with which the staff produced and served their fare. From the cheapest diner (Doris the elderly waitress to Dan the perpetual, one-toothed, ancient chain-smoking diner:? I wouldn?t marry you if you were the last Chinaman in Texas..?) to the poshest hot spot in centre-city Philly, the service and food are breathtaking.

My favourite eatery in Philadelphia is the Sansom Street Oyster House at 16th and Sansom. My late mother introduced me to cherrystone clams and the Oyster House serves the most delectable ones you will find south of New England. When you sit at the bar you can have six for $3 and a big soda (my idea of heaven) for another ?two and a half bucks,? and when my drink was late arriving it was free.Then there is Little Pete?s, to which my sister introduced me, and the evergreen Midtown chain of diners, both in Phildelphia. Generous portions are also delicious; little wonder I can barely fit into my clothes since returning from the USA.

In the USA the customer is king. Post offices are peopled by cheery and often hilariously amusing characters; why are there no queues in American post offices? And for that matter, why did I never have to queue at the bank?

Well, it is all a great mystery to me how we ever get through the day in Blighty, and I can?t wait for my next trip to the red and blue states where everyone -- be they Bushies or Kerryites -- treated little old me like royalty.