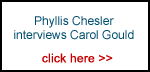 We hope that you'll feel our website is worthy enough to contribute a few pounds to the bandwidth bills.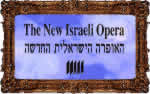 Last uploaded : Tuesday 2nd Nov 2004 at 11:54
Contributed by : The Editor
You read it here first.

An astonishing milestone was reached on British television last night and tonight. Few will have noticed, because of the late hour of scheduling and because of the avalanche of American election-geared specials.

Jonathan Dimbleby, a well-known British broadcaster, presented a two-part programme entitled ?The New World War? about the global war on terror. What made the documentary unique is that he used his medium to provide a sympathetic profile of Hezbollah.

Anyone who knows even the sketchiest of facts about Hezbollah will be aware of the decades of violence and terror the group has generated in the Middle East. Some say the insurgency in Iraq is being funded and directed by Iranian Hezbollah. In his special, Dimbleby goes through the obligatory mantras about the starving, displaced Palestinians ?yearning to return? to their homeland wrested from them by the Jews in 1948. No mention is made of the United Nations or of the Shoah. You can be sure that if a British broadcaster is setting about devising a programme about Israel, there will always be an introductory narrative about the tens of thousands of Palestinians forced fro their land or fleeing for their lives from the legions of rapacious Jews supported by the United States and by world Zionists.

Dimbleby cites Hezbollah as a saving force for otherwise disenfranchised and disaffected Arab youth in the Territories and in surrounding nations, most particularly Lebanon. He shows happy girls in hijabs in schools and cheerful teachers; the schools are guarded by menacing-looking Hezbollah characters carrying machine guns. Dimbleby goes out of his way to extol the virtues of Hezbollah, and then, his eyes glowing with awe, interviews an imam who says it is alright to go out and kill Jews.

The premise Dimbleby repeats throughout his narrative is that the despair of the Arabs who perpetrate violence and carnage is traceable to the repression of decades of Israeli occupation. He leaves Oslo and Rabin and the efforts of countless peacemakers out of the equation and ignores the gargantuan efforts of Warren Christopher and the Clinton Administration in attempting to bring the Palestinians to the table. Eight years of tireless work in the Clinton years were rewarded with an Intifada; Dimbleby omits the manner in which groups like Hezbollah laid waste the other ?peace front' and the beheading of IDF soldiers paraded for the front pages of newspapers.

In his article in 'The Guardian to accompany the series, he comments that when he was first in Lebanon in the 1970s, Palestinians in refugee camps were learning how to use Kalashnikovs. Now, he says, 'two generations on and still without any escape from their humiliation, they live in an emotional swamp of resentment and anger.' He refers to the new generation of terrorists as 'educated and courteous' as if we must all learn to love the killers of pregnant women and babies in Israeli pizza parlours.

Never once in his two-part, three-hour series does Dimbleby interview an Israeli. He spends an inordinate amount of time engaging in chit chat young Lebanese and Palestinian students who want to strap themselves with explosives and kill Israelis. He interviews a Hamas operative who explains that attacks inside the United States are imminent.

No mention is made of the despair and damage Hezbollah caused to Northern Israel for decades; in 1996 500 Katyushas rained down on the Golan towns, resulting in Operation Grapes of Wrath. The world, led by Robert Fisk, condemned Prime Minister Peres for a massacre at Qana (no-one broadcast the possibility that a hundred women and children had been placed by terrorists inside a UN shelter used by Hezbollah and then targetted by Israel., who thought they were attacking a Hexbollah stronghold?)

The British media never cease to amaze me. The portrayal of the Israeli-Middle East situation is perpetually biased, and in the case of this week?s Dimbleby series, alarmingly provocative. He set out to show, for ninety compelling minutes, the terrible poverty and desperation engendered by Israel over its Palestinian neighbours in fifty long years. Never once did Dimbleby mention the horrendous toll amongst Israelis in fifty-odd years of wars and relentless terror. Never once did Dimbleby mention the corruption and avarice of Arab leaders.

This mainstream broadcast, on the commercial ITV network, set out to glorify Hezbollah and show sympathy for suicide bombers.

If young British Arabs are inflamed by the distortion and incitement in this deeply biased programme, ITV will have much to answer for.