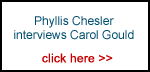 We hope that you'll feel our website is worthy enough to contribute a few pounds to the bandwidth bills.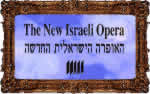 Last uploaded : Thursday 28th Oct 2004 at 14:08
Contributed by : Carol Philips
This is an Awards for All-themed essay.
***************
Recently I succumbed to encouragement by friends to travel to the USA despite my nightmare of two years of Chronic Fatigue Syndrome/ME, a severely diseased foot and having endured a clutch of breast biopsies -- thankfully benign -- plus bouts of malaise. I had not travelled to the USA for nearly eleven years and was filled with apprehension on many levels.

Frankly, the idea of a transatlantic flight -- let alone packing and getting to Heathrow -- filled me with horror. Even healthy people suffer long-haul flight illness and I dreaded the ordeal. I was also worried about the ?police state? image my fellow Guardian-reading pals had instilled in me: would I be sent back as an undesirable for some trumped-up reason? In the end a dear friend paid my fare and I decided that I would accept the challenge.

British Airways offers a service called ?Passenger Assist? for ill or disabled travellers and I ordered this in advance. Sadly, the service did not materialise at Heathrow (?don?t know nothing about it? said a sullen airport attendant) but at Dulles Airport in Washington, the service went into gear with magnificent precision. More about that later.

Back to Heathrow: I was a complete jelly by the time I boarded the flight. I was given the wonderful seat by the emergency exit; it affords a load of legroom and one sits opposite the cabin crew at takeoff and landing. After takeoff I was amazed at my own level of endurance: I was not sick or dizzy, nor did I feel bloated or sniffly. I was wearing flight socks to prevent blood cots and had taken a coated aspirin before boarding. To my amazement, and despite scary turbulence for most of the eight-hour flight (huge headwinds slowed the 777?s progress) I felt good the whole time. In fact, I was actually getting excited about visiting a city I had not seen for thirty-two years. As we approached Dulles the aircraft was gripped by huge winds, and we had to abort landing twice. The landing was terrifying -- a dreadful storm with lightning and torrential rains raged outside -- and I was quite sure we were going to crash. The air hostess sat opposite me white-knuckled and I knew things were rough when she was lost for words. One could hear every aeleron being used and when we finally rolled down the runway I could not believe we were in one piece.

No sooner had we landed than a gracious ?Passenger Assist? agent boarded; she was annoyed that I had even so much as left my seat as she wanted me to have help 100% of the time. In the terminal building, in a wheelchair provided by BA I thanked the pilot for getting us here safely and a crew member grumbled that we should have been diverted to Boston or Philadelphia; the pilot said with typical British aplomb that it ?was not fun.? My Passenger Assist agent made sure I got through Immigration without fuss. The officer was cordial and wished me a happy night as he stamped my passport. By now it was midnight (our perilous landing had delayed us) and in the baggage claim hall another assist officer took over, cheerfully fetching my luggage. He handed me over to a charming taxi driver.

The driver told me he was amazed that BA had allowed the jumbo to land as the DC\Beltway area had just had three tornadoes! That is what we had been flying through. As we drove into central Washington I felt fine. It was an astonishing phenomenon. My friends who had said ?A complete change of scenery will make you feel better? may have been right.

I will not bore readers with a detailed narrative of my holiday but from day one I was astounded by the amount of energy I had and how rarely I felt depressed. My ailing foot was in agony most of the time and on certain days I could not get out of bed before ten but the fascinating attractions of a foreign trip -- America is so cheap, so little ?money stress? -- seemed to be a therapy of major proportions.

I added some side trips to my holiday and with the help of friends in the USA at every stopping point was able to visit ten states and see the glorious New England foliage and the magnificent American Indian opening night concert by Buffy Ste Marie and Rita Coolidge at the foot of the Capitol Building and in the company of 50,000 Native Americans. At many points in my holiday I was moved to tears that I had ?made it? there at all.

So, what is the moral of this story for seriously ill ME sufferers? I would say that the presence in every destination of dear friends with cars and who know how to care for a chronically ill person helped see me through this tour. Americans never get annoyed if you complain or say you feel rotten. It is not a ?stiff upper lip? culture. In fact, if you do not tell every host about your illnesses and pain they feel you do not trust them to help you in every imaginable way. One of my New England hosts had bought herbal drinks in advance of my visit to ease my foot pain, and was determined to make every step of my trip easy for a Chronic Fatigue sufferer. This made a difference.

In fact, I think the past two years of our British culture of ?don?t complain!? have exacerbated my symptoms. I came back from the USA feeling supported and renewed. No sooner had I returned to London than I had a pile of e-mails from my US hosts wanting me to confirm I was back and to tell them how I felt.

One footnote: when I left the USA the American staff at the airport could not do enough for me --except for one shirty man -- and on the ?plane I was once again given the emergency seat. However on arrival at Heathrow an angry BA attendant berated me about my heavy bag (can I help it if my Yank hosts showered me with gifts?) and was brutally rude to me. It was a jolting experience after the warmth of my American friends.

So, what is the moral of this story? I think we have a long way to go here in Britain in our attitudes to people with ?weird? illnesses like ME. My American hosts were completely au fait with the illness even though none of them was a medical practitioner, and their endless patience with my foot and other health problems left me speechless and really quite joyful.

Not everyone can just go off and live in the USA. However this experience made me think that it is a wonderful place to be if you suffer from a chronic illness. One warning point: in the USA you need expensive private health insurance. Before going, make sure your UK tour agent has a kind of insurance that protects you in the USA for all eventualities. Pre-existing conditions can be a real hurdle but unless you have a serious heart problem you should be able to get insurance.

Obviously not everyone can pick up and go to North America. I surprised myself that I could endure the long transatlantic flight. My recommendation is to start as I did this year in March, when -- after a long time unable to travel outside London due to the crippling nature of CFS -- I plucked up my courage and took a short break in Edinburgh, where I was always with a large group of congenial people. If you can get a good friend who is sympathetic to the trials of Chronic Fatigue Syndrome to accompany you, so much the better. Take a short trip to the continent, but again, be sure you are accompanied or are met at the other end by someone helpful and generous about your ailment. Going to a destination where the sun shines is the best formula of all. Whilst in the States there were clear blue skies and very warm sunshine even in New England, and except for two days of heavy rain the long stretches of fine weather, rich blue above and high barometric pressure really cheered me no end. Even my foot pain eased in the dry conditions.

As I settle back into the dull and cold weather of London I look at my holiday snaps and wish I could still be there. What I bring back is a feeling of hope that I can function, and a new feeling of confidence in myself that I hope will propel me to a level of recovery from ME in future months.

I am buying a lottery ticket, too: I?d love to be able to go there to live!
************************************
Carol Gould is the author of 'Spitfire Girls,' a novel about the women pilots of Air Transport Auxiliary during World War II. Her new play, 'A Room at Camp Pickett,' about her late mother's experiences as a WAC during the War, premiered at the Africa Centre in London in August, 2004.