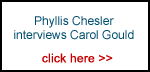 We hope that you'll feel our website is worthy enough to contribute a few pounds to the bandwidth bills.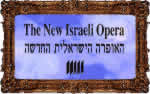 Last uploaded : Monday 21st Jun 2004 at 23:29
Contributed by : The Editor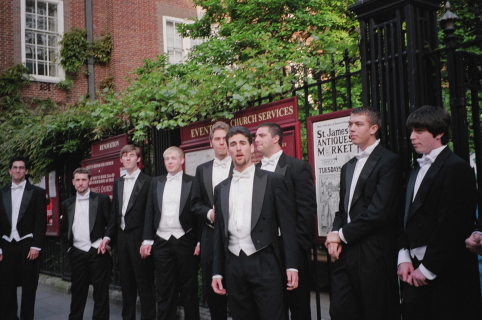 In the past few weeks I have -- sometimes by accident -- indulged in concerts and other events performed by visiting American talent. In the middle of the Abu Ghraib prison scandal the image of the United States abroad could not have been worse but the brave young lads of the University of Michigan Men?s Glee Club donned their formal wear and performed in London?s West End. They gave a free performance in Piccadilly as shoppers whizzed by followed by a formal concert in St James?s Church. With the constant stream of hate-mongering in London by scores of militant groups, I was frightened for their safety but blocked out my fears to enjoy their great musical ability.

One could not help being moved by the sight of so many virile, earnest and - dare one say - innocent Americans whose collective fate is so uncertain. Will the tall, lanky one, God forbid, end up being shot in a gas station robbery? Will the stocky wrestler-type end up in an Iraqi hell-hole? Will the almost-beautiful pianist -- a dead-ringer for Prince William -- end up in a boring job in some remote Midwestern outpost? Will the heavyset one with a heavenly voice, heaven forfned, end his young life in another 9/11? Did I have these thoughts because I am an American by birth? Do I think the unthinkable because the European media are so relentlessly anti-American from dawn until dusk and Tony Blair reaching his political demise because he supports America?

The sound of an American choir brings tears to my eyes and memories of my own years in the remarkable Treble Clef Choir, led by the exacting genius William Murphy in gruelling rehearsal and exalting performance at my own Alma Mater, the Philadelphia High School for Girls.

No sooner had I been enthralled by the Michigan men
website:

http://www.umich.edu/~ummgc/home.html

than I attended a performance at the Barbican Centre by the Philadelphia Orchestra led by Christoph Eschenbach. Prior to the concert I had read three articles by the eminent British music critic and historian Norman Lebrecht, in which he had expressed concern about the deterioration of the ?Philadelphia Sound? and had predicted an orchestral falling out with Maestro Eschenbach. He had written in an ?it serves you right? tone about the financial demands of American orchestras, who this year are absent from the legendary BBC Proms at the Royal Albert Hall.

I was ready to dislike the Philadelphians but ended up being swept up by the wild enthusiasm of the ordinarily staid English crowd, who demanded encores and shrieked their Bravos until they were hoarse.

The same reaction greeted the legendary Broadway star Barbara Cook, who in her mid-seventies can still bewitch a full house of Brits of all ages for an hour and three quarters without an interval. (Having written on this site so many times about the European resentment of American Jewry?s ?domination? of the media I had to chuckle at the vast number of songwriters Miss Cook lauded who are of the Faith..) Listening to the glorious music of the golden age of Broadway played with such perfection by Wally Harper, I had to fight back those recurring feelings of American pride. Once at a dinner party, a British officer had berated me for suggesting that ?America has any culture.? Listening to Barbara Cook relating the story of her first awestruck encounter with Leonard Bernstein when he was casting his masterpiece ?Candide,? I pondered on that intangible thing known as ?culture.? I love West Indian steel bands. They have culture. So does America. ?Old Europe? has culture but it also perpetrated the two World Wars and the Holocaust, so I am happy to include Gershwin, Bernstein, Kern, Bock and Styne in the category of ?culture.? What a great legacy has Broadway provided the world for generations to come, and it all happened in the place Mr Pilger of the New Statesman and Daily Mirror likes to call a ?rogue state? -- America.

This brings me to the weekend of June 5 and 6, 2004, when I travelled to Normandy for the commemorations of the sixtieth anniversary of D-Day.

Please go to the article above this one to read my story of this staggeringly unforgettable occasion?