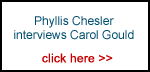 We hope that you'll feel our website is worthy enough to contribute a few pounds to the bandwidth bills.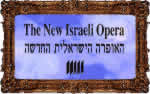 Last uploaded : Friday 27th Dec 2002 at 02:32
Contributed by : The Editor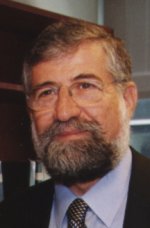 We wrote about BBC?s ?Newsnight ? earlier this month, and once again we are selecting this nationwide prime-time television programme for praise.

On 20 December ?Newsnight? presented a special feature about Amram Mitzna, the new leader of the Israeli Labour Party. The segment showed Mitzna being greeted by large crowds of Arab residents of Haifa, suggesting that his long record of encouraging understanding between the two peoples will have a notable effect on the country if he is elected Prime Minister. Footage was shown of Mitzna intervening in the middle if a large confrontation in Haifa at the onset of the Intifadah in October 2000, defusing a volatile situation with grace and panache.

This report sought observations from the writer Sammy Michael and General Zeev Livne, and the overall impression offered was the vision of Mitzna transforming Israel and her relationship with the Arab population. Interviews with Mitzna himself revealed a modest man with a remarkable insight into the way the dire situation in which the Jewish State finds itself could be alleviated. The Right, and indeed a considerable proportion of the population will abhor his positions: the evacuation of settlements and a fresh approach to peace, but his demeanour on the BBC programme was a breath of fresh air to those of us in the Diaspora.

In recent weeks it has been difficult for me to find reasonable material to use on this site because of the increasingly strident and irrational tone taken by many Right-wing contributors. We are a site devoted to the survival of Israel and to accurate depiction of Israel and Jewish people in the media. We have come to the agonising conclusion that the dark chasm into which our beloved Jewish State has fallen needs measured words and new blood to pull it out of this well of despair.

For the very first time in the many years I have known them, my tough, optimistic Israeli friends have begun to say to me ?We are frightened.? How could we have arrived at this point? Jews were frightened in Europe and around the world, and then we found refuge in the tiny land of milk and honey. Now we are frightened in our homeland. I cannot feel affection for a government that has rendered my elderly Israeli friends terrified. I remind readers at every opportunity that seven years ago Israel was booming ( that is a FACT) and nations were clamouring to do business with her and to set up cultural offices in Tel Aviv and Jerusalem; this was all ended by Yigal Amir, a Jew, not an Arab.

The past two years, and most particularly the hideous, obscene murders of the two reservists in Ramallah on October 12, 2000 and the Passover Massacre in Netanya this year, have seen unprecedented carnage in Israel and the Territories. Notwithstanding these atrocities this site has never condoned house demolitions. When innocent people were killed in London did the British Army storm into the Kilburn and demolish a terrace of houses? When I have been in Israel -- and when I lived there for a length of time -- I have fully understood the urge for revenge when Jewish blood has been cruelly shed. But we could go on for one hundred years demolishing houses and still be suffering death by suicide bomber. Conversely, the ?despair?of the Palestinians residents of the Holy Land is a shameful indictment of the leadership of a people who, through clever PR (headed up by Saeb Erekat) garnered the sympathy of the non-Jewish world without revealing the destination of millions of dollars of aid. Recently we have been hearing of a scheme by Israelis to siphon this aid money into Arafat?s overseas bank account. Whether this story is true or not, both peoples must begin to heal the ugly sores that seem resistant to all medication: corruption must be addressed by the Palestinian and Israeli leadership and the Jewish State must dig deeply into its collective soul and find a road to peace. Yes, I am sitting in my comfortable office in London and you, my Israeli friends, are suffering the unspeakable stress of terror, but I feel I have a right to offer a point of view.

We HAD reached an era of hope in 1995 that was ended with three bullets in Kikar Malchei Israel, not by a suicide bomber.

Israel must offer Labour a chance to create a new environment -- one of reconciliation, not confrontation, and if Amram Mitzna can see us back to the stage we had reached in 1995, that would be a mitzvah.