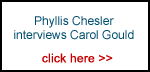 We hope that you'll feel our website is worthy enough to contribute a few pounds to the bandwidth bills.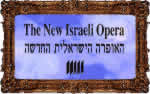 Last uploaded : Saturday 7th Dec 2002 at 17:41
Contributed by : The Editors

Who would have thought, sixty years ago, when as a young man the late Rabbi Hugo Gryn, in a concentration camp, attempted to keep a Chanukah light aflame, that the establishment of a Jewish State would bring more heartache upon us?

What we have always found perplexing is the abject fury with which so many Arab peoples have held towards the idea of self-determination by their fellow Semites, the Jews. We often refer our readers to 'Days of Our Years' by Pierre van Paassen (1939) in which the author described the positive interest several Arab League leaders held for the idea of a European-style Jewish State alongside their beleaguered Third World countries. Those enlightened leaders were quickly silenced, and the violence and war against the tiny Zionist enclave continues to this day.

At this Chanukah, in the wake of the attack in Kenya, the attempted downing of the Arkia jet filled with our fellow Jews and the hideous shootings at Beit Shean, we reject the mantra that 'Israeli oppression' causes these attacks.

We say again what we have said many times on this site: during the hopeful, prosperous years of the Rabin/Oslo/Clinton efforts, terror attacks by so-called 'martrys' were just as profuse.

Some of us at JewishComment started life as supporters of Peace Now. We are still committed to peace. However we are beginning to find it intolerable that no matter what regime runs tiny little Israel -- that remarkable country bursting with its symphony orchestras, literary and film festivals, scientific institutions and generous charities like ORT who help Third World countries -- terror continues unabated.

We reject the despicable accusation from British non-Jews so many of us have heard shouted at us this year that 'Israel -- you Jews -- invented terror.'

We appplaud the efforts of many Muslim and Arab Christian journalists and leaders who are demanding an end to violence and a return to the path of peace. We regret that the efforts of the Saudis to restart the peace process in March was jettisoned by the heinous attack by a Palestinian murderer on Passover Seder in Netanya.

We pray that our Christian readers will have a happy Christmas season and that our Jewish readers have been able to celebrate the miracle of Chanukah, the Festival of Lights and of our eternal faith.