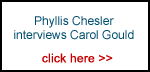 We hope that you'll feel our website is worthy enough to contribute a few pounds to the bandwidth bills.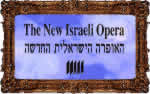 Last uploaded : Sunday 22nd Sep 2002 at 23:57
Contributed by : The Editor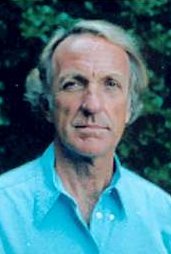 Since we posted the article below, John Pilger himself has written a rebuttal to the Jewish community of Great Britain. In his piece he suggests that many would have 'been asleep' before the programme went out. Here is a prime example of a non-Jew understanding nothing about how we Jews live: he obviously has no idea that Monday was Yom Kippur and how deeply painful it was for this programme to have been aired at such a time.

I have a further observation which I will be sending to Mr Pilger: wouldn;t it have been nice if the Arabs had welcomed Jews to their region instead of spending generations trying to kill and expel us? In this column I have mentioned the late King of Iraq (read the book 'Days of Our Lives' by Pierre van Paassen), who wanted the rest of the Arab world to welcome and nurture European Jewry. Mr Pilger should realise that the billions of dollars that have poured into the Palestinian territories have done nothign to improve the lives of these suffering people, whilst every penny of Jewish philanthropy goes to build another Israeli institution of learning or agriculture.

Here is the link to Pilger's article:
http://www.guardian.co.uk/comment/story/0,3604,797084,00.html

****************************
I sent the following e-mail to close friends and associates at the end of Yom Kippur, but refrained from printing it on this site for fear of being a 'scaremonger.' However, we are gratified that in the five days since Yom Kippur, there has been a staggering response to the repellant programme 'Palestine Is Still the Issue,' presented by Jonh Pilger (pictured above) so insensitively aired by the British ITV network on the evening of Yom Kippur.

My message was as follows:
*******************************
'I have just watched the utterly disgraceful, totally biased and gravely dangerous programme on ITV (UK) that basically condemns every Jew who has ever lived or wanted to live in Eretz Israel, and has even regurgitated the 'string of terrorists who became PMs' mantra about Menachem Begin, Yitzhak Shamir and Ariel Sharon. I speak as an experienced broadcaster: this programme is an inflammatory piece of propaganda for the most extreme anti-Jewish elements and (as I have already told ITV tonight) WILL result in attacks on British Jews and on our synagogues, shops and offices. Pilger NEVER mentions the Seder attack and he insists 1967 was simply a kind of fantasy that Israel had about the Arabs wanting to destroy us. He does the classic anti-Semite shtick of suggesting the war against Palestinian terror is akin to Hitler's treatment of the Jews.
*************
Various correspondents suggested that the one thing viewers could do is stop patronising the advertisers who obviously queued up to have spots on the programme. I was with ITV network for eleven years and know that every advertiser 'vets' the programme before buying space and only buys if they like the programme's content. SO -- here are the sponsors: Orange mobile 'phones; 'The Link'; Scottish Widows (insurers); Persil; Sensodyne toothpaste.'

*****************************

In the past five days, thousands of letters and telephone calls have poured in to Carlton Television, and because of an unprecedented number of complaints to the Independent Broadcasting Authority, the Broadcasting Standards Authority is to launch a full enquiry.

Here are some quotes from Pilger's programme:
He charged Israel with 'systematic vandalism ' in targetting 'schools, offices and hospitals in the West Bank,' with unsubstantiated scenes of bags of excrement all over the PA's media offices.

Using the recent mantra of 'Israel = apartheid' Pilger asserted 'Surely history will call the Intifadah a war of national liberation.'

He referred to Oslo as 'a classic colonial fix' that was the equivalent of a 'prisoner of war camp' for the Arabs.

He described Israel's relationship with the Palestinians, even during the Oslo years, as 'overriding, routine terror, day after day .. the ruthless control of almost every aspect of their lives, as if they live in an open prison. '

What was most disturbing was Pilger's whining, theatrical voice – his demeanour was that of a person who totally abhors the idea of Jewish aspirations post-Holocaust. he never mentioned that the 'terrorist Prime Ministers' Begin and Shamir were, respectively, involved in peace with Egypt and the Madrid Accords. His suggestion that the Right of Return is an excuse for those who can prove they have Jewish blood to disenfranchise Arabs is excruciatingly painful to those of us in post-Holocaust Europe.

Lest we forget that Pilger was the author of 'A Kosher Conspiracy?' the iniquitous cover story of 'The New Statesman' earlier this year depicting a Star of David impaling a British flag.

What bemuses us is the statement in 'The Jewish Chronicle' by Michael Green, the head of Carlton TV, who presented the programme. He expressed his disquiet at the documentary's content: I was a broadcaster with ITV for eleven years and cannot remember any senior network executive allowing a programme to be transmitted unless he or she was absolutely satisfied with its content and accuracy.

Regarding advertisers, we are informed by Fair Reporting.com that Scottish Widows (insurers) are complaining to ITV that their ad was scheduled for a football match and not for Pilger' s show.

The callousness of ITV in broadcasting this biased and inaccurate polemic on Yom Kippur is deplorable and we utterly condemn the programme.