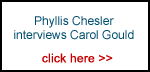 We hope that you'll feel our website is worthy enough to contribute a few pounds to the bandwidth bills.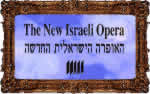 Last uploaded : Wednesday 11th Sep 2002 at 00:02
Contributed by : The Editor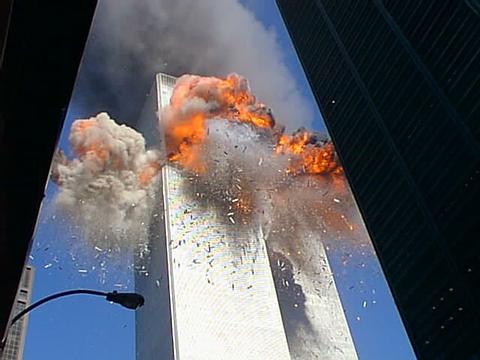 Throughout the month of August this year, Britain was gripped by a story of immense sorrow; early in the month it was reported that two ten-year-old girls, Jessica Chapman and Holly Wells, had gone missing during a family barbecue in Soham, Cambridgeshire. I found this story particularly poignant because I had been reading ?From Here to Obscurity? by Yoel Sheridan when the girls disappeared. In the book, Sheridan recalls being evacuated to Soham during the Blitz, where the remote country folk were suddenly inundated by young Jewish evacuees from the East End.. Sheridan?s memories are fond ones, with mention being made of a recent photographic exhibition in the village commemorating the Holocaust that had deeply moved the local children. My mind did a somersault: here are two little children of Soham, Jessica and Holly, missing in what everyone dreaded would be yet another grisly tale of the twenty-first-century?s scourge, paedophilia. Sadly, at the end of the month police found the remains of two girls and as the nation held its breath, twenty-four hours later it was confirmed ? on every front page and on every BBC news bulletin ? that the bodies were those of poor Jessica and Holly. The nation became enveloped in several days of coverage from the village until the local clergy pleaded with the media to live the close-knit community to grieve in private.

Throughout this terrible year, the death of the young has pervaded news pictures and chilling narratives. In the previous year as well as this one, the Intifadah has brought images of the deaths of children into our living rooms on an almost daily basis. On September 11, 2001 the deaths of hundreds of young people occurred in a few minutes, as Cantor Fitzgerald suffered a direct hit when the first hijacked jet hit the World Trade Centre. It is believed that the average age of the dead of September 11th is 38. Cantor Fitzgerald?s tragedy left 1,500 children without a parent. 343 firefighters and some 150 policemen and women left a further legion of orphans.

Amidst these internationally recorded tragedies I have seen in my own world the needless, jarring passing of two young people in the prime of their lives. In April, Tracey Sampson, a pretty 37-year-old young mother whom I had known for ten years as the proprietor of the local beauty salon, went into the Portland Hospital for Women to give birth. I had just seen her in my local road and she had been radiant. Due to a sequence of events yet to be explained by an inquest, Tracey died giving birth to her baby son George, leaving her husband with three little boys to raise on his own. At the funeral in the beautiful little church of St Mary?s in Paddington, people whom I had known for twenty-five years in this neighbourhood packed into the pews and cried like children. Tracey?s husband Steve bravely delivered a eulogy though sobbing throughout; his anger was palpable as he looked towards the altar as if asking the Eternal One why he had taken her ?before she could hold little George just once.? The idea that his son ?would never know what it was like to be held by his mother? was too much for him to bear. After the funeral, a reception was held and Tracey?s Jewish relatives sat with me. After an hour or so our conversation turned to Israel and the desperate situation there. Some of us even exchanged business cards; I marvelled later at how resilient human beings are and that even with such an unbearable loss the family could socialise.
Nothing could have prepared me, however, for the desperate grief of the young women who had worked in the salon; to visit there since, even so many months later, has been heartbreaking as the black and white portrait of Tracey sits on the front desk amid a kind of grey cloud of unending sorrow. Over and over in my mind I see the image of a glowing Tracey doing her usual shopping on my local street, and like the young of the Twin Towers, I am overcome with disbelief and despair that she will not see her babies again, and that they will not see their mother grow old.

In July, reports began to come in to the British media of a man?s torso having been found near the Grand Union Canal in Camden. I was still so shaken by the death of Tracey Sampson that I only half-listened to these grisly reports. Then, when I went to shul on a hot Friday in mid-July, to my utter shock I saw the front page headline of the ?London Jewish News? announcing that student rabbi Andreas Hinz was missing. I had met Andreas only once but he had left an indelible impression upon me. A bubbling young scholar with a hyperactive brain filled with ideas and dreams, he had abandoned a lucrative publishing enterprise in his native Germany to study to be a rabbi. Raised as a Christian, he had decided to convert to Judaism after discovering that he had Jewish antecedents, and in his mid-30s was on his way to the Progressive rabbinate at Leo Baeck College in London. The papers began to fill with the story of the missing student rabbi, and soon after it was confirmed that the torso was that of Andy Hinz. He had had dinner with one of his tutors from Leo Baeck College and had then made his way to a pub in Camden popular with the gay community. This was the last anyone would see of Andy alive.

Andy Hinz?s private life was, of course, exploited to the full in the press but my heart was breaking at the thought of his last hours; having lost my young friend Caron Winter to brutal rape and murder in 1994, the imagery of a helpless victim being brutally cut off from their future stays in one?s mind forever. Andy was known to have worn a wristwatch depicting a map of Israel and he proudly wore a kippah, even under the ?high threat? status of Jews in European cities. I have my own theory about this hideous murder. A few weeks before , one of the many Middle Eastern media outlets had reported that terror groups were threatening ?rabbis anywhere in the world.? Though the British press seemed to think this was a tawdry ?homosexual encounter culminating in sadistic murder,? I am troubled that Andy was another Danny Pearl.

I attended the unbearably poignant memorial service to Andreas Hinz at Belsize Square Synagogue on Tishah B?Av, 18 July. Belsize Square was founded by German refugees, survivors and Kindertransporte who were fortunate enough to receive succour in Britain, and Andy Hinz had become a much-beloved fixture at the shul amongst its mostly elderly, German-speaking congregants. Officiating at the service were eminent Progressive rabbis; I have become used to their wit and energy over the decades, but here they were, reduced to tears as one by one they tried to lead the service, faltering as grief kept overcoming their usual aplomb. In the sanctuary was Andy Hinz?s family; for their benefit Rabbi Albert Friedlander read his eulogy in German; goosebumps invaded my being as I realised that this survivor of the Nazi era would not find the task an easy one. Eulogy after eulogy broke one?s heart, and at the end of it all I was once again consumed by the concept of youth cut short in its prime.

Last week was the fifth anniversary of the death of Diana, Princess of Wales, who would have been 42 this year. The British papers were full of vitriolic attacks on the ?public displays of grief? that had occurred in 1997. One editorial devoted column inches to an analysis of the phenomenon, branding it a kind of national sickness that must never be allowed to happen again. I was in Israel in the immediate aftermath of the assassination of Yitzhak Rabin. Whatever one may have felt about him, the outpouring of grief across the Jewish State from Jew, Muslim and Christian alike was one of the most deeply moving phenomena I have ever witnessed. There is nothing ?sick? about displays of grief: when nations ignore their deepest feelings and walk about like cold zombies when a greatly loved public figure is removed from their midst, I do not want to be on this earth. Earlier this summer when the Queen Mother died, several Middle Eastern commentators appeared on British TV denigrating her and ridiculing the public outpouring of grief. I was surprised at my own sense of rage at their attitude; how long would a Western journalist last in the Kingdom of Saudi Arabia if he or she were to publicly ridicule a member of the Royal Family upon their death?

I am digressing: my year has been spent mourning the young, and my prayer for 5763 is that I will have something entirely different to write about next year in this time.

Eyn yehi ratzon...