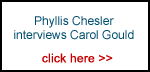 We hope that you'll feel our website is worthy enough to contribute a few pounds to the bandwidth bills.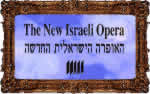 Last uploaded : Sunday 18th Aug 2002 at 23:30
Contributed by : The Editor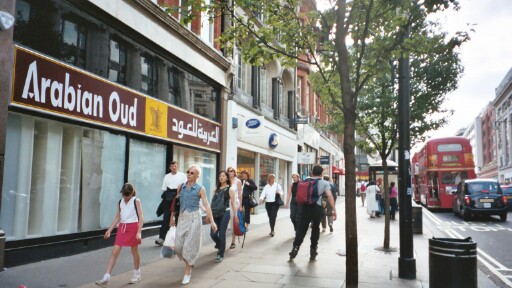 In recent weeks we have been visiting the pitches of various 'Boycott Israel' groups who congregate outside stores in central London.

One day I happened upon a young, handsome Arab lecturing a mesmerised blonde woman outside Marks and Spencer. When I walked up to the 'lecture,' he was explaining to her that 'Goldman Sachs and Lehman Brothers' were part of the international conspiracy of Jews and Americans to finance Zionist aspirations. He advised her to 'remember these names, Madam, Goldman Sachs and Lehman Brothers' as if he was a holy man instructing her to chant a kind of mantra every time she prepared afternoon tea. I decided to cut in, remonstrating with him about promulgating the scurrilous views of the infamous 'Protocols of the Elders of Zion.' The woman was duly annoyed, as if I had interrupted a romantic encounter. As I continued to lecture the young man about the idiocy of his premise, she stomped off, tucking his 'Israeli Apartheid' leaflet into her handbag.

Soon several young Arabs came over, listening with great interest to my lecture about Jewish history – I explained that the ancestors of Goldman, Sachs and Lehman were likely impoverished folk starving in a ghetto in Europe before applying themselves to enterprise and achievement against all odds, rather than strapping themselves with explosives.

What was extraordinary was the courtesy of these young men. I had fully expected a shouting match ending with the police having to be called. Instead, they listened to my lengthy discourse on Israeli and Diaspora Jewish suffering. Reminding them that Theodor Herzl was reacting to the scourge of European anti-Semitism when he founded the Zionist movement, I added that the then-King of what would become modern-day Iraq had tried to convince the Arab League in the 1920s to welcome and support the arrival of enlightened, educated European Jews to their barren, undeveloped lands.

This encounter outside M&S alarmed me. These young men, some of whom have London accents and are therefore not recent arrivals from Pakistan or Saudi Arabia, are being brainwashed by their leaders into believing the most heinous lies about Jews and Israel. Their tenuous campaign against Marks and Spencer suggests that Lord Marcus Sieff, a long-time Chairman of Marks and Spencer, who happened to say in 1990 that his store wanted to aid the economic development of Israel, heads up those who 'support child killers.' Their leaflet goes on to rant about 'the influx of immigrants to settle in occupied Palestine from Europe, Russia and all over the world,' this being a reference not to post-1967 settler activity, but to the entire concept of Jewish statehood. In large lettering the leaflet says, 'The things a Palestinian has to endure, simply coming to work in the morning, is a long and continuous nightmare..' What I find extraordinary about the manner in which Britain – not just Muslim Britain – enters into public discourse on the Middle East situation is the low priority given to the nightmare Israelis endure every day. The leaflet also refers readers to a website called 'victoryintifada.'

Whether or not my long tirade had any effect on the demonstrators is irrelevant: what shocked me was their admission that 'they did not know' about Jews trapped in the Pale of Settlement; the masses of aid to Third World countries provided by ORT that no doubt benefits millions of needy Muslims and the history of assistance to Africa that Israel pioneered decades ago. Furthermore, I suggested that massive corruption and even embezzlement – not the actions of Israel – were the root causes of the alleged misery of their people. These young campaigners for Palestinian rights possess an image of endless streams of rich, cruel Jews and Americans overrunning Arab lands and wanting to spill their blood, but they are dangerously ill-informed about the gross negligence of their leaders. They were silent when I told them of the remarkable work of the Jewish Agency, World Jewish Relief and Tzedek to make sure that no Jew goes hungry, even if it means their being airlifted from the homes in which they have dwelt for centuries.

Likewise, the most amusing thing I witnessed was a group of Arab women being handed the leaflets, reading the text in Arabic, muttering to one another and then marching into M&S to carry on with their shopping. I am told that the young demonstrators use their breaks to go in and buy sandwiches and drinks in the store that 'supports child killers.'

Across the street from M&S, a large new storefront has appeared in the past weeks, with a giant hoarding proclaiming it is an 'Arabain Oud.' I have no idea what it will be selling but I wish the enterprise much luck and good fortune. My suggestion to the young Palestinians and Arab demonstrators is to take a leaf out of Marcus Sieff's book and channel their energies towards modernising their own countries and generating their own version of M&S, not to mention replacing hatred and spite with the generosity that has characterised even the most persecuted of Jews.