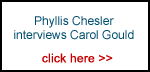 We hope that you'll feel our website is worthy enough to contribute a few pounds to the bandwidth bills.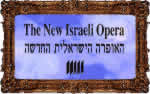 Last uploaded : Monday 29th Jul 2002 at 23:18
Contributed by : The Editor

In the same week in which the photograph of a baby surrounded by suicide bombing equipment was published around the world – an image found by Israeli soldiers in a Hebron house -- I found myself distracted by reviews of two major new books. One, 'Double Act: A Life' by Ira Nadel and reviewed by Dominic Dromgoole, is a biography of Sir Tom Stoppard and the other, 'Korda: Britain's Only Movie Mogul' by Charles Drazin and reviewed by Alexander Walker, is a biography of Sir Alexander Korda.

Sir Tom, one of the most original and acclaimed playwrights of this past century, and Sir Alexander, a film entrepreneur responsible for some of the century's classics, were Jews who triumphed over extraordinary odds and whose low points could have led lesser mortals to suicide or even pyromania

Reading the reviews and then thinking about the baby suicide bomber at the same time, my mind was thrown back to a terrifying confrontation I had at the beginning of the 2000 Intifadah. In my innocence I had told a neighbour that I was puzzled as to why so many Jewish refugees became immensely eminent in various fields of endeavour and why Palestinians seemed to live in a perpetual void. This observation was not made as a criticism of the Arab world but as an expression of my concern that so many young Arabs were being allowed to fester by their parents, leaders and teachers. My neighbour turned on me, bellowing that I am a racist. How dared I talk about Arabs as if they were vermin and act as if Jews are so superior? Why I am a racist by wondering why young people are undervalued by their elders escapes me, but I continue to be perplexed by the mighty rise of penniless, undernourished Jews who defy anti-Semitism, social exclusion and physical abuse (many a great and famous Jew has had his nose broken before puberty by a rainbow array of attackers) to become legends in their professions. Please note that I attribute the plight of the Palestinians to their being undervalued by their elders (why do Arafat and his Council never offer themselves as suicide martyrs?) -- Jews have always looked after their own and have acted promptly to rescue any Jew in distress and house him or her elsewhere.

Eighteen months since my neighbourly encounter, I am reading about Tom Stoppard, who at the age of two, hungry and petrified with fear, was displaced from his native Czechoslovakia by the Nazis. A refugee in Singapore, he was displaced again by the Japanese at the age of five. In what the reviewer describes as less a childhood idyll than a 'derangement, ' the little Jewish boy was earmarked (like unwanted cargo) for Australia but then shipped off to India. When his mother fled Singapore she was forced to leave Tom's father behind. He later boarded another ship, packed with starving and nearly-deranged Jewish refugees. The ship was sunk by a Japanese bomb on the way to India.

His mother later remarried and Tom's new English stepfather – a Major – provided cricket, tea, prep school and 'ferocious detachment.' Dromgoole observes, 'Just surviving that sort of beginning could be described as Salvage [the title of Stoppard's new 2002 play] of a sort. To become and remain a civilised human being against those odds is no small victory.'

Stoppard, whose birth name was Tomas Straussler, has recently visited his homeland, the Czech Republic, discovering his home town, Zlin, and meeting the remnants of his family who managed to survive the ravages of Hitler. The houses in which these people – and millions of Jews across Europe from France to Poland to Italy to Greece and elsewhere --had lived for many generations have long since been demolished or have housed new generations of non-Jewish Czechs.

Stoppard has expressed hi life experience in his work: his screenplay of Spielberg's 'Empire of the Sun' from JG Ballard's autobiography resonates with Stoppard's own experiences as a terrified boy refugee in Singapore. (Though not mentioned in the review, Stoppard's adaptation of PD James's novel 'Innocent Blood, ' which came across my desk when I was Script Editor at Anglia TV, brilliantly explores the realms of adoption and the search for one's biological roots.)

How worthwhile it would be if Palestinian children could be encouraged as much as humanly possible to be creative, and for their parents and leaders to embrace Israel and their Jewish neighbours as Bill Clinton and Ehud Barak tried to do in reverse at Camp David, the latter only to be met with suicide bombings and months of carnage. I lay at the feet of the Palestinian leadership the plight of their people and refuse to accept that 'it's Israel's fault.' What immense cultural riches could have by now been reaped had the Arab world encouraged its peoples to mingle with the tiny nation of Jews who have, in Kipling's words 'taken triumph and disaster and treated those two imposters just the same..'

Sir Alexander Korda is another example of a Jewish immigrant, or 'economic migrant' as Walker describes him, who managed to turn turbulent beginnings into a creative maelstrom that in its day was awesome to behold. Korda was a master of persuasion and managed to convince the most entrenched of British financial institutions to underwrite disasters as well as triumphs; one of his mottoes was 'In films, the art is to come to the brink of bankruptcy and stare it in the face.'

Responsible for 'The Private Life of Henry VIII;' 'The Scarlet Pimpernel; ' Lady Hamilton' and 'The Third Man,' Korda had had to change his birth name, Sandor Kellner in his anti-Semitic native Hungary in order to pursue a journalism career in Budapest as a young man. Winston Churchill adored 'the tricky Magyar' (Alex Walker's phrase), and even wrote several screenplays for his company, London Films.

The hairs on the back of my neck stood up when I discovered that Alexander Korda had produced 'Lady Hamilton' as an allegory to try to force Roosevelt's hand to enter the Second World War, much before Pearl Harbour. Korda got the US Naval Academy to endorse the film when it was condemned for its stance by the then-powerful American Nazi Party. How chilling for me to realise that it was 'Lady Hamilton' being aired on BBC 2's afternoon movie when all broadcasting was suspended to cover the attacks on the World Trade Centre on Tuesday, 11 September 2001. (I admit to stretching it a bit by observing that the symbol of Korda's studio at the opening titles of his films was Big Ben striking eleven o'clock...)

Korda's life was one of total commitment and his workaholic schedule laid waste many a relationship, but the work he left behind continues to entrance a new generation of filmgoers. Like Stoppard, he was a victim of the terrible catastrophe wreaked upon the Jews of Europe in the last century but he went on to pursue a life of staggering creativity and generosity.

How heartwarming it would be to be writing about talent from the Middle East, instead of hearing that a Hamas activist told an Arab interviewer that Jews cry out for the blood of Arabs in their synagogues across the world. Should peace arise from the ruins of the present situation, -- and Israel and the PA must engage in this exercise, however painful after eighteen months of such wanton bloodshed-- lessons can be learned from the immense wealth of achievement by Jews who have arisen from the ashes of their own 'nakhba.'

In the same week as the publication of these two book reviews, my eye caught an advertisement in The Jerusalem Post. It was headed 'The Joint International Conference of the Israeli Association for Research in Jewish Education and the Network for Research in Jewish Education.' Underneath was a prodigious list of academics from across Israel and the rest of the world, convening to discuss the various permutations of the educational profession. My friends on the Left will hasten to point out that the closures by Israel have prevented Arab academics from even entering their places of work, but it must also be acknowledged that decades of violence and wars instigated over and over again by Israel's neighbours have led to this hardening of Israel's heart.

One can hope that if peace should at last prevail the spirit of achievement that has driven the Jewish State for fifty-four years can somehow be transmitted to its Arab neighbours and that hatred and child martyrs will be replaced by genius playwrights and producers as prolific as Stoppard and Korda.