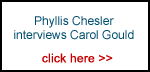 We hope that you'll feel our website is worthy enough to contribute a few pounds to the bandwidth bills.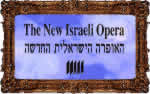 Last uploaded : Tuesday 18th Jun 2002 at 19:20
Contributed by : The Editors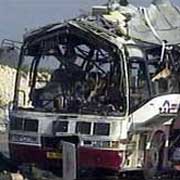 British Foreign Secretary Jack Straw, counterpart to United States Secretary of State Colin Powell, in an interview in 'The Times,' has expressed 'compassion' for the young men and women who commit suicide bombings against Israelis. Although he goes on to say that these events put 'iron in the souls of Israelis,' it is troubling to think that this man might feel compassion even if suicide bombers struck in the heart of London.
To read the interview go to:
http://www.timesonline.co.uk

Time-Warner/CNN billionaire Ted Turner is reported to have told an interviewer that Israelis are also terrorists. (This report is appearing widely in the media and may be found on 'Ha'aretz,' amongst other sites. Use our Link.)

Meanwhile, Cherie Blair has issued an apology for her remarks about 'no hope' youngsters being justified in blowing up buses full of civilians. (See our earlier article below.)

However, sitting here in our London offices and switching from channel to channel on British TV, it is disturbing to see so many high-profile people, including Cherie Blair's biographer Linda McDougal, coming to her defence. Ms McDougal says that 'as a Mum' she can understand someone sympathising with disaffected youngsters wanting to be suicide bombers.

So, does this mean that every kid who signs on at the Dole office is now justified in boarding a double-decker bus in Oxford Street and blowing up fifty shoppers?

******************************
On Tuesday 18 June, Cherie Booth QC, wife of Prime Minister Tony Blair, hosted HM Rania, Queen of Jordan at a fundraising event for Medical Aid for Palestine. By lunchtime, Mrs Blair would have known full well about the horrific suicide bombing in Jerusalem that killed nineteen people, including many children. However, Mrs Blair chose to tell the media that suicide bombers are desolate people with 'no hope' who are only expressing despair at their situation.

Her comments have caused a furore in Britain this evening, prompting the Israeli Embassy to make a formal statement expressing the view that her comments are 'regrettable.' At the Medical Aid event she had been shown pictures of Palestinians who had been prevented from reaching hospital by Israeli soldiers, some of them having been shot at whilst trying to reach medical assistance.

The situation since October 2000 is, frankly, a nightmare scenario that no-one amongst us who believed in Oslo could have envisaged just a few short years ago. Blame and accusations are hurled back and forth but the crux of this tragedy is that suicide bombers are the most heinous form of terror imaginable, especially when they target civilians.

As we have said in another editorial, if every Jew in the past hundred years had blown him or herself up along with everyone in the vicinity to protest imprisonment in ghettos and the Russian Pale of Settlement, there would be little left of Christian Europe. If hopelessness and desperation justify massive explosions that kill and maim for life thousands of civilians, are we to expect the million-odd unemployed of most western nations to do these deeds? Keeping in mind that the equipment, explosives, wiring, detonators and logistical expertise needed for these attacks require funding, it is likely that the not-so-hungry Palestinian bombers – the one today reportedly so corpulent that he could barely board the bus -- are being supported by a greater organised entity.

What we now find intriguing is that the woman who disrupted Mrs Blair's lecture last week was articulating similar sentiments to those expressed by Mrs Blair today. Our companions at the event have reminded us that the heckler directed most of her venom at the largely Jewish audience sitting around her, not so much at Mrs Blair. We are reminded that when the heckler left, Mrs Blair told us that this was a prime example of someone's human rights not being respected. Did she mean that the woman should have been asked to stay and in fact re-direct the debate to one about the plight of the Palestinians? Was this lady actually a pal of the PM's wife? This might explain the arrival of activists at the Wiener Library reception afterwards, distributing leaflets about despair in Palestine.

Ugly and emotive arguments have been proliferating on British television: Mrs Blair's comments about the suicide bombers have opened a raw wound, with Conservative MP Anne Widdicombe asking a Labour colleague if we would have appreciated a foreign Prime Minister's wife supporting IRA bombers on the very day of an atrocity.

In this context, we refer readers to the article that precedes this one.