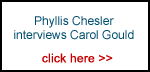 We hope that you'll feel our website is worthy enough to contribute a few pounds to the bandwidth bills.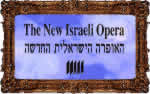 Last uploaded : Wednesday 13th Mar 2002 at 10:15
Contributed by : The Associate Editor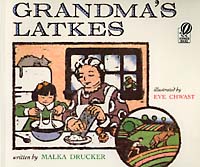 This past December I spent another solitary Christmas break eating hot roast turkey with cranberry sauce, followed by New Year's Eve on my own devouring cold roast turkey sandwiches and mulled grog in front of the television.

Though I am not exactly Kate Winslet -- notwithstanding the fact that from time to time we share roughly the same measurements -- I do think I am reasonably good company. Looking back across the twenty-six years I have spent living in Britain ? apart from a year in Israel ? it is astonishing to realise that I have been invited to only one Passover Seder and to no Rosh Hashanah meals.

Despite my decade of willingness to do a variety of tasks at my shul on a voluntary basis -- jobs that cannot always be filled by married members with children -- when the chagim roll around I can be assured of solitary confinement at home or in a restaurant. One cold winter day I asked a doyenne of Anglo-Jewish royalty if there were shul committees that looked after 'strays' on Yom Tov. She snarled, 'My dear girl, if it gets around a congregation that you never entertain and only expect to be invited to people's homes, very quickly the invitations will dry up!' A generous and amusing rabbi used to invite me to break Yom Kippur Fast with his family, but that couldn't happen every year -- where are the congregants who are supposed to be part of a 'caring community?'

Being single is a complex way of life with its joys equalling its pitfalls. Many of my friends who have suffered widowhood are lonely and have terrible trouble adjusting to life without a loved one, particularly when a partnership, be it heterosexual or not, has lasted for many decades. Those of us who are divorced or single by choice also suffer loneliness, and I would challenge any single reading this article to admit otherwise.

When I was an executive with Anglia Television many years ago, my beloved colleague, the late John Rosenberg and his brother-in-law, the novelist Francis King, made sure I was ?part of the family? over Christmas and New Year?s. In more recent times the deadly two-week holiday has become a depressing period of solitude for me. This year I took a walk on Christmas evening and could see through their windows the large family gatherings of my many neighbours ? mostly Jewish!! ? lit with festive candles and awash with food and drink. Having lived in my street for twenty-four years it did irk me that not one family thought to ask me to have ? well, even some Christmas pud.

I hasten to reassure readers that it was not all gloom, thanks to my Israeli neighbour. She invited me in for every Chanukah candle lighting with her family, accompanied by latkes and doughnuts.

Having travelled to various parts of the world, it is interesting to note the different traditions surrounding the ?handling? of single people. When I was growing up, it would have been unthinkable for my parents to have allowed a single woman ? especially one from abroad ? to spend any holiday alone, be it Thanksgiving, Rosh Hashanah or Pesach. It was traditional amongst the girls and boys with whom I grew up in Philadelphia for a non-Jewish classmate to join the Passover table at a Jewish home.

In my year in Israel, I was already forty but at times would go crazy trying to juggle invitations to the homes of newly-made friends and colleagues. It did not seem to matter to the Israelis that I was not a pretty young thing with a well-connected father (quite possibly a factor in the paucity of London invites), and I had to plead to be allowed the occasional Friday night in Tel Aviv?s superb hotspots as an alternative to an Israeli family dinner featuring intense political arguments and at least one Shabbat diner storming out..

In South Africa I was drowned in food and warmth by Jewish families and new friends made on that trip; whilst in Italy I found the hospitality equalled only by that enjoyed in Israel.

What is it in the Anglo-Jewish community that breeds such a lack of warmth? About ten years ago, when I had suffered the loss of both parents and of a friend, I was feeling particularly vulnerable. At shul one Friday evening I mentioned to a Council member that it would be so nice if Friday nights could be a major event with a meal, as they are in some American temples. This shul gantze-macher turned on me angrily and snapped, ?You must understand that Friday night in this country is family night! No Anglo-Jewish family would eat at a synagogue! I look forward to going home to my wife and children, and as long as I am on Council Friday night services will remain as they are!? He stormed off and I ended up at Pizza Hut.

This past year I rang a woman who is, shall we say, a high profile member of a major 'royalty' community to wish her a Happy New Year. (By American standards I had regarded her as a friend, we having shmoozed and travelled together in the past.) In her very cultivated accent she berated me for interrupting her Yom Tov meal and slammed the ?phone down.

One of my most vivid and painful memories is of attending a major London shul one Yom Kippur, having volunteered all day as a steward. Exhausted, dizzy and hungry, I stood at the door of the imposing building as the near-thousand souls left at the end of the final service. Not one congregant asked me if I had a place to break the Fast.

As the last person left and the caretaker locked the synagogue, I went into Biagi?s restaurant and splurged on shellfish and prosciutto. (You know where Biagi?s is. Guess which shul.)

There are some rainbows in these clouds. The wonderful Saatchi Shul in North West London , headed by Rabbi Pini Dunner, has gone a long way to dispel the despair felt by singles throughout the Jewish year. Sadly for less observant Jews there is no equivalent in the Progressive community, whereas in Canada and the United States such vibrant community centres abound.

Nonetheless, in researching this article I have asked a number of single contacts if they have suffered the same fate as I. Both Jewish and non-Jewish friends and work colleagues ? amongst whom are some of the most attractive and engaging people I know in the whole universe --have told me they have spent many a Christmas and Yom Tov alone, often rebuked by friends who want to keep 'outsiders' away from family gatherings.

With the world and Israel in the perilous state they are in, my 2002 resolution is to gather together my single friends next Yom Tov and have a proper rave, kosher turkey and all.