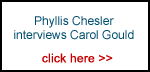 We hope that you'll feel our website is worthy enough to contribute a few pounds to the bandwidth bills.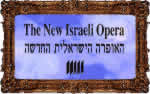 Last uploaded : Tuesday 1st Jan 2002 at 19:53
Contributed by : The Editor
As the year turns for the Christian world, one would have to be made of stone not to be affected by the kaleidoscope of emotions that emanate from the December festival season. This month has seen Chanukah, the end of Ramadan and Christmas overshadowed by the war in Afghanistan, the very British shoe bomber and the grim situation in the Middle East. The term ?Bush fire,? though relating to the ominous Christmas conflagrations in Australia, could also be used to describe the Afghanistan campaign. Now that the Taliban have been routed one prays that the bombing will cease.

One story that has generated an emotional flip-flop for this editor comes from the pages of 'The Jerusalem Post' of 1st January 2002, ?Foreign Workers Bring Festive New Year?s Eve to Israel? and from ?Ha?aretz? on the very same day, ?Beginning today ?No more Foreign Workers Allowed to Enter Country.?

A vivid description of joyful celebrations was provided in the 'Post' story. One?s heart leapt at the thought of people actually going out in Tel Aviv and other cities and enjoying themselves, spending their money and eating and drinking until dawn This was the same disco scene ? Russian immigrants -- that had suffered the Dolphinarium tragedy in June, but the revellers also included brave Filipino, Chinese and African workers not afraid to go out in Israel in large numbers. Purists will say that giant Santas and New Year party hats are not appropriate in the Jewish State, but the pleasure of the workers was heartwarming.

According to the 'Post,' one man ? employed in one of the many thousands of jobs filled by foreign labour since the start of the Al Aqsa Intifadah ? was celebrating not just the arrival of 2002 but that of his first paycheque, a portion of which he had already despatched home to the Philippines.

One family had had a traditional pig-roasting ceremony whilst another had been stocking up on Russian Orthodox Christmas foods for the festival starting this coming Sunday.

Having grown up in the rich, multi-cultural world of a bustling American metropolis, this editor felt a pang of longing ? one would have had a gloriously festive time in Tel Aviv with a group of people grateful to be working in a beautiful environment under rich sunshine. Never once did it strike one that these revelries were anything but positive after a year of diabolical violence.

Hence the shock at the news conveyed by ?Ha?aretz? this afternoon. The Labour and Social Affairs Ministry has with immediate effect forbidden the entry of foreign workers into Israel, and has ordered the employers of all foreign workers already in the country to terminate their employment and return them without delay to their native lands.

Imagine waking up with the inevitable New Year's hangover to the news of one?s instant unemployment and deportation. Whatever the labour regulations and technicalities are ? and this column does not propose to dissect Israel?s labour laws at this juncture ? one could not help but feel a vicarious stomach-churning desolation. Anyone who has been made redundant on New Year?s Day will sympathise, but the added nightmare of being deported would dispel any joy derived from the New Year?s Eve celebrations.

The editor reserves judgement on the Ministry?s decision except to say it is somewhat draconian. Might it have something to do with the pig-roasting rituals? One assumes that the result will mean employment for the indigenous population or for new olim.

This leads to another subject that seems to have gone unreported outside Europe for the past year. France, with a Jewish population of some 600,000, has seen a wave of anti-Semitic attacks unprecedented since the Second World War. At the outset of the new Intifadah the synagogue in Trappes was virtually destroyed by fire and countless acts of vandalism and violence have been occurring every week, even in Paris. Many new olim will no doubt come from France and from strife-ridden Argentina.

On this point, a line from the Jerusalem Post?s article of this morning brings a smile: ?Many of the foreign laborers do the dirtiest or most backbreaking jobs ...working in agriculture and construction..? Having just watched a superb short documentary by Israeli Director Ruti Frensdorff about the now-nonogenarian kibbutzniks of the 1920s, one cannot help but laugh at the idea that ?agricultural and construction work? is too tough for 21st-century Israelis. In her film Frensdorff interviews four feisty women who emigrated to the harsh wilderness of Palestine in the early part of the last century, enduring dreadful hardship but all working the land, building houses and living the Socialist dream. Two of the women went on to become PhDs and one is a pioneer in breast cancer research.

If the jobs of the unsuspecting and hapless New Year?s revellers now going vacant are to be filled by new olim, one hopes they will have the guts of the early Zionists and not be afraid to put their hand to a spade or a cement mixer. It is a sad commentary that many young Israelis will not ?muck in,? as we say in England. If the jobs are still up for grabs because French and Argentinian olim cannot fill them, one hopes that peace will mean employment for all of the Palestinian workforce in need of jobs, and exploitation of no-one, whatever their country of origin.

***********************

My prize for the most unique anti-Israel comment this past year in the British media is not AN Wilson's Israel-shouldn't-any-longer-exist diatribe, but a curious item in the TRAVEL section of The Guardian warning people to stay away from Israel. Poor Israel --bad enough that tourism has plummeted, but now The Guardian helps further damage Israel's economy by slandering the Jewish State's legendary kibbutzim. Why doesn't the British press warn readers off countries where you might end up 1)being captured and tortured, 2)getting chopped to pieces 3)just disappearing? My letter ensued:

Letters,
The Guardian. 24th July 2001

Sir,

Just when one thought a day had gone by without an anti-Israel article appearing somewhere in the British media, the Guardian?s Travel section joins the bandwagon. Tony Evans (?Ask a fellow traveller? 21 July issue) urges Guardian readers to avoid going to a kibbutz in Israel because the traveller will become ?cheap labour who subsidise the Israeli state.? Mr Evans wants readers to avoid kibbutzim due to Israel ?occupying Palestine for decades.?

Aside from the historical fact that there is no sovereign country as ?Palestine,? Israel was facing annihilation in 1967 from five armies surrounding her, and miraculously won the Six Day War. As a result Israel, with great loss of life, found herself on lands from which the armies had fled.

We hear enough about young British gap year students being attacked and killed whilst abroad. On any Jewish kibbutz these youngsters will receive a warm welcome and their safety will be assured despite terrorism from Palestinian extremists. One may also stay at Neve Shalom, an Arab-Jewish ?Oasis of Peace.?

The denigrating description by Mr Evans of kibbutzim is a cruel slander on the generations of peaceful, hardworking sabras and immigrants ? as well as generations of non-Jewish European visitors -- who have turned a desert into an orchard.

Yours faithfully,
Carol Gould

***************************
Happy New Year!