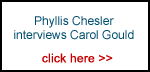 We hope that you'll feel our website is worthy enough to contribute a few pounds to the bandwidth bills.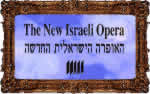 Last uploaded : Thursday 27th Dec 2001 at 01:16
Contributed by : The Editor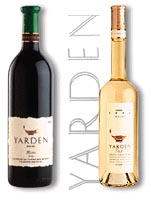 We are hearing that the celebrated and hugely popular London department store Selfridges is removing from its shelves any goods that emanate from ?the occupied territories.? This includes the wines that won the top medals this past summer at the Bordeaux Wine Festival. (No wine shop in my neighbourhood will stock Israeli wines; I just get an angry lecture about ?slavery and apartheid? from the bilious shop managers, all of whom look as if they are going to pop a blood vessel when one says ?Israel.?) Selfridges is claiming that pressure from the daily demonstrations from Palestinians outside the Oxford Street store made them remove the Israeli goods from their successful kosher food department. Aside from the fact that the current wave of ?Boycott Israel? campaigns is detrimental to Arab as well as Jewish entrepreneurs in the region, it is insulting that the tiny Jewish State is denied its livelihood whilst Britons continue to buy millions of gallons of petrol and oil products that originate from blood ?curdlingly repressive regimes around the world. JewishComment recommends that one avoids Selfridges like the plague, that one shops at another department store and that one buys Israeli goods wherever they may still be found.

******************************

If one really wishes to be spiteful about the ?Boycott Israel? campaigns (we stress again that damaging Israel?s economy also damages the livelihoods of Arab and Palestinian workers and businesspeople), one should keep in mind that the actress Harriet Walter is a signatory to the manifesto of the Boycott Israeli Goods organisation. She is appearing in ?The Royal Family? at Theatre Royal Haymarket. What an irony that so many supporters of the Boycott Israeli Goods organisation can attribute their success to employment by Jewish producers in plays and musicals by Jewish writers and composers. Shame on Harold Pinter, who was afforded such lavish hospitality this past summer by adoring Jewish fans in New York, but who is heading up the Boycott campaign. When I see groups of eminent Muslims founding groups to boycott products from oppressive regimes, I might then allow Harold Pinter his folly.

*************************

One final note about the dangerous use of the word 'apartheid.' The courage of Nelson Mandela gave hope to his people; his lack of vendetta and noble, gracious generosity to the white world that had incarcerated him for nearly thirty cruel years and so victimised his countrymen has been an inspiration to the world. The movers and shakers against apartheid were a who's who of South African Jewry: Helen Suzman, Ruth First and Joe Slovo amongst others. Hundreds of thousands of Jews were forced to leave their homes in Yemen, Ethiopia, Iraq, Iran and other Muslim countries but one would have to look hard to find department stores banning goods from these countries because of apartheid against their ancient Jewish communities, now virtually extinct.