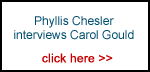 We hope that you'll feel our website is worthy enough to contribute a few pounds to the bandwidth bills.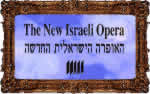 Last uploaded : Sunday 23rd Dec 2001 at 22:27
Contributed by : Carol Gould

Barbara Amiel's column in Britain's The Daily Telegraph (Monday 17 December) marks a watershed in British Jewry's relationship with the non-Jewish majority. As I sat reading the piece in the waiting room of a London broker, I knew I was having a life-altering experience. Later that day I tried to alert colleagues to this remarkable piece of journalism but they all said, 'Oh, I've heard it all before.' How wrong they were. Amiel's article has sparked almost as much controversy as AN Wilson's 'Israel should no longer exist' editorial in The Evening Standard last month.

Amiel has put into print a recent phenomenon most of us lie awake at night contemplating but not articulating in our own column inches. She has asserted, in acerbic tones, that the dinner party set is deeply anti-Semitic and barely tolerates Jews; now that Israel is the world's bad boy, the actions of the Jewish State have given these anti-Semites a legitimate vehicle through which to voice their loathing of Jews. Though not naming him, she quotes an eminent ambassador of a European country referring at her dinner table to 'shitty little Israel' as the cause of the world's woes. She goes on to quote another unnamed individual – 'doyenne of London's political salon scene' -- making an observation 'to the effect that she couldn't stand Jews' and that everything that befalls Jews is 'their own fault.' When the guests at the doyenne's luncheon party sat in shocked silence, she chided them with, 'Oh, come on, you all feel like that!' Amiel suggests that not so long ago such sentiments would have cost the lady in question her licence as a society hostess but that in the present European climate her views are de rigeur.

Going on to analyse the situation in the Middle East Amiel asserts that the mood of the world is slowly but surely moving towards a better understanding of the perils against which Israel has defended itself for fifty-three years, a view with which I would, sadly, not concur. Having myself been on the receiving end of staggering verbal abuse from my Hampstead chattering classes circle and having been sent hate mail since 11th September, my measurement of the Jew-baiting temperature is, alas, in an alarming upward spiral Amiel posits that the 'shitty little Israel' episodes make some British Jews 'feel beleaguered aliens in their own land.' As an American Jew I have always felt a beleaguered alien even amongst British Jews, but that is a topic for a future column. (One of the reasons I seem to have got into hot water with a tennis partner of twenty years' standing is my apparently unfounded interpretation of her behaviour as anti-Semitic; her demeanour in any American setting would worry even a non-Jew.)

What Barbara Amiel's column has done is inspire a staggering number of responses in other newspapers around Britain. London's Evening Standard has a particularly waspish, anonymously-penned daily column called 'Londoner's Diary,' which reacts with the expected ire by sarcastically referring to Amiel's complaint that 'anti-Semites are ganging up on poor little Israel.' In the Wednesday, 19 December edition, the Standard 'outs' the 'eminent ambassador' as Daniel Bernard, the French envoy to the Court of St James's, and the 'doyenne' as Carla, Lady Powell. Lady Powell vehemently defends her innocence in the Letters page of the Telegraph, and the French Embassy, according to Londoner's Diary, expresses its outrage that a private conversation at a dinner party could be recycled in a newspaper column.

In the following day's edition of The Evening Standard, another 'mystery columnist' known only as 'Tad Friendly' devotes an entire article to the Barbara Amiel affair, lamenting that his old friend Barbara has 'blabbed in such a silly and misleading way.' Tad goes on to make a joke of the controversy, and would have us believe that the French ambassador described Israel as 'chi chi' and not 'shitty,' resulting in an unfortunate and most embarrassing public misunderstanding.

The same issue of the Standard carries a full-page editorial by the eminent writer Howard Jacobson headed 'It Wouldn't Take Much to Stir the Sediment of Hate.' Jacobson, not exactly known as a flag-waving Jewish activist, opens his essay with a sobering sentiment: 'Suddenly it doesn't feel safe to be a Jew again.' Evidently inspired by l'affaire Amiel, in an uncharacteristically sombre tone he offers a few home truths to the British intelligentsia, reminding them that the atmosphere in Britain post September 11th is close to a Kristallnacht zeitgeist. Obviously a deeply conflicted British Jew (a species curious to Britain), Jacobson, though eloquent in his declaration, 'I cannot refuse Israel in my heart simply because I do not wish to be implicated in Arab propaganda' then describes ' settlers, mostly American and born-again, garbed in some parody of 18th century peasant dress, pointing to their Bible with their rifle butts, finding justification for what they have stolen in holy writ..'

Nevertheless Jacobson provides a painful view of the current wave of anti-Semitism in Britain, even averring that the self-critical Jews (himself included) may be leading themselves into a path of such cowed, introspective navel-gazing as to find themselves in the same boat as the compliant, assimilated Jews of Hitler's Germany. It is a shocking observation and left this writer reading the words again to see if they were a misprint. Jacobson ends his column with 'You wanted us dead, my Arab brothers, and now we both have Ariel Sharon. He was your poisoned gift to us. Just as Arafat was ours to you.'

By Friday of this week l'affaire Amiel had become a subject of such wide discussion as to merit the front page headline of national newspaper The Jewish Chronicle and of the London Jewish News. The latter's headline reads, 'FRENCH FRACAS' and reports that it was in fact the Guardian newspaper that 'outed' the French Ambassador. In its account of the dinner party the LJN explains that Barbara Amiel was not present in the room when Ambassador Bernard made his 'shitty little Israel' remarks; he had in fact been speaking to her husband Lord Black (the Canadian-born publisher Conrad Black.)

My immediate reaction to Barbara Amiel's article was a kind of sorrowful solidarity with her. For twenty-six years and indeed long before this Intifadah or 11thSeptember, I have listened to the most outrageous, if not downright bizarre accusations made against Jews by otherwise learned British friends and colleagues, as if their education had consisted solely of 'Mein Kampf' and 'The Protocols of the Elders of Zion.' For an equal number of years I have been accused by my Jewish friends of being overly sensitive; after all, they remind me, 'the British have always been so anti-Semitic,' as if they are resigned to this sad state of affairs, be they orthodox, progressive or secular. (When I tell them I grew up in a country full of emancipated, in-your-face Jews protected by the Constitution these same British Jews rail at me, 'Yes, well, your Founding Fathers all had slaves!' )

And so it has transpired that because of Barbara Amiel's up-front and personal exposure of her dining partners that, according to the Jewish press, Lord Janner of the Holocaust Educational Trust and Gwyneth Dunwoody MP of Labour Friends of Israel have demanded the resignation of the French Ambassador if he will admit that he said 'shitty little Israel.'

In the same week, the Jewish writer and scholar Melanie Phillips has also written an important piece of journalism, this appearing in The Jewish Chronicle of 14 December. Phillips, who had been on the panel of the BBC's 'Question Time' the week before, had been hissed and booed when she dared talk in an even-handed manner about Israel. (This same programme was at the centre of a controversy on 13 September, when the former Us Ambassador Philip Lader had been a guest, and still reeling from the Pentagon and World Trade centre attacks, had come under a barrage of hateful heckling from a frighteningly hostile studio audience. It is said Lader burst into tears after the show, and the BBC had to apologise to him and to the hundreds of viewers who had 'phoned in after their complaint was upheld by the Broadcasting Standards Authority.)

Phillips reports in her article that the chilling laughter from the studio audience when she referred to Israel as a democracy was matched only by the face of a woman 'contorted with what can only be described as hatred' when Phillips had tried to refute the woman's accusations about Sharon and Bush's war crimes in the name of Israeli and American terror.

Like me, Phillips is worried most by the 'astonishingly silent' British Jews. (When I told a Jewish colleague about the problem that had arisen with anti-Semitic (former) tennis partner, she exclaimed, 'Oh, my dear, you MUST apologise to her!' ) One of the reasons for the establishment of this site was my frustration with silent Anglo-Jewry.

Phillips, who was repeatedly barracked by audience and panel – most particularly the author Will Self – was never able to read to the studio audience two quotes from Palestinian television Imams: 'Blessed be he who dons a vest of explosives on himself or on his children and goes into the depth of the Jews..' and 'we will blow them up in Hadera, we will blow them up in Tel Aviv .. blessed be he who saves a bullet in order to shoot it into a Jew's head..'

She gives much the same assessment as I do: 'I believe that the visceral hostility towards Israel and Jews displayed both on the panel and by the audience are representative now of much mainstream British opinion.' On the panel with her was Diane Abbott MP, who told the audience that 'the Irgun was the embryo of the State of Israel.' This accusation, a frequently-used libel against the thousands of Holocaust survivors who managed to make it to Palestine, produced loud audience passions about Israel being the birthplace of terrorism and ethnic cleansing.

This is a deeply worrying time for insular, conflicted Anglo-Jewry. Barbara Amiel and Melanie Phillips are courageous voices in the darkness. More voices are needed before another Kristallnacht befalls us.