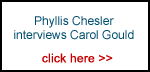 We hope that you'll feel our website is worthy enough to contribute a few pounds to the bandwidth bills.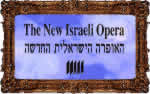 Last uploaded : Thursday 12th Mar 2020 at 17:43
Contributed by : Carol Gould
Fascism in the Countryside – a lecture by Dr Kamil Kijek, Assistant Professor,
Jewish Studies Department, University of Wroclaw

Presented by the Institute for Polish-Jewish Studies
11 February 2020 – University College, London

************************************************
Introduction by the Institute for Polish-Jewish Studies:

 The 9th March 1936 pogrom in Przytyk is the most well-known, among the many acts of collective anti-Jewish violence throughout Interwar Poland. The current academic consensus is that these were "spontaneous" and "unplanned", driven by economic crisis and centuries-long rural traditional antisemitism.

Using recently available archival, memoir and press sources, Dr Kijek presents a quite different analysis - namely that this was result of an elaborate plan by certain urban elites to "import" modern radical anti-Semitism and fascist political culture into the Polish provinces, so as to establish a new radically modernist right-wing culture among peasants and provincial town dwellers. He shows how radical Polish nationalists tried to recast their own militarism, their modernist symbolism ("new beginning", "cleansing Poland of the Jews"), their radical anti-Semitism, and especially their violence, as "indigenous Polish nationalism". The consequences of their success in planting elements of fascism in 1930s Polish political culture can be seen not only in the last years of the Polish Second Republic, the Second World War and the Holocaust, but even now, with today's Polish national radicals having considerable success presenting themselves as having no connection to European Interwar fascism.

***********************

Report by Carol Gould

I had expected a scholarly lecture followed by a calm question and answer session but this event attracted several disruptive audience members; though for me it was very difficult to grasp what the angry individuals were shouting in their respective rants it made me realise what an emotive topic is Poland in 2020. At one point I really feared the speaker would be physically attacked but the moderator, Dr Francois Guesnet of the Institute, took control of the situation.

From the opening remarks of Dr Kijek the scenario depicted of Jewish life in Poland from 1930 onward was one of rising brutality from right-wing . In a village of 6,000 that was 85% Jewish, fires were started, outdoor markets attacked savage beatings and shootings were perpetrated by by right-wing cadres. Attacks like these represented a major outburst of anti-Jewish violence.

The radicalisation of the right-wing opposition to authority metamorphosed from the existence of various factions into a movement to attack 'Jewish power.' The notion of the Jews being at the head of an 'internationalist financial conspiracy.' The factions accused the leader of the Second Polish Republic, Marshal Pidsulski of being 'actually Jewish,' a notion culled from his well-known views on encouragement of minority ethnic groups to flourish in a multicultural Poland. [The leader of the opposition National Democrat Party, Roman Dmowski, wanted an ethnically pure Poland of Roman Catholic identity. Such murmurings are rising in contemporary Poland.]

The 1930-33 rise of Mussolini in Italy and Hitler in Germany encouraged the anti-Semitic movements in Poland to follow their respective ideologies. In 1934 in the Kielce region the 'National Revolution Youth' aspired to great heights, forming a cult – Dr Kijek described it as their 'organic ethnoration' - of the uniform and military discipline accompanied by physical violence. Jews were characterised as scum, criminals, thieves and Communists encompassing a threat to Christian civilisation. Jews were depicted as responsible for all major calamities of modernity, Getting rid of them by forced emigration or ghettoising were solutions they sought, with all Jews being stripped of Polish citizenship.

The top young leaders of the National Movement in the first agendas of violence perpetrated the first pogrom in Czestochowa in 1933. The police arrested thirty-two members of the National Movement. The group continued its activities calling themselves the 'Young Radicals.' In May 1934 they planned to continue anti-Jewish violence but 'not in crowded places.' Arracks by the youth group included exhortations to their countrymen : 'Do not buy from the Jews – boycott the Jews.' During this period, Dr Kijek pointed out, Christians were attacked for protecting Jews . In the 1935 training programs in Warsaw for National Movement youth, section candidates formulated further propaganda:

'The Jewish Problem: the Jews' aim is to rule the world – with usury, black marketeering, tax avoidance, 'white trade,' enslaving and bribing, trading in cocaine. The fight with Jewry is national self-defence.'

Marshal Pidsulski died on 12 May 1935 and the new Prime Minister, according to Dr Kijek, looked favourably upon an economic boycott of Jews and said 'Jews are a big part of the "Polish problem. "' The policy of tolerance so long nurtured by Pidsulski had evaporated.

In March 1936 the brutal Przytyk pogrom erupted, triggered by a buildup of anti-Jewish feeling amongst the general populace, influence by centuries of simmering anti-Semitism in villages as well as cities. Jewish market traders saw their establishments demolished. Eighty Christians were accused of perpetrating the pogrom and were put on trial, defended by fourteen National Party lawyers. The ringleaders were welcomed in the courtroom with a Nazi salute. Dr Kijek noted that there were some young Jewish fighters and heroes but their fate would have been sealed when the Nazis marched into Poland.

To put some context into the final paragraph of my report I would like to quote from sztetl.org, a website with detailed coverage of the Czestochowa Pogrom:
****************************
'On 19 June 1937, a pogrom of Jews took place in Częstochowa as a result of the anti–Jewish declaration issued by the Camp of National Unity. For three days, guerillas of Polish nationalists destroyed Jewish shops, workshops and apartments, plundering and vandalising private property. The police remained passive. As a result of the pogrom, 20 Jews were injured, 206 Jewish families suffered financial losses, 46 shops and 21 apartments were demolished and the synagogue was set on fire. According to the police, 15,000 Poles took part in these events. Over the next few weeks, a wave of pogroms spread to villages surrounding Częstochowa –Kamińsk, Mstów, Żarki, Cykarzew, Radomsko, Koniecpol, Kleszczew, Przedbórz, Działoszyn, and others.
The German army entered Częstochowa shortly after the outbreak of WWII, on 3 September 1939. The very next day, a pogrom later dubbed "Bloody Monday" took place in the town. It was triggered by a false accusation, according to which a Jew had allegedly opened fire at German soldiers. Over three days, 990 Poles and 150 Jews were shot. The first victim was Naftali Tanenboum, the owner of the button factory at 7 Piłsudskiego Street. Apart from being killed in mass executions, Jews were assaulted, raped, and robbed off their property..'
************************
At the end of Dr Kijek's lecture several audience members erupted. A woman said 'Poland was a most welcoming country to Jews' whilst a very angry man stood up and shouted 'This was an anti-Polish biased talk.' I really feared for the safety of Dr Kijek and Dr Guesnet. An audience member sympathetic to the speaker remarked ' The 1946 Kielce massacre was a postscript of the events described in the lecture' but another hostile attendee shouted 'Right-wong nationalist movements include Bibi's party!' [The Netanyahu government in Israel.] Another attendee noted that in 2020 Poland right-wong movmeents are lauding the 1930s anti-Semitic nationalsist as heroes.
An American man in the audience said that his family in Chicago had received a letter from a relative in Poand in 1936 reporting that the situation there for Jews was 'horrific' but that British Palestine was closed. Indeed the United States imposed stringent immigration quotas [I will add a personal note here: my grandmother called my grandfather down to dinner one evening in 1936; she went upstairs to find him dead, a postcard from Poland still in his hand, describing the brutality of attacks on Jews and that there appeared to be no way out of the country. His heart had literally stopped.]
*****************
To donate to the Institute for Polish-Jewish Studies go to:
http://www. polishjewishstudies.co.uk/support/
***************************
Carol Gould is a BBC and LBC political commentator and author of 'Spitfire Girls, a novel of the Air Transport Auxiliary, and 'Don't Tread on me – anti-Americanism Abroad.' She is a native of Philadelphia but is based in London and has written for The Guardian, The Telegraph, The Jewish Chronicle, the Forward and The American magazine.