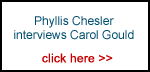 We hope that you'll feel our website is worthy enough to contribute a few pounds to the bandwidth bills.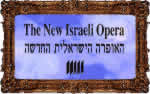 Last uploaded : Friday 11th Oct 2019 at 15:02
Contributed by : Carol Gould (with essay by Asya Gefter)
Jewish Roots Workshop – A One-Day workshop of the Institute for Polish-Jewish Studies
at JW3, London

22 September 2019


The first session was presented by Serafima Velkovich, a PhD candidate at Hebrew University of Jerusalem who has been working at Yad Vashem for fourteen years.

Major points:

The Jews of Western Europe were taken on transports to Eastern Europe hence their individual histories are harder to trace.

Serafima has in her archive, for example, the last letter from David Berger from Vilna: 'I want someone to remember there was a person named David Berger.'

Einsatzkommando 3a – the reports regarding the acts of murder in 1941 were sickeningly accurate.

In the Yad Vashem website there are mentions of visits by the Red Cross to camps.

The Yad Vashem projects she enumerated are:
The Deportation of Jews Project
The Untold Stories Project – Jews in Occupied Territories of former Soviet Union
The Righteous Among the Nations (27,000 in Europe)
Video testimonies (still being uploaded)
Places Project – testimony of survivors from same places can help in tracking down family members.
Gathering the Fragments
The Story Behind the Artifact
Arolsen Archives – 30 million documents – 50 million index cards, 3,200 effects ( not just Jewish) – 17.5 million individuals –
Attendees today are encouraged to fill in a page to submit to Sima.

Dr Sima Beeri – teaches Yiddish at UCL – born in Kovno, Lithuania. Some of her family emigrated to Israel but she came to live in London. She organises the 'Litvak Days' conferences at the Lithuanian embassy in London.

Major points;
She is the first member of her family to have a college education. Her whole family in Lithuania died in the Shoah. Her father's brothers were shot because they didn't smoke so the German soldiers killed them. He survived by telling a Nazi soldier he could fix cars. There were many Lithuanian 'willing helpers' in Kovno. [This is an important point because current revisionist movements in Eastern Europe are trying to pin the blame for every beating and death on occupying Germans. If you have relatives as I do who escaped Poland and Russia long before the Shoah for Britain and the USA you will have eyewitness accounts of brutal anti-Semitic pogroms perpetrated by the indigenous population. - Editor]

Sima's father endured one ghetto and five camps – Dvinsk ghetto – camps in Riga, in Poland and in Germany.
Her mother's family was in Vilna which was part of Poland; they were held in the Kovno ghetto, transitional camps and camps in Gdanksk, Baumgarten, Leibiz and Freudenhof. Her mother spoke five languages – Lithuanian, Polish, German, Russian and Yiddish and helped her survival prospects by being a translator. (Her father spoke Lithuanian, English and Russian.) She was born in 1924 and like many gave the Nazis wrong birth years so as not to be sent to adult forced labour camps.
After the war official copies of birth certificates were issued to people who returned to their villages.

It was painful to listen to Sima's account of how obstructive the Lithuanian authorities have been; even up to five years ago she could not gain access to family records because, in her words, the authorities are so 'unfriendly and uncooperative.' Her mother had been required to submit the names of EVERY camp and ghetto in which she had been incarcerated but couldn't. It has bothered me ever since,' she said. Sima describes the 'Great Discovery of 2018' - her family's passports. This after Yad Vashem had only just received the Kovno Archives after seventy years in 2018! With the help of Sima Volkovich (see the text at the top of this article) thirty family entries were found.

Sima's grandfather's tomb had fallen down – in September at the time of this conference six months had passed and still the authorities had done nothing. In her words 'I cannot get past the bureaucracy to replace it.' The records in Lithuania are not so well-preserved; the government required 'internal passports' for every adult from 1919 to 1940. When her father went from Vilna to Kovno, he said 'I have escaped Vilna,' referring to the pogroms. In Vilna, Russian was spoken and in Kovno, Lithuanian. Many Jews spoke Yiddish but knew it was safe to only speak Lithuanian in the street.

Sima, who is married to an Israeli sabra, told the audience she does not wish to publish about the family story but an audience member said she should present the story in schools.


Michael Tobias was awarded the 'Roll of Honour' in 2012 by the Jewish Genealogical Society of Great Britain and in 2011 the Lifetime Achievement Award by the International Assocation of Jewish Genealogical Societies in Washington, DC. He has an Honours degree in Mathematics and Physics and qualified as an actuary. He has a Master's Degree in genealogical, paleographic and heraldic studies and is a co-founder (1995) and board member of Jewish Records indexing-Poland. He was Database matching consultant to the International Commission on Holocaust era insurance claims. He was instrumental in locating the evidence that allowed Guinness World Records to confirm Israel Krystal, Auschwitz survivor aged 113, in 2016 as the then world's oldest living man.

Michael provided a treasure-trove of resources for tracing ancestry. This is his list:

ancestry.co.uk (some Jewish sections are not behind a paywall.)
MyHeritage.com/research
FindMyPast.co.uk
JGSGB.org.uk ( they will provide a mentor when joining) - upload a document and someone will translate it for you – use 'Viewmate' - they hold meetings and discussion groups
jewishgen.org (25 million records)
jri-poland.org
www.geshergalicia.org
www.theus.org.uk/category/find-marriage-record
www.scottishjewishcemeteries.org
YadVashem
UShmm.org
ArolsenArchives
FamilyTrees
FamilySearch.org (Mormons)
FamilyFinder - put in a family surname and town
General Register Office – gro.gov.uk
www.Scotlandspoeple.gov.uk
www.litvaksig.org
synagoguescribes.com
cemeteryscribes.com
www.jri-poland.org/jripiweb.htm
Passenger Lists – Alien Registrations UK – 1903 onward
DNASearch (JewishTexas)
Yizkor Books (New York Public Library)
Daitch-Mokotoff Soundex
Beider-Morse Phonetic Matching

Emigrants to the USA 'kept the first letter of their named then changed it. '
Problems with emigration documentation arose because of the Gregorian and Julian calendars.
Mitochondrial DNA – from mother to children
400,000 Polish Jews were deported to Siberia, Kazakhstan and Tajikhstan and after 1946 were taken to Displaced Persons Camps – their names are searchable by Yad Vashem. Polish Jews were only registered from 1808.
**************************************************


Asya Gefter is an artist and researcher born in Moscow but who has lived in London since 2003. Her multimedia project 'Fragments of Memory' began as an investigation into the prewar avant-garde milieu of Yiddish poet and critic Debora Vogel and morphed into a searching meditation and historical memory in the contemporary city of Lviv, Ukraine, where Vogel died in the Holocaust. Asya's recent work contemplates her own lost and elusive family stories.

At the bottom of this article will be Asya's essay about her family.
http://asyagefter.com/stories-of-not-asking-and-not-telling/ .

An audience member remarked that Jews who went back to Belarus after having emigrated to the United States ended up in Soviet gulags. [Note from Carol Gould: I remember my elderly relatives telling me the same story.]

The sound system in the room was very poor but here is a notable quote from this presentation: 'Every Jew has a different balance of Jewishness.'

*******************************************

To conclude the day a film made in 2012 and released in 2014 by HandmadeFeatures.com , directed by Simon Target about the August 12, 1942 mass murder of 260 Jews from the Polish villages of Kolaczyce and Brzostek, 'A Town Called Brzostek' was shown. It is Professor Jonathan Webber's story of the restoration of an abandoned Jewish cemetery in his ancestral hometown, and of Jewish-Polish reconciliation at the time (2014.)

What struck me most about the film and the discussion afterwards chaired by Dr Francois Guesnet with additional comments by Prof Antony Polonsky was the fact that the dinner ladies at the old Jewish cemetery in the village cooked from old Jewish cookbooks! At a touching ceremony of reconciliation in the film, children sang and hundreds of Poles mingled with Jewish visitors. Other points made were that 80% of Jews today can trace their ancestry to Poland; that after twenty years of renewed Jewish-Polish relations much is going wrong and that in Tarnow the filmmaker found mountains of Jewish tombstones and 'Jews Street.' His niece Natasha Lehren had commented to him that her parents 'hated Poland and spat at the thought of it.' In Krakow he came across the Isaak synagogue but my general impression of the film was that Polish Jewry was pretty much annihilated during the war.

Mention was made of the lack of concentration camps in France during the Nazi occupation but to me the plentiful number of camps in Poland fits in with my elderly aunts and uncle's horrific stories of Poland at the turn of the century, one of the reasons behind the mass immigration to the United States, South Africa, British Mandate Palestine and Britain. (Mention was also made of the contemporary German novelist Volker Kutscher who writes about the pre-Nazi period; his thrillers, most notably 'Goldstein,' depict the terrifying rise of Naziism and their conflict with rising support for communism.)

It was noted that in Silesia 250 people come to the synagogue for events but none are Jewish. There are hundreds of cemeteries being renovated but in Tarnow last summer graffiti began to appear. The restitution issue has reared its head in Poland : it is the only country not to participate in the project. Poles believe 'the Jews are coming to take back their property.' The point was made in the post-screening discussion that Polish anti-Semitism harks back to the Soviet period and now the Law and Justice Party is reviving and perpetuating the hatred. I disagree: my ancestors who emigrated to the United States from 1900-1904 were driven out by vicious, visceral anti-Semitism in Poland, Russia and what is now Ukraine and Lithuania. It emanated from the church's teachings. At Passover Jews, dubbed 'Christ-killers,' hid in fear but were always suffering death and destruction in vicious pogroms.

In modern Poland the Right has seen the rise of violence, the most disturbing event in 2019 being the murder of liberal Gdansk mayor Pawel Adamowicz. I mentioned in the discussion my considerable dismay that the graciousness, warmth and friendship shown in the film does not reflect the move to the Right and to renewed Jew-hatred now proliferating in Poland and Eastern – and Western, for example in France ! - Europe.
*************************
If you would like to donate to the Institute for Polish-Jewish Studies, a registered charity, please go to: s://www.givey.com/instituteforpolishjewishstudies
***********************

Below is Asya Gefter's essay sent to me after the conference.


--
Asya Gefter
http://asyagefter.com

Stories of Not Asking and Not Telling [1]

I would like to share with you today some of my findings and reflections on genealogy as a practice of self-searching. It is work in progress and is a starting point of thinking through my research. 

Silence [2]

One day, out of the blue, an email from my uncle popped up. Attached were the scans of four postcards sent by my grandfather's mother from Crimea, shortly before it was occupied by the Nazi Germany in October 1941. postcard addresses It was the first time I heard about her. She had a name, Natalia Blumenfeld. She was a piano teacher.  

I have known Crimea since my childhood. Several years before then I was visiting a friend there. I went for long walks in the mountains overlooking the sea. I photographed and thought about my grandfather, Mikhail Gefter, who grew up in Crimea. What was it like? I knew so little about his early years and so my imagination filled the void. I returned to London, made darkroom prints and put them aside.  lith print of 2 trees

5 years later the political situation changed. The war between Russia and Ukraine happened. Crimea was annexed. 

What I knew about my grandfather was that he was born and raised in Crimea, left in 1936 for Moscow to study history, graduated on the eve of the WWII, volunteered for the front, was wounded twice, in later years became a dissident historian. photo of him I asked my father to tell me more. I learnt that on moving to Moscow my grandfather lived with his uncle David and his family. In 1937 David was arrested and perished in Stalin's purges. My grandfather's mother and David's son were killed in the Holocaust in Crimea. Nothing was known of his father, just a name, Yakov. Apart from those dry facts there was nothing. My grandfather never talked about his family. My father and uncle never asked. Neither did I. When the question popped up in my head, my grandfather was long gone. His historical and philosophical writings, video and audio interviews, hold no family stories, no documents, no photographs of the pre-war world.

It took me many years before I came to name this absence, this silence, as an inheritance of trauma––or more precisely, as both an inheritance of trauma and a traumatised inheritance. The traumas are multiple, including the Holocaust, the political killings of the Stalinist period, military and civilian death in war, forced migrations and displacement, and not least, the cultures of hiding that have grown up around these events. In time I realised that my grandfather had his own silences he could not face, and he seeded those silences as part of the culture of family life. This family culture was connected to larger forces of social and political culture in soviet and post-soviet worlds. Those postcards from Crimea were the first meaningful cracks in the silences. collage of postcards  The authors Aarons and Berger of the 'Third-Generation Holocaust Representation' write that "a compulsion to ask questions in an attempt to reconstruct history, even in the face of the obvious knowledge that such queries will result in still more unanswered questions, is a symptom of the attempt to master the sensation of loss, to control, as it were, the traumatic outcome." 

In the beginning silence felt like nothing, like an empty vessel to be filled. In the process I discovered that silence was not disappearing with gathering the information, it could not be overcome, but travelled through. The research became a vehicle through the silence. The archive became a place where the textures of silences could be discovered. I learned that silences could be of different qualities and volumes, that there was as much variation in silence, as there was in speech. I learned to differentiate gaps, openings, and uncertainties, learned to ask questions. And those questions started opening closed doors. 
Soon after I came across my grandfather's interview from 1989: "We aim to learn seemingly everything about the lives of people who lived before us, or about our own lives. But we do not know beforehand, that we would not be able to find out everything. Either way we are making a selection. And at the same time this is our choice: by choosing from what was before us, what entered us as 'past', we choose who we are. And by choosing ourselves, we choose our future, consciously or subconsciously." 

It felt like my grandfather, who never spoke to his sons of the past, was addressing me now. Unlike Lot's wife, I felt that I would run the risk of turning into pillars of salt if I did NOT look back.


Archive [7]
I started asking Google and Facebook, family members and genealogical forums. And I started exploring the world of archives - from the bureaucratic non-digitised archives throughout the former Russian Empire, to the organised archives in Germany where my emails were answered within a few hours of sending. Exercising the archival muscle became an aspect of my practice as a researcher. In the beginning the archive felt like a continuation of the repressive silence of my family experience. Many archives did not survive the turbulences of the 20th century. Still, traces of their lives were out there to be discovered through scavenging, collecting and juxtaposing.

It is ironic that the further we get from the past, the more accessible it is. Documents are being digitised every day, databases become searchable, search engines become more sophisticated so that if you type in a name with a certain spelling, it will also search variant spellings of the name. The Jewish name of my great grandmother perished in Crimea was Tzilia, not the russified Natalia as written in the postcards and the Holocaust lists. Her father, Faitel Blumenfeld, was a rabbi of Kherson, a self-made reformer and educator. He had seven children whose stories I slowly unraveled - they all grew up in Kherson, finished gymnasiums and left one after another to study and work in international law, banking, medicine, music and theatre. Some had children and some did not. collage of newspaper clippings, photographs, memoirs

I discovered family branches I did not know existed in Moscow, Jerusalem, London, Detroit, got to know them in the 21st century, heard their stories and saw their family archives with documents, memoirs and photographs of our common ancestors 4 generations of Katznelsons  Here is my great great great grandfather Shevel Katznelson who lived till the age of 95, had 10 children and 39 grandchildren, became a merchant of the first guild what gave his large family a right to move out of the Pale of Settlement, but then the WW1 and the Russian Revolution happened, the families dispersed and lost touch with each other. Those who immigrated could not communicate with those who stayed behind. Those who stayed, either perished or suppressed their family past.

The archive becomes a place where silence is like a chest with things in it to be discovered. For two of my family branches I managed to go as far back as the 18th century. 1795 revision list This is a document from Bobruisk in the present-day Belarus from 1795, the year of the 3rd partition of Poland, in both Polish and Russian. Revision Lists were conducted in territories ruled by the Russian Czar and enumerated individuals subject to taxation. This is Nisan, son of Leib, 8th and 9th generation before me. When Napoleon was retreating through Belarus in 1812, Nisan Katznelson informed the Russians of the arrival of the French. THe French soldiers figured that out, tortured and killed him in retaliation. This knowledge was held within the branch of the Katznelson family that left for Palestine in 1910s, while my branch that ended up in the Soviet Union never spoke of the times before the Russian Revolution, leave alone the distant past. 

The search for details is compelling, the work in the archives is similar to burrowing, using my nose a lot. I also need to be somewhat of a bird to describe a larger territory.


Artistic Research

It is impossible for me to keep my searching to archives only. From the archive I move back into a physical experience of looking in the world. This movement from archive to experience beats out the rhythm of my artistic inquiry.

Berlin postcards
I am in Berlin, where my great grandmother Tzilia studied music at Stern Conservatory in 1908-1911. She stayed with her brother Jssidor who was here in exile from the tsarist Russia. In Berlin's address books I find their address and visit the building. In a nearby bookshop I find postcards of the 1900s Berlin and imagine what was it like back then walking the streets. I learn about the Weissensee Jewish Cemetery, the largest intact Jewish cemetery in Europe. The Jewish Community of Berlin holds the full record of burials and finds Jssidor Blumenfeld in their database. Not knowing what to expect a hundred years since his death, I set off with the map of the plot on my phone. I get to seemingly the right row but cannot see Jssidor's name. Some of the matzevas are broken, hardly visible or not at all. After some further wonderings, I make an educated guess about the exact location of Jssidor's matzeva and there it is - a horizontal granite stone that I dig out from under the soil, leaves and tweaks .
My relationship with history gets more personal with each discovery – which is simultaneously a finding and an encounter with loss. Ruptures and continuities become more and more palpable. I don't always understand what am I looking for, why am I finding what I am finding, how is it all connected and what does it all mean. 

When I start off with the search, I don't know what becomes central. A no place becomes a central place, a microcosm of a bigger story. In St Petersburg I discover a building with a deep 300-year history - an aristocratic mansion, a literary salon, an avant-guard museum-residence under the guidance of Malevich, communal flats where four generations of my Katznelsons lived, and now a procurator's office. My plan is to animate the stories of the residents.

The authors Aarons and Berger write that "memory is not the thing itself, but rather an aftertaste of the event, undercurrents, and impressions that one can only imagine from afar, a flashing series of isolated images." 

I ask myself 'where does memory end and fantasy begin'?

This time I am in Belarus. One of my family names is Gorelik, a common name originated in the small town of Parichi in Belarus. In the nearby town's Jewish cemetery I discover a Gorelik matzeva. Maybe we are related, maybe we are not. This ambiguous space between imagination and facts is very much the substance of my research. Knowledge and certainty is not the only aspect of the search process. The artist's role is to produce para-knowledge that sits beside knowledge. I'm going to show you a 2min piece of filming. It's not a finished work, it is an attempt to show what it is like to be searching. 

gorelik film [15]

Artistic research takes different forms, and I know no formula for how it *should* be, but for me, the mix of specificity and ambiguity forms the volatile conditions within which artistic searching becomes live. 


Geography [16]

I was a toddler when Abrasha died. He was born in Chicago, came to the Soviet Union in the 1930s, became a violinist, married my grandmother's sister, had a son, lost his wife, married Lyalya , died of cancer in 1982 without seeing the country of his birth and his son who emigrated to the US - the KGB did not let him go. I never asked Lyalya how and why did Abrasha come to the Soviet Union in those morbid 1930s, who was his family and what happened to them. 

Last year I was handed a stack of audio tapes from the 1980s. All of them had conversations with my grandfather the historian. I became somewhat detached from his voice having listened to numerous recordings. Suddenly I heard the voice of my grandmother. The sound quality was bad, but it was clearly her voice that I have not heard for 20 years. There was something else. She mentioned her cousin Izzy Erenberg being killed in the 1930s.

In the following months I uncovered the story of Izzy and his brother Sol. They grew up in a small Jewish farm community in Belarus called Schedrin with their many siblings. Their elder sister Clara emigrated to the US and settled in Chicago, where Abrasha was born in 1912. Soon after the Revolution Izzy and Sol moved to Ukraine to join their elder brothers, but the civil war brought hunger and unemployment. Clara convinced Izzy and Sol to join her family in the US. 

Another discovery came simultaneously from Russia and the US - autobiographies of Sol and Izzy, both written in 1933 in a similar style and tone. Sol's one was in English addressed to the US Communist Party headquarters in NYC, Izzy's - in Russian, addressed to the Soviet Communist Party in Moscow. Sol remained in the US despite many arrests and near deportation for his communist activities, while Izzy returned to the Soviet Union in 1931. Not only did Izzy, the committed communist, convince his nephew Abrasha to leave the US for the Soviet Union , but also Abrasha's apolitical parents. Izzy worked at the Kharkov Tractor factory, studied journalism in Moscow, was appointed as an editor of foreign affairs in the Siberia's Krasnoyarsk newspaper, was arrested in 1937, accused of espionage and shot. 

I meet Sol's son David in Detroit, the city marked by power, abandonment and loss. Our conversation lasts for hours. Together we explore the cardboard box no one looked into since Sol died decades ago. It surprises me to discover that David's family is also shot through with silences and absences. One of the items is a letter that Izzy wrote to Sol on the ship crossing the Atlantic Ocean in October 1931. envelope+letter 21b] I take it out of the envelope and read out loud to David. 

I am thinking about Izzy's story of emigration, repatriation, political idealism and its tragic end; about those who become side characters in my genealogical research but who acquire deep meaning in the practice of self-searching. 

I am back in Moscow, in the flat where Abrasha lived. Here he did my potty training. His wife Lyalya became a pivotal figure in my life story, my third grandmother as I used to call her. I would come here in the 1980s and 1990s to find love and acceptance I could not get anywhere else. Inheritance is broader than bloodlines.


Inheritance [22]

My grandfather's historical way of thinking was peculiar. His method was open, invitational, associative - in many ways that of an artist. And to me it feels meaningful that as his granddaughter, I'm inheriting a bundle of things - his silences, his methods and his inner drive to interpret the experiences of the 20th century. I would liken his method to the play of the surface of water.

These are excerpts from durational contemplative pieces, in some other circumstances i would play them for longer. 

One day I find an epigraph that I previously overlooked in my grandfather's first book. He dedicated it to his uncle David perished in the Stalin purges, to his mother and David's son killed in the Holocaust in Crimea. What happened was in his living memory. Mourning his losses, grieving on his behalf now, enables me to construct a tangible link to the past no one talked about. My grandfather's silence stands as an epigraph to my search the way the epigraph to his mother's and uncle's death stands to his intellectual life.

For my generation, the point of origin is not the direct devastation of the revolution, the wars, the atrocities, the repressions, the communist years. My generation is near but did not go through these worst, most devastating decades.  Mine was not the generation most directly exposed, did not grow up with a ready repository of stories. And so the tasks of my generation are different.  My friend, the photographer Jason Francisco, has written that certain kinds of historical traumas precisely require generations to understand. If surviving was the defining task of the older generation, creating meaningful forms of inheritance seems like the defining task of mine. My generation, unlike the preceding generations, must reconstruct events from "incomplete, oblique, cryptically coded, and elusive knowledge, "only a fraction of the story" as the Canadian writer Alison Pick discloses.

Genealogical research is more than filling blanks on the family tree. It is the search for others, for their experiences that made us 'us', for the psychic forces that move through generations that have an immediate effect on our lives. It is the study of the prehistory of self. The discovery of the deep self that existed before we were born. 

There is another aspect to inheritance which I would like to mention but I don't have the time to go in as deeply as I would like.

I'm thinking about Blumenfelds, Katznelsons, Gefters, Goreliks, Erenbergs of my family. Zionists left for Palestine, Communists went to the Soviet Union if they were not there already at the time of the Russian Revolution. Some were less ideological and stayed behind where they were killed because they were Jews. Some perished during the Leningrad siege from starvation, at the front or in the Stalin purges. Some survived in the Soviet Union, some moved to the US and Israel. Some assimilated, some became religious.

I'm thinking about Jewishness and what it is to be Jewish. It is a mixed phenomenon, Jews escape categories. Jewishness has different expressions -  religious, cultural, historical, political - but is not reducible to any of those. The person who grows up without a religion is not deficient in Jewishness. Those born in Warsaw or Sao Paulo are not more or less Jewish than the ones born in Addis Ababa or Jerusalem. What is both beautiful and difficult about being Jewish is that it is a dynamic thing. Every Jew has a different balance of Jewishness.

For me it is a place of refuge, a certain way of being in the world. To inherit Jewishness means to find my way into and through it for myself.

I don't know how to describe the emotions I feel when I find a letter that my grandfather addressed to my parents when I turned 1. He writes: "My granddaughter is my legacy, she is a justification for my]  entire life. What is left? The return to myself, looking for meaning, that I cannot find when I need it the most. What could help? Success? Unlikely. And even if that - how long for? Friendships? Yes, yes, undoubtedly so. But even that is not enough. Something else is needed, something very simple and comforting. A child. A grand-daughter."


Wonder [25]

Accidents are often a vehicle for a sense of wonder. My accidental encounters fuelled the search no less than silences did.I would like to end my presentation the way I started - with the postcards.

Tzilia's oldest brother was Herman Blumenfeld.  He was a well-known lawyer in Odessa, an expert in the Napoleonic code, one of the four Jews appointed to the Russian provisional government in March 1917. He had four children and, according to the memoirs of his grand-daughter, had the largest stamp collection in the Russian Empire. The collection was partly sold in the later years to save the family from hunger, while the rest perished in the Holocaust together with Herman's wife and their youngest daughter when Odessa was occupied. But there was something that did remain. Having met Herman's great great granddaughters last year, I was invited to their dacha outside Moscow. I climbed into the dusty attic to discover a fascinating archive of postcards no one knew about. 

postcards - a few collages
Written in Russian, French, Polish and German, they circulated between Odessa and Austro-Hungary, Britain, France, Germany and Poland in the early 1900s. The pictures show European and Jewish motifs, Art Nouveau and Berliner Secession styles, humorous vignettes. They are records of the family correspondence, time and geography. Russian Empire is gone, Austro-Hungarian Empire is gone, British Empire is gone, Soviet Union is gone, but the postcards are still here casting some light on the past.

It so happened that for years I have been collecting old postcards myself. Little did I know that one day I would come across an interesting archive in my own family. And here comes one more accidental encounter. Herman's two daughters stayed in London in 1912. Among the Blumenfeld's collection I spotted four postcards with views of London by night taken in the Hastings photographic studio by Fred Judge. What a surprise it was to discover two postcards with views of London by day taken in the same studio in my own collection. It felt like a full circle moment - London by night and London by day reunited 100 years later.

I set off on a journey not knowing where I was going. It was not the destination that defined my journey. Rather it was my tolerance for incomprehension, my willingness not to know entirely why, my intuition to follow my own curiosity.