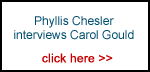 We hope that you'll feel our website is worthy enough to contribute a few pounds to the bandwidth bills.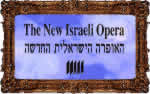 Last uploaded : Saturday 8th Feb 2020 at 01:33
Contributed by : Carol Gould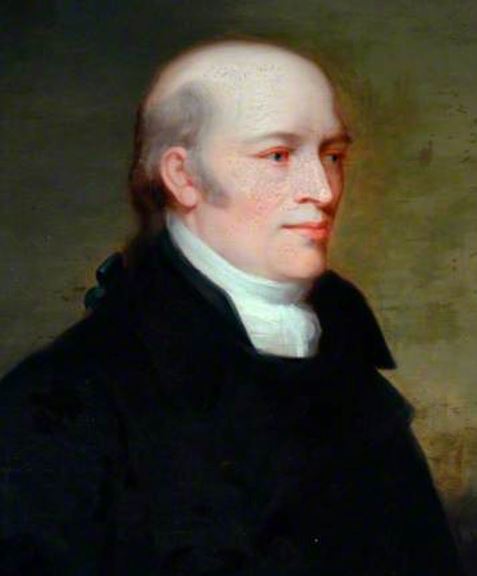 In light of the ground-breaking and superbly acted, written, designed and produced 'Gentleman Jack' being passed over by the Emmys, Golden Globes, , GLAAD nominations and now not in the winner boxes of the Royal Television Society Craft Awards or National Television Awards, I thought I would re-post my article, which was so loved by Sally Wainwright and Anne Choma..


(Image: James Lister)

In Episode One of the HBO/BBC/Lookout Point's 'Gentleman Jack,' the acclaimed drama series broadcast around the world in the spring and summer of 2019, 41-year-old landowner Anne Lister tells her new Shibden Hall, Halifax estate manager Samuel Washington in 1832 'I might go to Paris or Copenhagen or Moscow or Virginia.' He sits up, eyes alight, 'America?!' he asks. She replies 'Two of my ancestors went there in the last century to import wood -- not very successfully -- they both died. And my father fought there in the War. He was at Lexington and Concord. He was in Boston during the Tea Party.'

My ears pricked up and said I to myself, 'Well, well, well - I must find out more.' And what a story it is, though not by any means something new: every American knows how his or her immigrant ancestors struggled, whatever their generation. Like the Lister brothers who left Halifax for the colonies in the early eighteenth century the wild weather, forbidding terrain, conflicts with Native Americans and minimal medical facilities proved fatal for scores of colonists hoping to forge a prosperous future.

From the fifteenth century the Lister family occupied Shibden Hall. In the early eighteenth century Anne's great-grandfather James Lister, apothecary, fell into financial difficulties trying to support seven sons -- John, Samuel, James, Thomas, William, Jeremy and Japhet. Two of them, Thomas (1708-1740) and Jeremy (1713-1788) decided to seek their fortune and try to raise the sagging circumstances of Shibden Hall by emigrating to the American colonies. Thomas, in low spirits, sailed from London in 1733, writing to his brother Samuel 'I shall go to Virginia with good courage.' He 'looked to tobacco.'

In 1735 Thomas was joined by his brother Jeremy, who wrote back to Halifax of the intense heat in Virginia (those of who have lived in Washington DC know that the summer can be as hot as that in Tunisia) and the dreadful cold as winter descended; he found it inhospitable. Even more unpleasantness was to follow with Tom's disastrous ¾ purchase of a sloop named 'Yorkshire Defiance,' and their plan to transport pork and pickle to the West Indies in exchange for rum and sugar.

Brother Will, worried about his brothers' dealings abroad decided to sail to Virginia in 1736 but not before noting in his correspondence with Jeremy that deerskins he thought would be a valuable asset in Halifax were ruined because Tom had not strewn them with tobacco. What could have been a profitable shipload left Will with a loss. He wrote to Jeremy, who by now had returned to Halifax: 'You must know [Tom] has purchased about 3,000 bushels of wheat…There's a report raised in Virginia that the sloop was seized in Cadiz upon the account of money on board..'

Will set up home in Appomatox and married Susanna Lewis, sister of Tom's wife Anne, in 1738. Soon he decided that North Carolina would prove a more profitable base and moved to New Berne on the Neuse River. Then followed a sequence of tragic events so well-known to Americans who can trace their ancestry back to colonial times: Will's brother Tom died after just a week of what was described as a 'violent distemper.' Writing to his sister Phoebe in Halifax he lamented the fact that he had lost his only companion, a situation so familiar to immigrants in an often hostile land. Tom's widow Anne had been left with four children, and no sooner had this tragedy unfolded than Will drowned in a sudden storm at sea.

The letter widowed Susanna wrote in 1743 with the news of her sudden bereavement to the family in Halifax is on display at Shibden Hall. She had tremendous strength of character because, despite her grief set to work salvaging the shipload of their goods that had miraculously survived the storm undamaged. In turn Sam Lister in Halifax appointed one Mr Murray of Virginia to settle Will's affairs but she was plunged into further anguish by a threat of impounding of her possessions due to a debt to Sam of £650. Her father John Lewis dubbed Murray 'a proud deceitful Scotchman.'

Murray subjected Susanna Lister to a host of miseries, and had it not been for help from local colonists she and her two children would have become homeless. During this period of American history the law had forbidden the export of coins to the colonists but prohibited them from minting their own coins from imported bullion. Susanna wrote letter after letter to Halifax trying to resolve the debt situation and as an example of how women were not regarded as a good risk and often with contempt she was turned down when she applied for a promissory note of £50 by Henderson and News in Boston. She offered to ship to London, Liverpool or Bristol commodities suggested by her father -- tar, pitch, turpentine and deer-skins - but found herself further under siege from Mr Murray. Her husband had part-purchased a valuable plantation but now Murray was trying to prove the deal incomplete and offered her just 20 guineas to relinquish her share. She wrote home to Sam that such parcels of land would now sell for £250 to £300.

She wrote home in 1747 that even if she could realise a decent price for the land she could only send Sam North Carolina produce, adding 'It is impossible for any person living to remit bills of exchange from North Carolina to England.' This was her last letter to the Listers of Shibden Hall.

According to Hillary Arnold's screed of 1966 for the Halifax Historical Society there is no record of settlement of the debts owed to Sam and 'the Lister descendants lived on in the New World. It was a later generation descended from those Lister emigrants to North America who inherited Shibden Hall a century later, in 1853,' the last Lister being John who died in 1933.

Now I move to the American Revolutionary War military adventures of Anne Lister's father, Jeremy (1752-1836) to whom, in Episode 3 of the television series 'Gentleman Jack,' in her inimitably barbed style brought to life by screenwriter Sally Wainwright, Anne, played by Suranne Jones, says to her father, played by Timothy West, 'Try not to lose any more colonies, Captain.' 'Captain Jeremy' is a dour, somewhat bitter and miserable character but little wonder. His life played out, as did that of so many who lived in disease-riddled centuries, in a sequence of tragedies and disappointments, but undoubtedly the highlight of his life was his brave endurance as a British soldier in the American Revolutionary War.

Jeremy Lister was the son of the Jeremy who had wisely returned to Halifax in 1736 after unsuccessful business ventures in the American colonies. Christmas 1770 at Shibden Hall in Halifax would have been a happy occasion as the eighteen-year-old had just received his commission as Ensign in the 10th Regiment of Foot.

His older brother James advised him as he embarked for Quebec to 'withstand the temptations of this life, as Gaming, Drinking, and Women and endeavour to be as frugal as possible.' Young Jeremy's list of necessities is not too far removed from those a modern man would buy when leaving home: hair cutting; shoes and boots; shaving utensils; gloves and hats although the rest of his list is strictly eighteenth century: cane; ink; sealing wax; paper; pocket glass; curling irons; cotton night caps; wove silk for a waistcoat and spurs and stockings!

It is to his credit that he nearly ran out of money before leaving for the New World because he loved theatre and opera. Once in Canada he took up the flute (his daughter Anne would one day do the same) and had a quiet military service as a peacetime soldier. He wrote back to his brother James 'Much better to play the flute than take a walk with some of my brother officers to an Inns House every day, which one could not do without spending money.' James wrote to ask him to cease playing the flute and take up violin, as one of his sisters had died and was the third member of the family to die 'in a consumption' in three years. Throughout his life a man of somewhat cold detachment young Jeremy wrote back 'Very sorry to hear of my sister's death, bit it is what we must all submit ourselfs to either sooner or later.'

Correspondence in 1771 indicated that James was overseeing a variety of improvements to Shibden Hall and environs. I could not help smiling over a description of 'fine gardens for company to walk in and drink tea, something in the fashion of Vauxhall.' Referring to the then-renowned Vauxhall Pleasure Gardens, what an irony that the new American Embassy in Vauxhall was considered by President Trump an eyesore in an unglamorous corner of London…

The 1771 correspondence from James to Ensign Jeremy included news of a billiards table in a neighbour's grand new house, seeing players in Halifax in the summer and the possibility of a playhouse being built. Responding in March 1772 Jeremy, who had such high hopes for future years should he survive to go home, wrote: 'What with Vauxhall, players and Billiard Tables Halifax will be full of entertainments soon.'


In June 1772 his company left Quebec for Niagara, marching the entire way. We Americans know of the courage and daring of the ragtag units of colonists but the British regiments became constant targets be the perpetrators Indians, wolves or furious colonists. The Halifax Antiquarian Society remarks 'the year 1775 was a great turning point in world history and Jeremy Lister was there playing his part when American colonists sought their independence. In his own small way he was to record some of the happenings.' His book is a remarkable record of the day-to-day battles including major confrontations in Boston, Concord and Lexington; his ability to record events in detail was inherited by his daughter Anne, diarist extraordinaire whose chronicles in 26 volumes are now UNESCO- designated historic volumes.

Jeremy fought with courage in various battles but was seriously wounded - his right elbow shattered - in a march from Concord to Boston in April 1775. Desperate only for a cup of tea, he wrote: ' after a march of about 60 miles in the course of 24 hours --after I was wounded and without a morsel of victuals-- I arrived at my lodgings ..it is beyond the power of Words to describe the staisfaction I felt from that Tea.'

He suffered for months and nearly died : 'I took Jesuit's Bark every two hours night and day, to prevent Mortification.' He had to have an operation on his arm 'which.. gave me most excruciating pain .. a circumstance I was then very well accustomed to…bore it patiently.' Though anxious to get back to soldiering he was told by a surgeon that if he persisted 'a few days would put a period to my existence.'

Jeremy was sent home to England and nearly did not make it as the sea crossing was so brutal. In 1776 a commission was secured as Captain and he recruited soldiers, whom he required to be at least his own height of six foot three, until 1783. In those days before tragedy scarred him the intrepid, high-spirited Captain married Rebecca Battle in August 1788. The sad course of his life included the death of all four of his sons. It should be noted here that his daughter Anne and her brother Sam, mentioned with such tenderness in 'Gentleman Jack,' were very close and loved writing letters to each other. In one from Sam to Anne in 1810, when he was seventeen: ' In my last I mentioned Miss Dove's illness. I believe she is now quite recovered.. but reports say she has since been attacked with one perhaps not so easy to cure, called love. Dr Alexander has also caught the infection and it is said they are now dying for each other..' Shortly after, Sam's untimely death by drowning was a terrible blow to Anne.

Jeremy's wife Rebecca and brother Joseph died in November 1817. He took comfort from the company at Shibden of his sister Anne but his daughters Anne and Marion were childless. The aforementioned John Lister, a distant relative of the American colonists, was the last Lister to live at Shibden; he died in 1933.

I urge readers to find a copy of Jeremy Lister's 'Concord Fight' (the captivating book by Jeremy Lister, 'Concord Fight,' published by Harvard University Press/ Oxford University Press in 1931 had me spellbound during my research on this article) and of course to watch 'Gentleman Jack' on BBC Catch Up TV or dvd.

Acknowledgment : The Halifax Antiquarian Society, noting : 'The Canadian city of Halifax was named in 1749 after the 2nd (Montagu) Earl of Halifax, who had no direct connection with our town. However various links have been established between the two urban centres, particularly during the World Wars in the 20th Century.'
*****************************
Carol Gould is a BBC broadcaster and author of Don't Tread on me -- anti-Americanism Abroad and Spitfire Girls.' She has been associated with 65 hours of ITV Drama for PBS Masterpiece Theatre and Mystery.