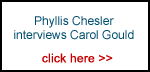 We hope that you'll feel our website is worthy enough to contribute a few pounds to the bandwidth bills.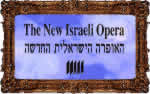 Last uploaded : Tuesday 7th May 2019 at 13:18
Contributed by : Carol Gould
May 2019


Rabbi Dr David J Goldberg OBE

by Carol Gould

May 2019

Rabbi Dr David J Goldberg OBE, who died on 30 April aged 80, was a maverick throughout his long and distinguished career, not afraid to express trenchant views on the conduct of successive Israeli governments. At the same time he had a prodigious knowledge and love for his heritage. His knowledge of Tanakh - scripture - was flawless and his innovative 'honegs' - study sessions - after Friday night synagogue services were akin to university courses. Those of us lucky enough over many years to have attended these often witty discourses went away with wisdom that could eventually fill an encyclopaedia.

As well as being a respected congregational rabbi - his pulpit at the Liberal Jewish Synagogue, St John's Wood, London lasting over three decades from 1975 - his prolific body of work included forthright editorials in major British and international publications.

I first met David Goldberg in 1982 when my husband, an Anglican, had expressed an interest in joining me at synagogue. I will never forget David's barely-contained exasperation with the ancient synagogue elder who glowered at me and expressed his pessimism about intermarriage. I could hear David grinding his teeth. Seeing I was shaken by the experience David saw me out of the building and said, 'Oh don't take it to heart - he's the resident curmudgeon.'

Born in the East End of London in 1939 but raised in Manchester and educated at Manchester Grammar School, Oxford University,Trinity College, Dublin and Leo Baeck College David Goldberg was the eldest of three children of Rabbi Percy Selvin Goldberg, known as 'the King of Rabbis' who led a large congregation in Manchester from 1940, and his wife Frimette (nee Yudt.) Described by her daughter Sandra as a 'shy and modest woman,' Frimette was nevertheless forthright in her instinct that her son Jonathan, now a QC, should study law as he excelled at debating. (If anyone has ever joined a Jewish family over Friday night dinner you can be sure lively debate will ensue.)

David Goldberg's long friendship with Imam Zaki Badawi and Revd John Slater of St John's Wood Church followed the tradition of his late father, who was a founding member of the Council of Christians and Jews. Rabbi Percy Goldberg welcomed BBC 'Songs of Praise' to St George's Hall, Bradford in January, 1968 in a concert performed by Christian and Jewish choirs.


The first Jewish commentator in the United Kingdom to call for recognition of legitimate Palestinian rights in an article in The Times in 1978 David Goldberg was in the same year the first rabbi to initiate gatherings of Jewish, Christian and Muslim faith leaders and congregants at the Regent's Park Mosque . He was the first Jew to recite Kaddish in Westminster Abbey - at the memorial gathering for Lord Menuhin - and the first rabbi ever to have had an article in 'the bible of cricket,' Wisden, and to have been interviewed on 'Test Match Special.' Notwithstanding this he once told me of his dismay at being confronted with the 'cricket test' by a gentleman at The Athanaeum Club - 'Would you support Israel or England were they to meet at Lord's?' but such moments did not jar his belief in the grace (no pun intended) of his fellow Englishmen.

Throughout his long career, going back to the time of the Sabra and Shatila massacre in 1982, David Goldberg used both tongue and pen to remind Israeli and Diaspora Jewry that his vision of the Jewish people being the children of the All-Merciful was being eroded. After a year of the al-Aqsa Intifada that raged from September 2000, his public criticism of the Sharon administration for administering an iron fist upon Israel's adversaries created a rift within liberal Jewry. Rabbi Sidney Brichto condemned his colleague for traducing Israel at a time when ardent anti-Zionist Gerald Kaufman had inspired AN Wilson to 'conclude that Israel has no right to exist.' Peter Sheldon, president of the United Synagogue, representing most orthodox communities, said at the time that dissent of Goldberg's magnitude should only be expressed away from a public forum.

Notwithstanding orthodox and progressive communal admonitions Rabbis Goldberg and Rayner continued to voice strong opposition to the Likud government's policies, Rayner in his Yom Kippur sermon saying 'the Hebrew Prophets would have been deeply shocked by our people's present mood of self-righteousness…Did not the Prophets love their people? Yet they castigated the leadership. Did anybody love the Jewish people more than Jeremiah?' In the Evening Standard of October 25, 2001 Andrew Gimson observed '..rabbis are willing in their sermons to discuss politics with a freedom and robustness that seem astonishing to anyone brought up as an Anglican.'

Once when I visited Frumkin's wine merchants in central London an elderly woman greeted me and asked if I was married. Her dismay that I was divorced was palpable. She was charming and engaged me with her family story, telling me she had four sons, one of whom was Rabbi Jonathan Sacks. I told her my rabbi was David Goldberg, whom I believed was a Sacks family cousin. As graciously as she could she replied 'I have room in my heart for everyone.'

I commissioned David's screenplay, 'A Twig from the Cherry Orchard,' about his trip to Russia in 1990 with his old friend, South African architect Issy Benjamin, to bring much-needed books and prayer shawls to emerging Jewish communities, along with a visit to Chekhov's birthplace. Issy kept a diary in Afrikaans to bamboozle the KGB but David being David deliberately engaged in controversial discourse, terrifying his South African companion, who kept admonishing him with 'David, David, don't make trouble.' ( He had an instinct for sparking lifetime friendships and romances and introduced me to Issy in 1991; we stayed soulmates for twenty-four years.) When the pair returned from Russia David thought he saw an old school friend and said 'I say, old chap, what's the latest from Lord's?' to which the man loudly replied in Yiddish 'Dovidel, Dovidel, was machst a yid?' Issy told me David was mortified.

Working with Rex Bloomstein, Issy Benjamin and later Janet Suzman on developing the Chekhov project I realised that David Goldberg could easily have forged a career in his favourite pastime, movies. He was an expert on American Westerns and on the films of Randolph Scott and Clint Eastwood.

As well as being my rabbi David maintained a cordial friendship with me, sparring about movie history and often lamenting a random peccadillo of a politician or Jewish communal figure with 'Now, let me tell you how CLINT would have handled that ..' In the days before the internet I would ring him and ask for help with a crossword:
'David, who directed "Now, Voyager?"
He : Oh, God, Miss Bafta member and producer, you don't know it was Irving Rapper?'

One Erev Shabbat I was carrying the taper to light the bimah candles. Just as we were about to enter the sanctuary David, in robe, tallit and kippah, said, 'Now listen up, Carol Beth, miss producer, John Osborne once said "I wouldn't write fuck with an aerosol without getting paid!" Astonished, as we were within earshot of the congregation, I turned around and, realising how shocked I was, he grinned from ear to ear and whispered,' 'Oh, for God's sake, thankfully most of them are deaf.' Sometimes his irreverence was astounding; in fact I think when he came into this world the word 'incorrigible' was born : one evening before a chavurah supper David wandered into the synagogue kitchen, commenting on my 'tuna dip.' I told him it was actually a complicated-to-make casserole that took me many hours to prepare but that Issy loved it. To which David replied, ' Oh, how IS Mr-three-erections-a-night?'

During the year or so in which we developed his screenplay about Russia, David would visit me in my office in Landseer Studios, sometimes bringing along his elderly dachshund. As if on cue, the wee dog would pee on my carpet; he would get down on his hands and knees and scrub away with my disinfectant spray. I would beg him not to but this became a kind of weekly ritual. What was remarkable about this rabbi was his prodigious knowledge of theatre, literature, films and music. We would often talk for over an hour about one film, actor or director and then he would announce, 'Hey, I had better get back to work - I have to bury someone.' His sardonic streak was not a form of disrespect; after knowing David for many years and often talking about him with my dear Issy, it was evident that rabbis, beleaguered with funerals, congregational strife and communal turbulence, needed an outlet -- his was show business banter. David was fortunate to have had a wonderful wife, Carole, and -- essential for the demands of rabbinic service -- an enduring marriage.

David loved telling a story about his late father, who in his retirement took up a pulpit in Arkansas. One day a young man, a new face in the congregation, paid a visit to his synagogue. Rabbi Goldberg told David and Jonathan, 'This young man has been a Rhodes Scholar at Oxford. When he is next in Britain I want you to make him feel welcome, because, mark my words, one day he is going to be president of the United States. His name is Bill Clinton.' According to David they did, and when Bill was elected Jonathan faxed him asking for a stay at the White House…

David's many interests endeared him to a congregation that exponentially grew in size as his sermons, and those of John Rayner, a Kindertransporte, became searing in their attention to the politics of the day. His concern for the welfare of the disabled and elderly was manifested in his devotion for thirty years as president of the Out and About Club, a meeting place at his synagogue for wheelchair-bound and often frail older local residents of all faiths. A large contingent of members attended the packed evening prayer service at the Liberal Synagogue after his funeral.

Another aspect of his popularity was the affection small children had for him - for several months a toddler would extract himself from his parents' clutches and run up to the bimah (pulpit) to stand next to David, grabbing his hand and looking up at him in awe as he preached. His parents tried in vain to drag him back to his seat but a few minutes later the little boy would be back on the bimah.

One could write a whole chapter on 'Attending a Conference with Rabbi David Goldberg;' when sitting next to him during some speeches, hearing David grinding his teeth was an understatement. Again - this should not be construed as lack of respect. His keen mind would pick up on some point that was not quite 100% accurate and I could hear him muttering words of misery. I will never forget attending a conference when suddenly he grabbed the papers on my lap and scribbled 'Shall we slope off to the Fellini Retrospective down the road?' The fact is that HIS sermons, like those of John Rayner, were, more often than not, masterpieces. One that has stayed in my memory for decades opened with his description of struggling with repairing his daughter Emily's stereo system. This was a thousand light years away from the week's parashah but David would deftly weave the endearing story of caring for a young daughter into a commentary on that section of Tanakh.

David Goldberg wrote five books: 'The Jewish People; their history and their religion' (with Rabbi John Rayner; 1992) 'The Divided Self: Israel and the Jewish psyche today;' 2006; 'To the Promised Land: a history of Zionist Thought;' 2009; 'This is not the way: Jews, Judaism and the State of Israel;' 2012 and 'The Story of the Jews;' 2014.

In an interview in The Church Times in August, 2012, following the publication of 'This is not the way,' David observed that he had wanted to entitle it 'Reflections of a self-hating Jew' but his good friend Max Hastings admonished him with 'David, the public doesn't do irony.' In the same interview he notes that he borrowed from 'fellow iconoclast Bishop Richard Holloway' the notion of being a 'devout agnostic.'
Reviewing the book in The Jewish Chronicle in April 2012 Lawrence Joffe observed that he yearned for a new aspiration 'beyond that of Conservative, Progressive and Orthodox - that of the cultural Jew' but wrote compassionately about 'my people, stubborn, stiff-necked, disputatious, energetic, adaptable, resilient and enormously talented,' adding 'Goldberg excels in splicing together scholarly observations with surprising humour and reviving neglected Jewish ethical values by holding a Passover for the Palestinians - something even Elie Wiesel should approve of, he guesses.'

Joffe notes that David Goldberg responds to Arnold Toynbee's assessment of Judaism as a fossilised religion that it will 'add its own distinctive contribution to improving the world for centuries to come.'

Yet to me David Goldberg was Jewish to the core of his being; as successive Israeli governments created rifts amongst sections of the Jewish community and of other faiths, he nevertheless vehemently rejected the policy of 'BDS' - Boycott, Divestment and Sanctions against Israel. Despite his relentless traducing, from pen and pulpit, of what he described as post - Holocaust 'perpetual Jewish victimhood' and 'Israel right or wrong' syndromes he would have liked to have been remembered as a steadfast cultural and spiritual adherent to the ancient faith. He once shared an anecdote about the film director Fred Zinnemann, with whom he had sparred about forgiving Germany for the Shoah. David could not understand anyone forgiving the atrocities of the Third Reich or driving a German car…

No American in London can ever forget the magnificent Shabbat service David hastily devised after 9/11, filled with American anthems replacing traditional Hebrew hymns; he had a deep affection for his American
congregants and on that Saturday I have never seen him so moved… I remember with fondness his honeg in which he recounted the story of early Zionist pioneer Ahad Ha'am, who came to Britain to market Wissotzky Tea but found Anglo-Jewry possessing no passion for a Jewish homeland. Whether Ha'am actually said this or not David got great pleasure out of the notion that he described Anglo-Jewry as 'one big walking graveyard.'

David's favourite quote, which I think sums him up for posterity, comes from Theodor Herzl: 'Things never work out as well as we hope or as badly as we fear.'

I always thought of David as lean and fit with a penchant for hill-walking; he quit playing squash after the sudden death of the actor Leonard Rossiter at the age of 57. Despite a kidney transplant in his 70s David stayed active but ill health returned.

He leaves behind his beloved wife Carole, son Rupert and daughter Emily, grandson Oscar, brother Jonathan and sister Sandra Levi.
**********************************
Carol Gould is the author of 'Don't Tread on me -- anti-Americanism Abroad' and 'Spitfire Girls'and is a BBC political commentator.