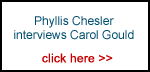 We hope that you'll feel our website is worthy enough to contribute a few pounds to the bandwidth bills.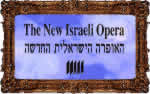 Last uploaded : Monday 6th May 2019 at 17:47
Contributed by : Carol Gould
I will be writing my own tribute to Rabbi David Goldberg but in the meantime here is an excerpt and link to an eloquent article about him in the Liberal Judaism newsletter..
***************
1 May 2019

The Jewish community has come together in mourning for Liberal Judaism vice president Rabbi Dr David J Goldberg OBE, who died today.

Liberal Judaism's senior rabbi, Rabbi Danny Rich, said: "I've been seeing David regularly for the past few weeks. He faced his death with the utmost integrity and no self-pity. He loved those around him, especially his wife Carole."

Details of a memorial service will be released in due course.

David will always be synonymous with The Liberal Jewish Synagogue (LJS), Liberal Judaism's founding and largest community, where he held positions from 1968 right up until his death and spent all but three years of his rabbinic career.

It was while studying for the rabbinate at Leo Baeck College, that David became the LJS's student rabbi before going onto become its associate rabbi, senior rabbi and finally rabbi emeritus.

Writing about his original decision to join the LJS, one of three job offers at the time, he said: "Its senior rabbi was John Rayner and his associate rabbi, David Goldstein. They were of a different academic calibre to all the other rabbis I had met, both reputable scholars and exuding an integrity and sense of vocation that inspired me. I felt it would be a privilege to learn from them. Thus began a relationship with the synagogue that lasted, save for a brief period elsewhere, for all of my working life. And John Rayner was to become my mentor, guide, closest colleague and dearest friend..."

Read more...
s://www.liberaljudaism.org/2019/05/a-tribute-to-rabbi-dr-david-j-goldberg-zl/ .