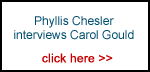 We hope that you'll feel our website is worthy enough to contribute a few pounds to the bandwidth bills.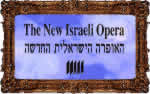 Last uploaded : Monday 18th Feb 2019 at 15:35
Contributed by : Carol Gould
Please scroll down to 'Guest Editorials' to read Professor Antony Polonsky's report on the conference.

*****************
My reflections - by Carol Gould

London

February 2019

Poland and Hungary: Jewish Realities Compared
A one-day conference at the Polish Embassy UK to launch 'Studies in Polish Jewry: Polin 31'
a volume in a series from the Institute for Polish-Jewish Studies edited by Francois Guesnet, Howard Lupovich and Antony Polonsky
***************************************

It has been a painful task compiling the copious notes I took attending the 29 January 2019 One-Day Conference at the Polish Embassy UK, 'Poland and Hungary: Jewish Realities Compared.' The day was dedicated to the launch of the new volume 'Studies in Polish Jewry: Polin 31.'

A prodigious roster of narratives was delivered by a vast array of distinguished speakers but I could not help picking up the 'cloud of sadness' that enveloped delegates who were Shoah survivors or refugees from wartime Europe.

The morning sessions, co-chaired by Antony Polonsky, Professor Emeritus, Brandeis University and Francois Guesnet of University College, London, addressed the comparative experiences of Hungarian and Polish Jews before the rise of fascism in Hungary and of Naziism in Germany and in the countries eventually Nazi-occupied.

The conference opened with an overview by Professor Howard Lupovitch, Wayne State University, in which he explained that the Polish statesman Jozef Pidsulski, First marshal of Poland and de facto leader of the 1918 Second Republic, wanted the country to be inclusive - a 'home of nations.' His principal opponents in the National Democratic party wanted Poland to be an exclusively Catholic enclave. (As a matter of interest Marshal Pidsulski's daughter Jadwiga was a pilot during World War II for the British Air Transport Auxiliary and helped me with my research for my book 'Spitfire Girls.' ) It is notable that the concept of a '100% Catholic' Poland has come full circle in 2019 with the rise of the far-Right..

One theme that resonated with me was explored by Victor Karady, Central European University, Budapest: with the rise of pre-World War II fascism many Jews were told 'You are not Hungarian.' I was given the microphone and pointed out that as recently as the 1970s girls who had migrated from Catholic schools to my high school in Philadelphia, and whose parents had emigrated to the USA from Poland, Hungary, Ukraine and (the then) Czechoslovakia had berated the Jewish girls about 'who is a real American.' They insisted Jewish Americans were not American, but Jews. I am not sure Dr Karady grasped the import of what I was saying -- he was somewhat dismissive and I could detect even a touch of annoyance in his voice - but I am glad to have been given the opportunity to illustrate the perpetuation of anti-Semitic tropes in the contemporary world. Needless to say anti-Semitism is a rising problem in Europe, the UK and my native USA now in 2019.

Another aspect of the morning sessions was the youth of some of the speakers. As I was sitting near some elderly survivors I could literally see and feel their tension. This came to a head with the talk by Tim Cole, University of Bristol, 'Warsaw and Budapest - the scale of comparison. ' At the height of fascist and Nazi terror there were 2,639 ghettoes across Europe incarcerating the Jewish population pre-deportation to death or slave labour camps. I could feel an explosion about to erupt when a survivor took Dr Cole to task. I had already been thinking ; 'Oh, Lord, these are the remnants of Jewish life who were actually THERE - I suspect his well-meaning but clinical report will be disturbing to them.'

Indeed, a survivor took the microphone and said the Germans were never seen in ghettoes - in Hungary the worst deeds were done by Hungarians -- Germans were seen only when Jewish deportees arrived at the camps. (This is a topic of enormous controversy right now as Poland has withdrawn from a 2019 conference in Israel because an Israeli government minister has lambasted Poland for trying to erase any Polish complicity in historic and wartime anti-Semitism.)

Dr Karady did point out that in 1895 the Jews were protected by the Austro-Hungarian Empire and that the Unitarian church was friendly but the Catholic church 'reactionary.' (Lest we forget that here in England the Catholic church was not welcoming to the Jews, and with royal assent after the terrible Norwich Blood Libels and York massacres were expelled in 1290 until being re-admitted in the seventeenth century.) Dr Karady explained that the fascist Hungarian government tried to deny the existence of anti-Semitism from 1938 to 1945. By the end of the war 565,000 Hungarian Jews had perished. Poland's Jewish population had been 3 million pre-war but 90% annihilated in the Holocaust.

Dr Anna Manchin of University of Toronto provided a comprehensive overview of museums to commemorate lost Jewish heritage in Poland and Hungary including a memorial to the children killed in the Shoah. She mentioned the 'House of Terror Museum' which provides the uncomfortable fact that the head of the Communist secret police in Hungary was Jewish. I found it interesting that 90% of modern Hungarian Jews are non-observant whilst in other European countries orthodoxy still dominates.

Because audience members felt there ought to be more survivor testimony in such symposia delegates received this email from the Institute for Polish-Jewish Studies after the event: (my review continues after this section)
*********************************
Institute of Polish-Jewish Studies and the UCL Institute of Jewish Studies:
Dear Participant in the conference 'Poland and Hungary: Jewish Realities Compared'
We very much hope you enjoyed Tuesday's conference comparing the trajectory of Jewish life in Poland and Hungary, generously hosted by the Embassy of the Republic of Poland, and organized on the occasion of the launch of volume 31 of Polin. Studies in Polish Jewry by the Institute for Polish-Jewish Studies (IPJS).
As convenors, we owe our thanks to the sponsors of the event, among them the Polish Cultural Institute in London, the Embassy of the Republic of Poland, and the UCL European Institute, for their financial and logistical support, as well as to the speakers.
From an exchange between Tim Cole (University of Bristol) and Agnes Kaposi, a member of the audience, about the realities of Jewish ghettos in Hungary during the Second World War arose the idea of a separate event: How may personal recollections of a survivor such as Ms Kaposi and the research efforts of a contemporary historian influence each other? We are delighted to let you know that both have agreed to such a public conversation. Everyone who is on the IPJS mailing list will be notified when and where this event is going to take place.
Recent legislation on privacy requires to seek explicit consent from you to notify you, so we encourage you to sign up to the mailing list by following this link, and be among the first to know about this new event:
**********************************

I must admit the rest of the day's lectures made me feel more and more shaken by the realities of the destruction of European Jewry. I was born in the United States, as were my parents, and it was what they saw as an indifference to the plight not just of our fellow Jews but of Britain and occupied Europe that galvanised my late mother, Kay Karash and aunt Elisabeth Karash, to join the US Women's Army Corps. No matter how much I study the history of anti-Semitism and of the Holocaust I never cease to be shocked to the core of my being by the narratives that continue to be revealed.

The afternoon sessions were less well-attended but focussed on the searingly tragic annihilation of Jewish creative life in Poland and Hungary.

Dr Mary Gluck of Brown University, USA described the daring -- often considered scandalous - pre-war Yiddish theatre of Budapest, celebrated by intellectuals. Hungarian nationalists saw this as subversive but the Orpheum Music Hall and Restaurant was attended by royalty, the gentry and aristocracy - often in disguise -- and they enjoyed the irreverent entertainment - 'the liberation of modernity ' - over food and drink. The Jewish artists and managers 'felt Hungarian' - few could have foreseen the near-annihilation of their people.

Presented by Beth Holmgren of Duke University, USA, her vast collection of photographs of Polish-Jewish theatrical, musical and film companies was all the more poignant as these performers, writers and film-makers were systematically wiped out in the Warsaw Ghetto and in death camps.

Barry Cohen, author of 'Opening the Drawer,' a book about Poles who are discovering their Jewish ancestry, discussed his extensive research in Poland in recent years; the seventy-five people he interviewed had been baptised. In his extensive research he learned about a Jewish man who had been liberated from Sachsenhausen camp but rescued by the Communist underground; he became a commissar and rose to high rank in the party. ( I have bought Barry Cohen's book and am just sorry that his photographer, Witold Krassowski, was so aloof at lunch and walked away from me mid-sentence - perhaps a language barrier. I was also disappointed that he left the building after showing a few of his photographs, but he did say, 'Don't ask for smiles..' ) In any event the book is compulsive reading. Imagine being raised Catholic, raising your children Catholic but discovering that you are halachically (by Jewish law) Jewish late in life, hearing this from your mother or grandmother on her deathbed… In his travels compiling the book he learned that despite active Reform and Orthodox movements it was very hard for young Jewish men and women to find a potential spouse; they often had to look abroad.

Barry Cohen emphasised that anti-Jewish violence did not end with the Shoah, his reference of course being the 1946 Kielce riots in Poland. The bulk of the remnant of Polish Jews, he said, left the country in 1946 and into the 1950s and by 1968 13-15,000 had left after an 'anti-Zionist movement' took hold. He estimated that in 1968 only 5,000 Poles identified as Jews but the figure was most likely higher as many were undocumented, hid their heritage and married non-Jews. In recent years he spoke to the aforementioned Francois Guesnet and Professor Antony Polonsky about the 'new Poland' and visited his mother's shtetl (village.) He speaks Polish and had always been curious about the modern country, where he felt a sense of Jewish tragedy -- the loss of a Jewish world. The Holocaust generation was traumatised, those who survived, as he put it, 'terrified of staying Jewish' and the 'Children of Polish Holocaust Association' are almost all Catholic. The had been raised Catholic because of the fear their survivor parents had harboured but in post-Communist society the younger generation felt more relaxed about 'being Jewish.' The 'Jewish Football Club,' he noted, would have been unheard-of twenty years ago, though some players are not Jewish.

What struck me most in Mr Cohen's talk was the news that Bialystok, birthplace of my maternal grandparents and once a centre of Jewish life, is now the hub of the Polish Right. A woman from Bialystok he had interviewed was afraid to allow him to include her profile in his book. He explained that 11th November, Polish Independence Day, has been ideologically hijacked by the far-right who seek a 'one-religion' nation. He told us that Poland's Jewish community has made a joint statement condemning the atmosphere of violence and tension that may have led to the 14 January 2019 assassination of Gdansk mayor Pawel Adamowicz. In conclusion Barry Cohen said this small community is worried about the direction in which the country is going and wonder if there is a future for its Jews.

Considering that British Jews - living in one of the most tolerant societies in Europe - are dubious about the future of Anglo-Jewry, we are not living in tranquil times.

Carol Gould

To donate to the Institute for Polish-Jewish Studies go to:

http://polishjewishstudies.co.uk/support/

US-born Carol Gould is the author of 'Spitfire Girls' and 'Don't Tread on me -- anti-Americanism Abroad' and is a broadcaster and journalist in the UK.