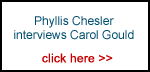 We hope that you'll feel our website is worthy enough to contribute a few pounds to the bandwidth bills.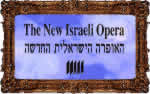 Last uploaded : Wednesday 20th Jun 2018 at 13:32
Contributed by : Carol Gould
The Sandford St Martin Trust 40th Anniversary Awards for Religious Broadcasting -
Lambeth Palace,
London June 7, 2018
******************

It is always a marvel in this secular nation of Great Britain to discover at the annual Sandford St Martin Awards for Religious Broadcasting the vast array of programmes produced throughout the year. What a cornucopia of productions was on show in the magnificent surroundings of Lambeth Palace.

There were thirty nominations in radio and television, along with a special award presented by Gemma Hunt for 'Blue Peter,' on air on the BBC for sixty years. Gemma reminded us that this was for many years the only children's programme to present a full Nativity and manger scene at Chrstmas. The Trustees' Award was presented by Mark Damazer to Neil MacGregor, known to audiences for 'Living with the Gods.'

BBC correspondent Caroline Wyatt presented the Radio Award - for which there were one-hundred entries! - to BBC Radio Five Live with Emma Barnett's special, 'Stanbrook Abbey.' To everyone's amusement we were told one of the nuns who featured in the live programme - the first ever from a working convent and which took months to negotiate - handed Emma tips for the Grand National. According to producer Jim Taylor, who made a point of stating that he is a man of faith, the assemblage of nuns loves football, chocolate and horse racing. The lively discussion included thoughts on faith, life, men, the contents of their kitchen cupboards and their lives before and after their calling. Members of the listening audience texted questions including one asking if 'the habit is itchy.' The Sandford St Martin judges called the project 'an ambitious and superb example of live radio featuring all the intimacy and unpredictability this medium has to offer.'

The TV and Radio Times Readers' Awards winner as well as the winner in the Television category was the hard-hitting series 'Broken' (LA Productions for BBC One,) Jimmy McGovern's drama about a troubled Catholic priest, Father Michael - played by Sean Bean - trying his best to serve his community but struggling with his own personal tragedies and with his ethical responsibilities. When confronted with a parishioner who has not reported her mother's death because she so desperately needs the pension money, he is tormented by the ghastly prospect of her criminality.

The final episode of the series is aptly described by David Butcher of Radio Times : 'couldn't have been a better advertisement for the priesthood if it had come with a blessing from Pope Francis himself.' Butcher adds 'Broken is the most radical dram of the year so far. Why? Because it offers something you hardly ever see outside of Easter week - a story that's as religious as a stained glass window…McGovern clearly respects religion …because he sees it bringing a moral yardstick .. religion holds us to account the way it offers ideals, however tarnished, and solace in rough times.'

The Sandford St Martin Trust writes: 'This was a searingly affective programme which has haunted both critics and audiences. One network commissioner confided to us that she wishes it had come across her desk first and she had commissioned it.'

The winner in the Children's category was 'Screwball,' whose award was presented by Floella Benjamin, former host of 'Playskool.' She reminded the audience that she had once encountered a woman in foster care who had been abused by two brothers but had then been comforted by being asked by Floella , 'You alright?' She stressed the importance of knowing someone loved and cared about her.

'Screwball' is a comedy drama from TrueTube about a mixed-race couple struggling through their first sexual encounter and the trials and tribulations facing young people in the early 21st century. The Sandford St Martin Trust writes: 'Ryan and Natalie are two sympathetic young people … ' with a shiny trumpet and too many cats. True Tube is an multi-award-winning website that provides short films, lesson plans and assembly scripts to complement RE, PSHE and Citizenship at Key Stages 3 and 4 in schools.'

Interview of the Year, presented by the BBC's veteran broadcaster Edward Stourton, went to 'Heart and Soul : Good Without God,' (BBC Radio Production North for BBC World Service) about Tony and Bart Campolo, well-known father-and-son American evangelical pastors. They had spent decades devoted to the poor and marginalised and had built up a thriving inner-city ministry - described in the Trust's literature as 'heroic work for Christ.'

This noble project came crashing down around them when Bart suffered horrific injuries in a bicycle accident. This calamity and the ensuing long recuperation caused Bart to doubt his faith and after much physical, spiritual and emotional agony felt he could no longer call himself a Christian. In the interview Tony tells the BBC's Jane Little about his own pain in losing a son to 'no faith;' Bart recounts his new project to create a 'religion for unbelievers' - a movement that helps some accept that they can be 'good without God.'

Other worthy nominees and runners-up included 'My Life: 'New Boys in Town' (Drummer TV for CBBC: ) Twelve-year-old refugee Adel left his home in war-torn Syria in 2015 for the UK. He is on a mission with his best friend Elijah to help welcome new refugees who are struggling to settle and learn a new language in his adopted home town of Bristol.

Another runner-up in the Interview section was 'Ramadan: in conversation with Babar Ahmed' (CTVC for www.thingsunseen.co.uk) about his eight years in UK prisons fighting extradition to the US on terrorism charges. Eventually he was incarcerated in solitary confinement in the United States, talking to reporter Mark Dowd about trying to observe Ramadan in the most trying of circumstances.

The runner-up in the Television category was 'Isis: the origins of violence' ( Blakeway Productions for Channel 4) in which historian Tom Holland goes back 1,400 years to search for the origins of modern-day extremism in the name of an Islam so many followers of the faith do not accept. The Sandford St Martin Trust writes: ' This courageous programme explores questions left unspoken in large parts of the media and .. breaks all the rules of TV presentation when Tom retches at the sight of an Isis atrocity. '

Radio Runner-up was 'Hardeep's Sunday Lunch : Inverness' (BBC Radio Religion and Ethics for Radio 4)

The Trust writes:

'Hardeep Singh Kohli is in his native Scotland to cook lunch for Inverness-based friends Colin Campbell and Rona Tynan. Colin has lived with primary progressive multiple sclerosis since his 30s and at the age of 56 made the decision to end his life at a Swiss Clinic rather than face an unbearable, lonely decline. Hearing of his plight, fellow MS patient Rona Tynan felt compelled to get in touch with him. A former London Met police officer, Rona has lived with MS for 12 years and was distressed to learn that Colin, who is more able than she, wanted to end his life. At the point when Hardeep turned up at Rona's door to make the pair of them a haggis curry, Colin had an appointment for the Swiss Clinic in his diary…'

The awards are always a feast of high-quality film excerpts and the guest list includes a wide range of religious and secular professionals and friends. This year I was pleased to be able to have a long conversation with David Shreeve, Environmental Adviser to the Archbishops' Council of the Church Of England. He is also a founder of the Conservation Foundation with David Bellamy and on their website writes 'Whether it's growing and monitoring a disease-resistant tree sapling, dropping off old tools to help a local group start a kitchen garden, or learning how to look after your churchyard's trees, your time can make a big difference to where you live.'

On the www.Churchcare.co.uk website he writes:

'What have St James's, Piccadilly; Holy Trinity, Barrow upon Soar; St Mary the Virgin, Saffron Waldon and All Saints, West Alvington along with 70 churches in the Chichester diocese and hundreds of others around the country in common? They are all on B-Lines and they can all play a part in a nationwide project which is creating vital transport routes for bees, butterflies and other pollinators.' David is doing worthy work to save our environment in urban and rural communities.

*******************

This year's awards were hosted by the Rt Rev Jan McFarlane; she urged the audience to consider supporting the Sandford St Martin Trust. To do so please email admin@sandfordawards.org.uk or write:

Sandford St Martin Trust
Room 202 Church House
Great Smith Street
London SW1P 3AZ
Tel 0207 898 1796

*********************

Finally, my own editorial contribution:

The Anglo-Jewish community is tiny -- 266,000 at last count nationwide -- but considering the high profile this year of issues about 'institutional anti-Semitism' and boycotts of Israeli goods most particularly within some Labour Party factions I would have hoped a film or radio programme might have emerged from this painful controversy.

There are many aspects of Jewish religious life that are a celebration of an ancient faith and I lament the absence of content on this score at this year's awards. The 2015 winner in the newly-established Children's category, 'Children of the Holocaust' from Fettle Animation, was an inspiring work. Shoah survivor Trude Silman was in attendance at Lambeth Palace for the event.

http://www.skwigly.co.uk/fettle-animation-wins-first-ever-sandford-st-martins-childrens-award/

Hopefully film-makers and radio programme-makers will develop productions highlighting the wide spectrum of Jewish life, leading to projects worthy of future Sandford St Martin Trust Awards consideration.

carolbethgould@gmail.com

******

Carol Gould is an American broadcaster, print journalist and author based in London; she has written for the Telegraph, Guardian and Jewish Chronicle and has appeared on BBC, Sky News and LBC programmes as well as contributing to live debates on Islam Channel, al Alam, al Kawthar and Press TV. She is the author of 'Don't Tread on me - anti-Americanism Abroad' and 'Spitfire Girls.'

Religious broadcasting : an editorial in the Jewish Chronicle, June 2015:

s://www.thejc.com/comment/comment/religious-broadcasting-the-wave-of-creativity-that-is-defying-secularism-1.66997 .