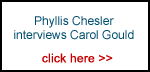 We hope that you'll feel our website is worthy enough to contribute a few pounds to the bandwidth bills.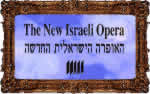 Last uploaded : Tuesday 10th Apr 2018 at 13:12
Contributed by : Carol Gould
CLIFTON ROAD W9

Around the 'other corner' of Northwick Terrace on the north side is Clifton Road, a small shopping precinct. When I first moved to the neighbourhood in 1977 there was a vivid variety of characters running the establishments in that street. Amongst these was Mr Vandersluis, a burly, tall fishmonger with an enormous handlebar moustache. He was always very pleasant to the customers. In 2017 the shop is now a florist but you can still see the tiles on the walls decorated with images of fish. When he retired and the flower shop did some renovations it took well over a year for the smell of fish to leave the premises. Mr Vandersluis was a native of the Netherlands and though not refugees his family had left the Jewish Dutch community several decades before to start a life here. Jane Keskar, who has lived in the house above the fishmonger - owned by the Church Commissioners who stipulated it must be a family house - with her husband Sharad for many years, writes: 'We know that the Vandersluis family (who were Dutch Jews) first opened their fishmongers in the late 19th Century. They lived in this flat above and his mother sat behind the counter in her little office taking the money.'

Not so pleasant was a highly-strung framer who seemed forever in a tizzy about something. He never, ever smiled and one had to walk on eggshells to get him to grasp how one wanted a picture framed. He always argued! I dreaded going in to his shop but it was convenient to have a facility like that so nearby; despite his being a male dragon we were sad when he retired.

Another character in Clifton Road was a tiny, frail lady with jet black hair who served customers at Parker Pharmacy. The shop was filled with every imaginable perfume, soap and item for the bathroom, largely due to her resourcefulness. She always had what you wanted, no matter how obscure or exotic! She was my idea of what Britain was meant to be: kind of nature with impeccable manners, graciousness and a long fuse when customers became impatient or abrasive. (A devout Catholic who made sure to remind customers to 'remember the Father,' she retired at a great age in the early 2000s. I always made a point of stopping to talk to her in the neighbourhood.) The pharmacist was a grumpy man but in those days I was supremely healthy and thankfully never needed his services. His wife, a jolly woman with a gargantuan personality, bosom to boot and the gift of gab, like the frail little shop assistant drew customers to their establishment ; she had her own section and till. Men came in to flirt with her …

In the 1970s Clifton Road was a typical local shopping precinct. At the corner with Maida Vale was an Express Dairy shop whose milk float came around to Northwick Close every day. Where Tesco is today we had a Cullens, whose speciality was freshly-barbecued chicken, and Superfoods - the latter offered every imaginable delicacy. It was one of the earliest gourmet delis in London. Where Caffe Nero is today we had an 'International' supermarket and across the street at the opposite corner was our bustling post office.

One day in the early 1980s I went in to post a pair of leather gloves from Liberty of London to my mother in Philadelphia. As I finished paying two men in balaclavas and combat gear stormed the post office and began to smash the postal clerks' windows with their sawn-off shotguns. I ran out and saw the parcel delivery man arriving. I told him to take cover and call the police. I ran across the street to hide in a front garden and heard loud bangs. My heart was pounding but thankfully I was informed later on that the bangs were not gunshots but the windows being smashed so the raiders could get hold of bags of money behind the counter. The men escaped in a getaway car but a few days later I received a letter from the Royal Mail telling me I had saved the life of the parcel delivery man, who might well have been shot by a trigger-happy robber had he entered the post office during the raid. At a beautiful ceremony hosted by the Metropolitan Police in central London I was given a printed commendation for bravery and £50. And guess what - to my astonishment my mother in the USA received the gloves a week later! This was a tribute to the aplomb of the postal clerks, who were back at work by the end of that dreadful week.

In the late 2000s the post office, which had always had a queue going out of the door, was closed down and replaced with a 'Baker & Spice' café. The exterior of the building was painted black and one night I was tempted to take a tub of white paint and put 'BRING BACK OUR POST OFFICE' on the wall but friends talked me out of it. It is now a bus ride to a post office…not nice for the elderly or disabled…

EDGWARE ROAD

Earlier on I mentioned Leith Air and in turn their proprietor at number 447, Stroma Leith, has reminded me of the lively prostitution enterprise across the street from their premises in the 1970s. The police used Leith Air Ltd to monitor the situation.

Alongside the ladies' premises was a respectable dental practice and a doctors' surgery. Unfortunately the GPs' receptionist was a dragon of Dickensian proportions. She was known in the neighbourhood as 'the Gestapo.' She really was a monstrous woman who triaged even the sickest people into going home and not being allowed to see a doctor. She hated giving me an appointment. My sister visited from her home in Italy, saw how ill I was and took me to Middlesex Hospital Casualty. (We call it the Emergency Room in the colonies.) I was diagnosed with trachaeitis, pharengitis and bronchitis and had broken ribs from coughing. When I recovered my neighbour Jill Lloyd, not a shrinking violet, went in to the surgery, stood up to the dragon, demanded my registration card back, and arranged to have me moved to Lisson Grove Health Centre. (There I met a very young, newly-qualified doctor, Neville Purssell - thirty-seven years later he is a senior NHS commissioner with whom I have worked as an expert patient at NHS HQ! Time zooms by.) The terrifying receptionist at Edgware Road practice eventually retired but the oddest thing is that she often sees me in the neighbourhood and greets me with 'Oh, Miss Gould! How nice to see you!'

Edgware Road W2 in the immediate vicinity of Northwick Close boasted an ironmonger, 'Sam's,' which had been there since the 1940s. Sam's dad had come from Hong Kong and the shop was originally a café. He then decided to convert it into a hardware store and it soon became an emporium with about a million little things on scores and scores of shelves. Stroma Leith's then - business partner Bill loved rummaging through their stock -- she called it his toy shop. Sam and David, the sons of the founder of the business, ran it for decades. If I could not find a wee household gadget you could be sure Sam and David would find it in their monumental pile. To this day I have never been able to find a tap swirl with a tiny shower attachment and miss having one since they closed down six years ago. (It is now a GUN shop.)

At the corner of Maida Avenue was a splendid Italian restaurant, Canaletto, but it became 'Hsing Chinese' in the 1980s. It was the last elegant 'white tablecloth' establishment in the area. In 2017 it is a Korean barbecue bistro with fiercely-enforced 'time slots' for dining…We still have nothing to match Canaletto.

Next door was A & G Martin-Stone, a wartime cobbler that became a prosperous, family-run shoe shop. They marvelled at my narrow feet, which they told me was a curiosity unique to American women. Why? I have never worked that one out but once every two years or so I had to travel to the US to find shoes with a 'quad A last.' I watched three generations of Martin-Stones run the shop; they made a fortune selling men's leather shoes to Nigerian visitors. I've no doubt they are enjoying a comfortable retirement. They were 'best of British' with their impeccable manners and kindness to me. In the same strip of Edgware Road was the Hero of Maida pub run by a gracious proprietor, Ray, and the Greasy Spoon café. These people were polite beyond imagining and I lament the deterioration in customer service in Britain in recent years…Moving along Edgware Road one will find R Agius, the oldest motorcycle shop in Britain. It thrives to this day.

Along Edgware Road was a large and wonderful supermarket, Markovich, which specialised in kosher food but also happily served the non-Jewish neighbourhood. It had been there for many decades and I loved their fresh salt beef sandwiches. (Salt beef is an Anglo-Jewish invention - like 'fishballs' we do not have this in the USA.) Again, these were gracious and welcoming shop proprietors who could never do enough for customers. I did have a giggle every December when people queued up for kosher Christmas turkeys. My mother had urged me to 'meet some Jewish people' and indeed one day I befriended a dear lady, Mrs Stern, who was shopping in Markovich but lived miles away in Barnet. She invited me to Friday night Shabbat dinner at her house. It was a disaster because I regaled the family with tales of visiting the shellfish market in Philadelphia, not realising my lack of knowledge of kashrut was offending them. When I said my mother and I could pick the most glorious lobster their faces went ashen. Needless to say I was never asked back…

I have many more stories to tell but thought I would end these chapters with an anecdote from October 2017. Having been through many months of chemotherapy I stopped to rest on the lovely stone seating area outside Clifton Court in Aberdeen Place, as I was too weak to walk the full distance from the Edgware Road bus stop. Dressed in my finery after an evening at the Press Ball raising funds for the Journalists' Charity, it was just before 1 AM and no sooner had I sat down than a woman appeared literally from nowhere and bellowed at me 'WHAT ARE YOU DOING THERE?' I explained that I had lived around the corner for forty years and needed a rest before going home. 'Do you need some sort of help?' she said, looking askance at me. I said 'No, but you are most welcome to sit on the bench in front of my flat in Northwick Close any time you wish.' She went into the building. The next day I told a friend about this, mentioning that the woman was not British. She said 'You should have asked her what she was doing here!' Not that I would have done that, but the whole episode personified the vast change in this culture since the days of dear Mr and Mrs Cockney Jack…

LONGTIME RESIDENTS OF NORTHWICK CLOSE

As I come to the end of this portion of my story it is worth noting that there are several families who have lived in Northwick Close and in surrounding roads for fifty years and more.

I shall never forget berating Nick Drummond, an art restorer, for parking his VW van in front of my flat when I first moved to the Close in 1977. He and his family had lived in St John's Wood Road for a long time before I arrived and also owned the flat and garages facing me. He was a gentleman and did not get into the sort of argument that would arise today… Nick and Delia Drummond became friends for life..

Frank Hunter, the Blooms and the Manulises have also lived in the mews for decades. The broadcasters Clive Roslin and Judith Chalmers lived in the mews for several years.

I have had many opportunities to move but I love the tranquillity, safety and neighbourliness of this mews, which I consider one of the most beautiful streets in the world.

Carol Gould

carolbethgould@gmail.com

******************
Carol Gould is a BBC and LBC broadcaster and author of 'Spitfire Girls' and 'Don't Tread on me - anti-Americanism Abroad.' She was Drama Commissioning Editor at Anglia TV for ITV/PBS for eleven years.