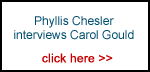 We hope that you'll feel our website is worthy enough to contribute a few pounds to the bandwidth bills.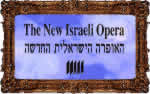 Last uploaded : Friday 30th Mar 2018 at 13:51
Contributed by : Carol Gould
MORE MEMORIES OF NORTHWICK CLOSE

One of the more colourful neighbours in the mews was Mr Fraser, who wore shorts all year 'round. He would go out on a freezing cold winter's day and seem impervious to the weather. He used to try to find any and every opportunity to chat but I rarely understood anything he was saying to me as he had an impossibly thick Glaswegian accent. (When 'Local Hero,' about a Scottish village, became an international film hit my mother asked me why it didn't have subtitles.) Sadly he had a stroke and it broke my heart to see this gregarious, friendly man reduced to a silent pile of bones in a wheelchair. His wife Helga was devoted to him and after he died she became a recluse.

One of our neighbours was a distinguished private physician who was known as 'doctor to the stars.' He lived in one of the early nineteenth century houses in Northwick Close. Sadly he had a drinking problem and every morning at the crack of dawn would drop his empty bottles into the giant metal paladins at my end of the mews. In a cul-de-sac noise is amplified. Needless to say one did not need an alarm clock as the loud bang of his bottles woke the entire mews. He was not a conversationalist and always glared at me when I said hello. However in August 1979 he stormed into my flat (I had my front door open) and stood in the middle of my living room berating me about my native country, the United States of America, for financing the assassination of the Earl Mountbatten. It was a hideous national tragedy for Britain and I had just watched the funeral cortege process along Waterloo Road outside my office at the housing charity, Shelter.

I argued with the good doctor that I personally had never wished harm upon the Earl Mountbatten but he just got angrier and said every American had blood on our hands as we 'fund NorAid.' He insisted we all had had a part in supporting IRA atrocities and I feared he would park himself in my living room for an indeterminate period of time. Having been brought up in a big city American household that never discussed 'the Troubles' in Northern Ireland I had no idea what he was talking about when he mentioned 'NorAid.' He shouted at me some more about 'you bloody Americans' but thankfully left after what seemed an eternity but I had to air my living room for several hours to rid it of his whiskey breath…

A happier moment came that same year when an unmarried neighbour in one of the Northwick Close houses who had been incredibly kind to me in my 'lean years' as a graduate student - often insisting I join her for dinner three times a week - came over to my flat and asked me how she could find a job like the one I had at Shelter. She was forty-nine and I suggested we sit down and look at the excellent job section in 'Time Out' magazine. I had secured my post at Shelter - with a Work Permit - through the publication. We found an advertisement for a medical receptionist at a private GP practice. The following week she gleefully told me she had got the job and that the GP was a 'dishy widower.' Ah-ha! My antennae immediately moved to 'Have I found her a husband, too?'

About six weeks later an imposing, white-haired gentleman rang my doorbell and said he was 'courting' my friend, his receptionist. He was taking her to a BBC Prom concert; she had told him I had a prodigious collection of classical albums and he wanted to know if he could borrow Mahler's Third Symphony. Of course I let him borrow it. The dinner invitations had stopped and I suspected a full-blown romance was unfolding. A few weeks after the Prom concert she appeared at my door, blushing and holding up her finger - there was a stunning engagement ring! They married the following year, she sold her house in Northwick Close and they moved to a little village near Bury St Edmunds, Suffolk. They lived out their lives in happiness … I like to think I was the matchmaker!

Amongst my most vivid memories of living in Cedric Chambers, Northwick Close from the 1970s was a day I had taken on holiday leave from Anglia Television, just to tidy the flat. My colleague had urged me to take a day off from time to time as I had accumulated masses of unused leave - I loved my job in network television so much that I never wanted to stay home! My parents in the USA could watch my programmes roll by in primetime on PBS 'Masterpiece Theatre' hosted by the legendary Alistair Cooke and 'Mystery!' hence my reluctance to 'go on hols.' One day I was at home and suddenly there was pounding on my front door. Outside was a small lorry and two fierce-looking men were standing outside glowering at me. One shouted 'Bailiff!' My heart pounded. He handed me the papers and it was an order from a building society to repossess a flat. Indeed it was my address. I pleaded with them that I was not a customer of that lender and that I was gainfully employed with no arrears. They finally allowed me to telephone the lender (the bailiffs did not have mobile 'phones with them although I must stress we were already using 'Motorola' cellphones by then at Anglia TV.)

The building society, thank God, was able to confirm to me that THE WRONG NUMBER OF CEDRIC CHAMBERS had been inserted into the bailiffs' papers - they were meant to repossess 11 Cedric, not mine, number 9! I had got to know the gentle, kind young lawyer who lived at number 11 and how sad it was that he worked such long hours but could no longer meet his financial obligations…The bailiffs were enormously apologetic to me but for months afterwards I kept thinking of what might have been had I been at work that day and they had either padlocked my door or entered and seized my worldly goods. In my long life I look back in 2017 and think of my spate of bad luck but this was one instance in which Providence smiled upon me..

In the early 1980s I had contemplated moving to larger premises and thought I might buy or rent something in the mock-Tudor block of flats, Clifton Court, in Maida Vale, with rear side flats in Northwick Terrace. The flats were enormous and I longed for a spacious kitchen and dining area, as I loved to cook.

One day I was taken by an estate agent to a flat in the Terrace side. To this day I do not understand what came over me but before he even opened the door, an overwhelming feeling of foreboding overtook me. I almost turned tail but let him escort me into the property. Every surface was covered in dust. To my shock there was a mug of coffee in the kitchen sink covered in mould. The flat had a strange ambience. He told me this was an estate sale so I assumed it had belonged to an elderly person. Its unpleasant atmosphere, however, left me cold and I could not wait to leave. I asked him why the family had not tidied up the flat but he said he did not know why. We left the building and as I was about to say goodbye to the realtor he said, 'The chap who lived there was killed in the Tenerife air disaster in 1979 when Pan Am and KLM aeroplanes collided. The flat hasn't been touched since that day.' It was a bone-chilling revelation. I could not blame his family for being unable to enter the flat. Tragic - I can still see that mouldy coffee mug in my mind's eye - his last cup…

Another unforgettable experience occurred in 1984 when after two years of trying ,as a single woman born in the USA, to secure a mortgage on my flat, I finally succeeded and decided to renovate the property. I gutted the place and engaged an electrician , Stanley Catherine, to rewire it. Cedric Chambers downstairs flats have an unusual feature: a four-foot crawl space under each room.

Stan went to work under my flat on the wiring. He emerged late in the afternoon of day one holding a faded, folded tabloid newspaper. He seemed shaken. He showed me the page on which it had been folded back - it was the horse racing card for that day in 1944. The name of a horse, 'Stan's the Man,' had been circled. We looked at each other with the same thought: the person who had gone out to place a bet possibly never returned. The date coincided with Luftwaffe rocket attacks in this area. Had he died? These crawl spaces were likely to have been used as temporary shelters during air raids. Had the owner of the newspaper gone out and then got caught in a German wartime raid? My electrician was shaken that the horse had his name. He asked me if he could take the paper home and frame that page - he thought his father, who had served in the war, would love to read the newspaper. In retrospect I wish I had asked him if I could keep a portion of the paper but think I did the right thing. It was a sobering experience for both of us and I have never forgotten how moved he was by the sight of the race horse's name..

My 1984 renovation included providing myself with central heating. The British Gas engineers were thrilled to be involved in my project as I was one of the very first customers in London for a 'Vaillant' sealed system. No tank was needed and the ancient 'Ascot' that had served this property since 1928 could at last be removed ! Although I had had a gas fire installed in the fireplace in my living room in 1978 - it provided tremendous heat - I wanted radiators in every room and a modern hot water supply - it was a tremendous moment for me to at long last have an American-style home. What made me laugh was the reaction of my neighbours ('Are you mad ?? The flue is over your front door!!') and the Freeholder. He exclaimed 'Leave it to a Yank to install central heating in a little flat like this! You only need an electric fire!' Within a year neighbour after neighbour and the Freeholder began installing Vaillant boilers like mine with the flue on the outside wall over the front door. I felt like a true pioneer..

Around the corner from Northwick Close in Aberdeen Place was a tailor's establishment run by Mr Gavson, a dour man who never smiled and seemed in a permanently melancholy state. When my father visited he came back and told me all about the various proprietors of shops nearby. He said Mr Gavson, who had a calendar in Hebrew on his wall, had lost family members in the Holocaust and told my father 'every Jew must always have a suitcase packed, ready to escape from the next rise of Naziism.' (Interesting that in the 1980s I saw Dr George Steiner in a debate with Chief Rabbi Jonathan Sacks, who said the same thing..)

Next to Mr Gavson was 'Coifffure de Dames,' a hair salon that had a listed frontage -- it had been in that spot since the 1920s. It seemed to cater to older and elderly ladies only; I once ventured inside but the women running the place glared at me and , to put it mildly, were supremely unfriendly to me. I made a quick getaway.

Across the street in Edgware Road was Ivan Curie, whose chemist shop is still there in 2017. My father came back to my flat to tell me that he had befriended Mr Curie, who, like Mr Gavson, had lost family in the Holocaust. I had noticed that he was missing several fingers and his story was of torture in a concentration camp. He was lucky to have made it to Britain and been able to set up this pharmacy. More recently, long since his retirement, Curie Chemist became the focus of a BBC undercover report that pharmacies along Edgware Road were selling massive black bags of drugs to Middle Eastern middle-men; our local chemist's licence was revoked by the NHS for several years but in 2017 he was back at work.

Next-door to Curie Chemist in 1977 was Leith Air Ltd., an aerial photography company that also provided locals with film development services. I loved photography and used their services every week for many years; it was run by Bill Leith, still a working pilot and aerial photographer (he also went up giant cranes with his cameras) who had been a World War 2 RAF cadet and Stroma Hamilton-Campbell, member of the British Women Pilots' Association. One day Bill asked me if I knew women had trained RAF aces. He said he would introduce me to some of these ladies. I was astonished. Immediately I thought 'TV series!' , went back to my office at Anglia TV and told my boss, John Rosenberg about this. I was taken to meet a host of larger-than-life, legendary airwomen including Lettice Curtis, Anna Leska Daab of the Polish Air Force, Maureen Popp and many others from around the world who had served in British Air Transport Auxiliary in World War II. Lettice ordered me to rake her large lawn and then let me interview her. She was abrasive and rather terrifying but I found out years later from Giles Whittell, author of 'Spitfire Women of WW2' that she harboured an intense dislike of Americans and felt we were 'one big, bad smell.'

Anglia optioned Bill's story and I developed a TV series treatment which I called 'Spitfire Girls.' Eventually in 1998 it became a hardback book published by Black Ace Books and then published in paperback by Random House in 2009. I do believe it was the force of destiny that I lived in Northwick Close in this fascinating locale and met pilots Bill and Stroma.

Beyond the neighbourhood I was puzzled from the day I arrived by the anti-Americanism I encountered from time to time and heard on radio and television. I could not fathom the fury of the 'Greenham Common Women' because I had a rather skewed idea of 'the special relationship.' To me the USA and Great Britain were fiercely allied in culture and military and defence issues. The anger of these ladies truly baffled me. Did they really want to become part of the Soviet Union or leave Britain exposed to attack from future enemies? Fast forward to 2017 when I joined a group visiting Parliament and made the blunder of mentioning my bemusement over the Greenham Common demonstrations of some thirty-five years before. Woe betide me! This group were all Greenham veterans and for the rest of the day were not too pleased to be with me….

to be continued...

************
Carol Gould is the author of 'Spitfire Girls' and 'Don't Tread on me -- anti-Americanism Abroad.' A native of Philadelphia, she was Drama Commissioning Editor at Anglia TV for ITV and in recent years has been a political commentator on BBC television and radio, Sky News and LBC.