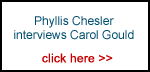 We hope that you'll feel our website is worthy enough to contribute a few pounds to the bandwidth bills.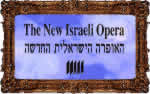 Last uploaded : Friday 2nd Mar 2018 at 14:00
Contributed by : Carol Gould


My Forty Years in Northwick Close London NW8
by Carol Gould

March 2018

To this day no-one believes it but I found my flat in Cedric Chambers, Northwick Close in St John's Wood, London via the Yellow Pages! I had come to great Britain in January 1976 to pursue a postgraduate degree in Theatre and Film studies with the American college, Temple University, with whom I had achieved my Honours Phi Beta Kappa BA degree. I had lived in a flat In Brompton Square, Knightsbridge, for eighteen months from January 1976. In mid-1977 the owner, Major Gilmore, had decided to leave his country seat and become a Londoner, and duly issued Notice to Quit to all of us in the building. To an American this meant I needed to skedaddle. My British neighbours thought it was absurd that I was panicking, telling me it would take months for the Major to 'get us out,' but my sixth sense told me it was unwise to hold on to the bitter end whilst trying to complete my advanced degree.

I had got used to having no central heating and freezing to death with just one 'electric fire' (when the building manager told me he would 'bring me a fire' I was scared out of my wits - after all, at home in Philadelphia we had central heating and air-conditioning coming in through vents in each room hence I could not imagine what a 'fire' was…) Now a Londoner I had to become accustomed to collecting shillings to pile into the metal meter that powered my fridge; it kept flooding my kitchen if I did not insert enough coins. In retrospect I wish I had taken the ancient Bakelite telephone with me when I moved but I suppose that would have been theft. One thing I did take with me was a tiny pair of gold earrings I had found in the back of an empty drawer in the large roll-top desk: they were wrapped in delicate red tissue paper with a small newspaper clipping about the death of an English officer in World War II….

Looking out at the beautiful Knightsbridge square that I had come to love so much over eighteen months I reluctantly sat down in my living room and opened the Yellow Pages. I saw 'Maida Vale Estates' and put my finger on it and rang. The woman who answered, Mrs Carpenter, wanted to know if I was a 'young lady of good repute.' I had no idea what she was talking about but said yes, I am of good repute. She instructed me to meet her that afternoon at 9 Cedric Chambers; Northwick Close NW8. When she told me the street was not far from Lord's Cricket Ground I was convinced I had to live there. This puts paid to the notion that Americans only know about football and baseball; I was well aware that Lord's was the home of English cricket..

From Knightsbridge I raced to Edgware Road and as soon as I turned the corner of Northwick Close I knew this was the street in which I would live for many years to come. There was a magnificent fig tree on the left as one entered the close, behind the rental office in 16 Northwick Close - enough to make me want to reside in the mews for life. Evidently it has been there for three-hundred years, dating back to the time when this was one giant 'wood' with a handful of landed gentry who brought back saplings and seeds from their foreign sojourns. Indeed Benjamin Franklin, who was ambassador in London of the American colonies from 1757 to 1775, brought seeds to Britain from Philadelphia and in turn took British seeds to the colonies.

As soon as Mrs Carpenter opened the door to the flat a thought flashed through my head : I love this little pied-a-terre - I might live out my life and die here. The carpets were so worn one could see the floorboards; the bathroom was ancient as was the 'kitchenette' - it consisted of a porcelain basin and a Belling oven with hot water coming from a decaying 'Ascot' gas boiler that went 'BOOM!' every time it ignited. The place was cold and damp and smelled of mildew. Ancient two-pin plugs in sockets that could just about handle the power for a lamp peppered the walls and each week an equally ancient man in a horse-drawn cart came to the mews shouting 'Junk? Junk? ' He wasn't exactly 'the iceman cometh' but I was told by neighbours that in past years he had indeed brought ice to the mews and to surrounding streets. For a sophisticated big city American this was akin to living on a 1930s movie set. A bare bulb hung from an electric cord in the middle of the living room ceiling but despite the borderline squalor of the place it was love at first sight.

On first meeting me Mrs Carpenter looked me up and down disapprovingly (I think she frowned upon jeans) and asked 'You ARE unaccompanied?' Again, like her question about being 'of good repute' I had no idea what she was talking about but said 'Oh, yes!' ( I did in fact have a boyfriend, the wonderful actor Barry Philips of the Steven Berkoff Theatre Company, who later became my husband but when we were dating he lived in his home and I lived in mine..) She then apologised for the fact that the Freeholder had increased the rent from (wait for it) £6 to £8 a week. I had been paying 150 'guineas' a month - about £160 - in Knightsbridge - I suppose the equivalent today of £2,000 a month - and swallowed hard when she said she regretted the rent would come to £32 a month. This was too good to be true: a self-contained flat with its own front door in a quiet cobbled mews for the princely sum of $57 USD a month.

Some of the features of the flat that I loved were the picture rails that ran the length and breadth of the living room. To this day I keep artefacts from my travels on them -- some of my more recent neighbours have got rid of the picture rails, and I cannot fathom why. I also loved the sink in the bedroom but dispensed with it in 1984 when I had a washing machine installed in its place. I was the first resident of Cedric Chambers to have such a luxury -- in those days most people used launderettes but in the 2000s they are no longer easy to find.

One evening in late October 1977 I decided to go out for a meal and discovered Akash Tandoori, a brand new South Asian family restaurant around the corner at 500 Edgware Road W2 . It was having its grand opening! This was my very first experience of food from Bangla Desh and to this day - March 2018 - forty-one years later - I still go there! The chef has white hair these days and one of the youngest generation is now waiting on table.

The flat in Cedric Chambers, Northwick Close had heavy, dark wood furniture including a small, narrow roll-top desk with a glass-fronted overhead cupboard. These pieces took up about 60% of the living room space but I managed. One day I was exploring the contents of a glory-hole cupboard in the living room and found a brown envelope with 1950s Gas Board ledgers inside. It must have belonged to a long-gone previous tenant, Margaret Stevenson, and she had neatly entered her monthly tariff payments. They were amounts like two shillings, the equivalent of a few cents! Considering the amounts we have to pay today it gives one a clear idea of how life has evolved over the decades…

I had a piano in my Knightsbridge flat and my then-beau Barry and his friend Andy Dempsey removed it in the dead of night in 1977; I still remember their scratching the communal wall but I was never pursued for this damage. The piano went to Andy's house in the country and is still there. Such is life. I moved out of the Brompton Square flat by end October and the only thing I still miss, forty years later, is my local grocery store, Harrods, and the Midnight Shop in Brompton Road with its huge supply of Polish goodies like Krakus jams, Sesame Snaps and gherkins.

Now ensconced in St John's Wood ( my corner is NW8/W9 and W2) I quickly discovered 'Cockney Jack,' whose convenience store was situated at the corner of Aberdeen Place and Lyons Place just beyond the corner of Northwick Terrace. Jack had one tooth and smelled to high heaven but he and his wife were so charming I had to learn to ignore this; they had an ancient cat who sat all day atop a pile of tins and stared at the customers. Mr and Mrs Cockney Jack seemed to have anything and everything one could ever want ; they introduced me to pease pudding, Tate and Lyle syrup and mushy peas.

Other foods to which I became accustomed were Hovis biscuits (I had to bring several packets to my mother every time I visited her in Philadelphia - she adored them ;) digestive biscuits; bread sauce; Scotch eggs; mince pies; Christmas pudding; Christmas cake; brandy butter; salt beef; fish balls; Middle Eastern and Indian food; rum baba; Tiramisu; crème caramel; crème brulee; saveloys; Jaffa cakes; Egg and chips; Egg and onion and Christmas crackers. (I was stopped at Heathrow airport on one occasions and taken to a secure area where sniffer dogs went wild over my suitcases. I had packed Christmas crackers to take to my American family and friends! The 'explosive' inside had caused the stir.) Likewise I tried to be gracious and good-natured when Britons denigrated 'ghastly American food' - I had to count to ten because my mother's and relatives' cooking was beyond wonderful as was the food at superb Italian, German, Chinese, kosher and traditional American restaurants and diners.

In 1977 I decided to register with a dentist and found one around the corner above the Asian bistro in Edgware Road. Young Mr Brocklehurst (I was suspicious that he wasn't 'Dr' as are all US dentists but let him look inside my mouth!) inspected my teeth and said 'You're American, aren't you?' I was astounded . He said 'Your teeth are perfect.' He explained to me that Americans were noted for excellent teeth. Perhaps we have too much fluoride in our water ? I had already noticed how much sugar my London circle put into tea and coffee. However in recent years in the 2000s I have noticed that young Britons have strong and beautiful teeth…

The land in the neighbourhood, known as the Cunningham/Northwick/Aberdeen Place locale, was primarily owned by the John Lyon /Harrow Schools. My rental lease indicated this, as did the lease of the property when I bought it in 1983. (John Lyon was a yeoman farmer born in 1511 who had acquired great wealth and endowed the legendary Harrow School. He lived in Harrow-on-the-Hill and also endowed local schools in central London. His vast wealth, now supplemented by rental income from his property empire, was also channelled into maintaining Edgware Road and Harrow Road. )

No sooner did I begin to settle in to my flat in Cedric Chambers in 1977 than I embarked on an effort to get to know my neighbours. Americans have never been perceived to be shy and retiring; even after forty-two years in the UK I still like to talk to total strangers and this helped me learn about the history of Northwick Close. My next door neighbour Josie was a retired nurse and told me that Cedric Chambers had been purpose-built in 1928 as a residence for nurses working around the corner at Maida Vale Hospital. (Later in this essay I will expand on the history of the hospital.) Eventually I discovered that most of our flats were occupied by elderly ladies. Phyllis Seymour OBE was a retired nurse who had received her honour for rescuing children with her bare hands from an orphanage in Lisson Grove during wartime bombing. I got to know her very well and visited her for tea every Sunday when I was in London; we shared a passion for opera and cats and I found her wisdom and political views stimulating. Phyllis was what in those days would be called a 'spinster' but had a deep and long-standing friendship with a Professor Cohen. She was great company well into her nineties. I received Lottery grants several years later to interview elderly locals on video and am glad Phyllis was one of those recorded for posterity.

Flora Pryce, who lived three doors from me in Cedric Chambers, loved talking to me because she knew I was studying theatre history and told me she had left nursing but was 'now in the theatre.' She was a charming, beautiful woman with impeccable manners (pretty much everyone had good manners in those days) and beautiful diction. She spoke the Queen's English. Evidently she 'retired to my country cottage in Swanage' from time to time. I had known her for many years when one evening I ventured into the ladies' lavatory at a West End theatre. Dear Flora was indeed 'in the theatre' but was actually the lavatory attendant. I left without talking to her and attempting to avoid eye contact but I know she saw me and was mortified. In the mews I never mentioned it to her but from then on she looked sad when I spoke to her and made every effort to walk away from me. It was something of a 'tale of the unexpected' and I felt so sorry that she seemed consumed with shame…

Marjorie Sussex lived two doors from me ; she was another elderly woman who spoke the Queen's English. Frail and painfully thin, she invited me in one day shortly after I had moved in in 1977 and showed me her scrapbook of photographs of her days as a showgirl. Her parents had been horrified by her choice of profession, she told me, but she loved touring the world and earning a decent living. There were pictures of her kicking up her heels in a dance troupe in Boston and in my hometown, Philadelphia, in the 1920s. She came back to the UK in the 1930s and trained as a nurse, hence her having lived in Cedric Chambers since 1936 and working at Maida Vale Hospital. Every day and night I could hear her coughing but this did not deter her from charging down the mews every day with her shopping trolley.

Anne Smith lived in a cold water flat above a garage opposite me. Every day when I came home from my MA research and later when I worked at Anglia Television she would telephone me as soon as I had shut my door to ask me to buy her a 'Wall's brick,' which was a chunk of vanilla ice cream. I would dutifully go to Cockney Jack's and she would lower a basket from her window with the money for the ice cream and I in turn would put her daily dose of cholesterol into the basket. Anne told me she loved eating bread and jam every day. I can't imagine what her blood profile and glucose reading must have looked like but I expect she never submitted to such a thing in that less-neurotic era than the one in which we live in the 2000s.. She always changed the subject when I asked her about her life and career ; I never learned anything about her despite talking to her most days of the week. Anne the Enigma was stout, to put it politely, from the glimpses I had of her through her window. I expected her to expire any day from heart failure through the years but she lived to eighty-eight. It took three men to bring her body down to take the dear departed woman to the funeral home…

Marjorie Moss was a recluse and occasionally let me visit her. She was also a retired nurse who had moved into Clifton Court in Northwick Terrace but eventually sold her property as the service charge was exorbitant . She moved back to Cedric Chambers in the 1980s. One day I knocked on her door and was alarmed that she did not answer. She was not answering her telephone. I rang the Freeholder, our landlord, who admitted he had no key to her flat. Eventually we called the police who decided to climb out of my back window and enter her flat from the rear. She had died . I felt so sad seeing the first of the 'old nurses' taken away…

to be continued...