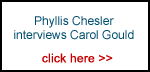 We hope that you'll feel our website is worthy enough to contribute a few pounds to the bandwidth bills.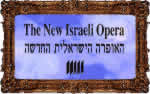 Last uploaded : Sunday 9th Jul 2017 at 11:33
Contributed by : Carol Gould
In July 2006 guns had been banned in Washington, DC by Mayor Anthony Williams. Masses of knife deaths and attacks ensued. I wrote this article in 2013; there have been numerous gun deaths in the USA but I still hold the belief that the vast majority of Americans are not filled with violent intentions...
***************************
London - 29 September 2013

On the weekend of July 8th 2006 the Prince of Wales represented Great Britain at the sombre commemorations of the 90th anniversary of the Battle of the Somme in which hundreds of thousands of young men lost their lives in one of the most costly military undertakings in modern history. Young men from countries around the globe had volunteered to fight, most with youthful enthusiasm and patriotic zeal, some with apprehension. 200,000 French, 420,000 British and 500,000 German troops fell in the Somme campaign.

That same weekend in 2006, Alan Senitt, a twenty-seven-year-old British voluntary worker who would, without doubt, have volunteered with passion for his country had a world conflict developed and who was destined for greatness, was murdered in cold blood in the Georgetown section of Washington, DC. His attackers were three young knife-wielding men and a woman, one of whom was fifteen. At the Somme there were, it is said, fifteen-year-olds who had lied about their true age in order to serve their country. Alan Senitt is reported to have died gallantly defending the honour of his female companion, who was being raped by the fifteen-year-old. His chivalry cost him his life; one of the attackers did not just rob the pair but found it necessary to slit Alan's throat.

His sparkling young life, highlighted by sterling work for a string of British charities, for Lord Janner and for Muslim-Jewish organisations was obliterated by a gang of young people who roam the streets of Washington -- and more recently Chicago --and terrorise its multiculturally rich population.

In the wake of the dreadful gun massacres at Virginia Tech, Aurora, Sandy Hook and now in Washington's Navy Yard and the passionate debates in the worldwide media about a ban on guns in the USA I am going to play devil's advocate. Had Alan had a gun he would have been able to shoot the assailants and save his life. Washington had been under a strict gun ban; after Alan and a well-known social care worker, Chris Cowdrey, were stabbed to death, along with many other innocent victims, the police department was compelled to declare a 'crime emergency.'

Before everyone writes to me to condemn my 'NRA' stance ( I am not, by any means, an NRA supporter and consider the ouster of two Colorado state senators in September 2013 for supporting stringent background checks on gun owners a disgrace) I wish to point out that I was living in Washington in 2006 and was equally terrified of being shot dead or stabbed. One of the youths had told his mother earlier in the day that he 'wanted to go out and cut someone.' Well, he cut down a sapling that would have grown into a mighty tree. Alan would have been alive today had he been able to stop their merciless rampage with one shot. There is no doubt in my mind that the young British lawyer David ap Rhys Price, stabbed to death by two youths on the eve of his wedding in Kensal Green, London in January 2006, might have had a chance had he been able to defend himself. It is notable that his murderers, caught when they used his Oyster travelcard, were reported to have shown no remorse in court.

Alright -- that ends my NRA-style rant. In July 2006 an early evening curfew was extended to 16-and-unders. Washington DC Mayor Anthony Williams made this statement: '"Too often, young people are becoming involved in violent crimes. This earlier curfew hour is necessary in order to protect them from becoming victims of crime or from becoming involved in crimes at night. Dozens of cities across the United States have similar curfews, ranging from Philadelphia and Denver to Santa Barbara and Cleveland. Curfews will keep our children safer, and encourage parents to take a stronger interest in the activities of their children and to take responsibility for their whereabouts."

In London we have an estimated one-hundred and seventy-one gangs and the death toll from knife crime is tragic. And yes, I agree that if guns were as easy to buy as they are in the United States there would continue to be a high homicide rate. What is my point? Notwithstanding the anti-gun campaign that has caused Piers Morgan, the CNN talk show host, to be the focus of a nationwide petition to have him deported back to Britain, I do not believe that Americans as a nation are 'gun crazy.' Every incident of mass gun murder has been perpetrated by young men with emotional disorders. Had they had knives they would have murdered many. The vast majority of gun-owning Americans are responsible citizens.

I knew Alan Sennitt from the reputation he had garnered at B'nai B'rith Youth, a worthy organisation that helps send youngsters of all backgrounds to Israel for hard work, tough outdoor pursuits and character-building summer camp. Alan was a hero to the BBYO participants who came into my office at Hillel House when I was Administrator for Machon.

The gang that killed Alan had no such outlet for whatever motivation drove them to wreck the life of the assaulted woman and to end the life of a British 'charity hero,' as he was described on the front page of the London 'Evening Standard' newspaper.

I attended the funeral of Alan Senitt in North London on July 14th 2006. The grief in the air was palpable. At funerals one expects the old and the ailing to be mourned by predominantly mature friends and family, but here were scores of youngsters sobbing and some unable to remain standing as the coffin of the twenty-seven year-old lay at rest in the packed chapel. The British Chief Rabbi, Sir Jonathan Sacks, lined up with the rest of us to shovel earth onto Alan's casket after it was lowered into the grave, and the line of mourners was formidable.

At the memorial service on Sunday evening, Lord Janner recounted the unbearably tragic story of a gift Alan had given him before he had departed for his secondment to Washington: a necktie which he was now wearing at this service. He also told the enormous gathering that Alan had sent him a baseball cap with 'Lord J' emblazoned on it, and that this gift had only just arrived with a note telling him 'all was OK in DC.'

One prays that the young soul of Alan Senitt can be at peace, and that in time the ugly waves of hate that seem to be engulfing the world once again can be turned into glimmers of hope by other young men and women as noble as he. One also prays that deranged young people receive the care necessary to stop them from engaging in mass-violence.
**************
Please visit:
http://www.iwill.org.uk/pledge/alan-senitt-trust/ .
**********************************
Carol Gould is a broadcaster and author of 'Don't Tread on me -- anti-Americanism Abroad' and 'Spitfire Girls.' She has appeared on BBC 'Any Questions?' and on many programmes on BBC, ITV, LBC Rdio and Sky News. She was Drama Commissioner at Anglia TV for eleven years.