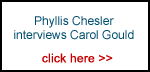 We hope that you'll feel our website is worthy enough to contribute a few pounds to the bandwidth bills.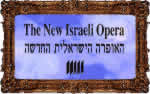 Last uploaded : Sunday 21st May 2017 at 13:39
Contributed by : Carol Gould

Theresa May and our 'affluent pensioners'
Carol Gould
London
21 May 2017

Will Hutton in The Guardian newspaper observes that British pensioners have been 'phenomenally privileged.' When I first came to this country 41 years ago I developed a circle of older friends and mentors. They're now in their 70s and 80s. One that died not long ago had begun to live off credit cards as he could not survive on our meagre state pension, which is one of the lowest in the developed world. Is anyone addressing the growing problem of seniors nearing bankruptcy? By the same token the girls with whom I attended high school and college in the USA, and who have worked all their lives like me, will get a decent amount of Social security and Medicare (I won't, because I paid in to the UK system.) None of my British senior circle is 'phenomenally privileged,' Will Hutton. And by the way, what about the mIllions of Britons who were conned into endowment mortgages (Friends Provident told its endowment customers their policies had failed but continues to sponsor test cricket and other events as I pointed out on 'BBC Any Questions?') Will the millions who because of illness or redundancy can't pay back the capital on their mortgages and will therefore LOSE their homes in their 60s get help with social care?

Christina Patterson on Sky News says Theresa May 'brave' to put a stop to elderly 'affluence.' This is how we show appreciation for The Grestest Generation? Our state pension is amongst the lowest in the developed world. We were in the EU for decades but European pensioners are generously rewarded. Were we? Had I paid in to the US system I'd have got $2,000 a month. The UK single person's pension isn't much more than sickness benefit!! This after one has contributed for 39 years. Yes, older people are sitting on valuable properties but try getting equity release if you're in your 60s. In any event, I do not begrudge older people their income; they worked bloody hard to bring Britain back from Rationing and hardship long after WW2 . God bless them. And by the way - in their older years my American parents were generously looked after by the federal government and by the Veterans' Administration.

This is the carer who inspired me this morning to post on Facebook after my appearance on Nick Ferrari's programme - her anguish was bone-chilling and I have never in a long time known Nick to be so shaken. This morning people responded to me with very little understanding of what millions are suffering under Tory cuts. Listen to this woman..

http://www.lbc.co.uk/radio/presenters/nick-ferrari/what-will-happen-to-me-mrs-may-call-from-carer/?cmpid=lbc.email.newsletter.19-05-17.-.crm&cmp=EMC-SAIL

Regarding Mrs May's proposal to vastly restrict the internet: there were 40,000 folks working in Quantico and other East Coast USA locations monitoring 'possible terrorist traffic' 24/7 but could they stop 9/11, FFS ? There was no Internet when 50 million died in Hitler's war or in the killing fields of Cambodia. Will you start arresting folks at Speakers' Corner, Mrs May? Thankfully I don't believe even Donald Trump could shut down the First Amendment in my native USA..

On BBC 'This Week' Andrew Neil asserted that the young are not galvanised by elections - in recent years only in the Scottish Referendum. Had I been his guest (he's never invited me on) I'd have pointed out that 84% of Sanders supporters in the 2016 primaries were 18 to 25.

Finally, It is astonishing that President Trump reportedly called James Comey a 'nutjob' to the Russians but the world heard and saw Hillary Clinton say in Ohio in March 2016, ''We are going to put a lot of coal miners and coal companies out of business and we're going to make it clear that we are not going to forgive those people.' She also called Trump supporters to the world's media 'a basket of deplorables.' Just an observation..