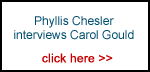 We hope that you'll feel our website is worthy enough to contribute a few pounds to the bandwidth bills.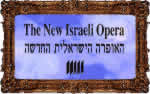 Last uploaded : Sunday 12th Feb 2017 at 13:50
Contributed by : Carol Gould
My ramblings (on Septuagesima Sunday)

by Carol Gould

London

There is so much transpiring around us here in Great Britain and in the world that I have decided to compile some thoughts whilst I am feeling reasonably lucid and devoid of 'chemo brain' inbetween cancer treatment cycles..

This morning on BBC News channel's newspaper review, guest journalist Shyama Pereira said that she was astonished that US president Donald Trump is due to speak in a large venue in Birmingham, England. She rightly pointed out that this is the centre of Asian - Indian and Pakistanti - and black British life and that he will get a harsh reception. It was pointed out that he is coming here to raise funds for British veterans and for our 'Poppy Appeal; ' she suggested that the Royal British Legion would likely not accept his money but then she said something I find OUTRAGEOUS. She said British soldiers go out to fight against leaders like Trump. I asked a British friend what she thought of this and she, like me, was astounded. The BBC anchor did not challenge this absurd notion. How on earth can anyone categorise Trump with toppled dictators like Caucescu, Saddam Hussein, Pol Pot, Mussolini and Hitler?

*********************
The BBC's Sunday morning programmes include 'The Big Questions' in which religious practice is discussed in the context of the world today. This morning a young Muslim man, AZAD Chaivala, was promoting polygamy. Nicky Campbell, the host, gave him long airtime to explain that men need more than one wife. He has four. His passion for enlisting other men was dramatised by the news of his websites, 'Polygamy.com' and 'Secondwife.com.' He emphasised that he had a huge following but when he said women did not have the right to multiple husbands I began to fume. I wanted to tell him to take his medieval practices and misogyny someplace else. He stressed the importance of the Koran in backing up polygamy. When I first came to Great Britain in 1976 such discussions would have been unthinkable. Am I being closed-minded? He made me so angry I worry that I am becoming a bigot. But polygamy in Britain? Words fail me.

*************
Everyone knows I thought Bernie Sanders was the best choice for President of the United States so I speak here as a 'liberal' commentator but : Democrats need to SHUT UP about Gen Flynn. Is anyone going to tell me that the Clintons or other top Democrats weren't going to events like this? When senior Democrats go to Bilderberg events might they not be shmoozing world leaders? ..Like Remoaners who just will not shut up about Brexit (it's called DEMOCRACY, folks) Democrats need to get some perspective. Yes, Hillary Clinton won the popular vote but the Democrats have had decades to dismantle the Electoral college - Americans are stuck with it.

s://www.youtube.com/watch?v=_CGh1b_tmj0&sns=fb .

*************************
Once again there is endless punditry on network TV about Trump heading for impeachment. No matter how much people loathe him can we all please take a deep breath and remember that 'high crimes and misdemeanors' have yet to occur?

On the February 11th edition of BBC 'Dateline London,' despite the wailings on evil America by Yasmin Alibhai Brown and Abdel Bari Atwan, a sensible panellist from Africa,Vincent Magombe, reminded everyone that had a Trump come to power in Africa heads would already have been rolling, citizens detained/murdered and the press simply shut down. He said Trump was a 'joke,' not a dictator; the third world admires the fact (in the context of 9th Circuit court admonition) 'in America you are blessed with the infrastructure of democracy.'
**********************
This was posted by BBC Chief International Correspondent Lyse Doucet today. Hamida Khuhro, who has passed away, lectured schoolchildren about Pakistan's 'diversity' but I've written to Lyse to remind her that Pakistan persecutes Christians, is Judenrein and that Daniel Pearl, Jew and admirer of Muslim culture, went there and was promptly seized and slaughtered..

s://tribune.com.pk/story/1185234/exploring-pakistan-history-lessons-hamida-khuhro/ .

**************
There was a fascinating story in the wee hours of 11th February on BBC World News presented by Kasia Madera . If you get BBC News Channel perhaps it will be repeated. New York was the birthplace of the electric tattooing machine. Women who have had breast cancer surgery often have pretty little flowers and words tattooed onto their scarred breast. Teddy Roosevelt, Lady Randolph Churchill and Dorothy Parker each had a tattoo! Even though tattooing is forbidden under halacha (Jewish law) I'm told - Israeli FB Friends please correct me if this is an urban legend - Israeli youngsters have had their survivor grandparents' concentration camp number tattooed onto an arm to remember them forever.

s://www.facebook.com/kasia.madera?fref=ts .

************************
Bafta members have a lot to moan about. It exists now for hugely lucrative private hirings of the building. One never sees Council members at screenings. On awards night 'non A List celebrity' members are seated upstairs at the dinner and prevented by bouncers from mingling with the 'stars.' Also being seated in the amphitheatre of the opera house..I witnessed this on several occasions and vowed never to go again. Note the last sentence of this Screen International article:

http://www.screendaily.com/5114908.article?utm_source=newsletter&utm_medium=email&utm_campaign=Newsletter82?item1=item#comments_form .