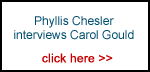 We hope that you'll feel our website is worthy enough to contribute a few pounds to the bandwidth bills.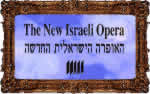 Last uploaded : Wednesday 19th Oct 2016 at 18:11
Contributed by : Carol Gould
London

Time for me to rant. A few weeks ago I saw 'War on Everyone,' one of the most violent, sadistic and cruel film stories I've ever seen at BAFTA. It gave such a distorted view of the USA and of human beings in general I am still having nasty flashbacks. Had I not been in the middle of the row I'd have left after 10 minutes. Despite gun crime and racial tensions I'm one of those Americans who still feels proud of my heritage, of the good the USA has done and of the kindness and warmth of the overwhelming majority of peaceful Americans, whatever their race or religion.

I thought 'Hell or High Water' was another hideously violent film about American gun violence. By the middle of the film I had lost track of how many dead bodies had accumulated..

Then last week came 'American Honey' in which a bunch of tattooed teen-urchins ' fuck' their way through 2 hours and 45 minutes of midwestern nastiness, violence and sex. Okay, I come from a middle class home in Philadelphia and perhaps never met such people but it upset me, as did the two aforementioned films. that this is what the moviegoing world thinks constitutes 'real America.' Then a friend pointed out to me that all three films are directed by Brits - David McKenzie (Hell or High Water) Andrea Arnold (American Honey) and John Michael McDonagh (War on Everyone) and that a lot of British funding -- BFI, Channel Four -- went into them. Do they really understand that a massive swathe of America is NOT cruel, filthy-mouthed, tattooed, violent and unbelievably sadistic? What possessed Universal to distribute 'American Honey' is beyond me but this whole experience has made me want to make a documentary series , 'What's great about America.'

...and for those who say Hollywood only casts Britons as villains : my emphatic reply is as follows: Doh? What about heroic/greatly loved Leslie Howard, Trevor Howard, Cary Grant, David Niven, Alec Guinness, James Mason, Cyril Cusack, Charles Dance, Jeremy Irons, Peter O'Toole, Richard Burton, ALL 007 heroes starting with Sean Connery, Hugh Grant, John Mills, John Gielgud, Ralph Richardson, Denis Quilley, Christian Bale, Laurence Olivier, Dudley Moore, Liam Neeson, Michael Caine, Rex Harrison, Robert Carlyle, John Cleese, Jack O'Connell, Ian McKellen, Ralph Fiennes, Tom Hiddleston, Benedict Cumberbatch, -- ALSO, Hollywood has often given plum roles to Britons, most notably Vivien Leigh as Scarlett O'Hara in 'Gone with the Wind' and the aforementioned Leslie Howard in the same film about the US Deep South...