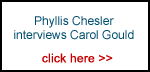 We hope that you'll feel our website is worthy enough to contribute a few pounds to the bandwidth bills.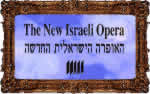 Last uploaded : Friday 26th Aug 2016 at 15:31
Contributed by : Carol Gould
London -

I only just came across Richard Johnsonís New York Post March 2016 article about Mark Rylance and the Israel boycott. He quotes several film industry professionals who cannot understand how Steven Spielberg could have employed an actor who has spent years denouncing Israel.

When BAFTA members were given a 'Bridge of Spies' screening last year I collared the screenwriter afterwards and asked him if Spielberg knew that Rylance was 'Mr Israel Boycott.' He said he suspected Steven knew nothing about this.

What planet do Americans live on? Here in the UK for years Rylance has been a pain in the ass to film festival, theatre and dance organisers because he and his friend Ken Loach traverse the country trying to stop anyone and anything remotely Israeli from working here. Rylance nearly succeeded in stopping the acclaimed Habimah Theatre from performing at the Globe in London.

Then Steven does a self-proclaimed Jew-hater ROALD DAHL film starring Rylance!! I will put my cards on the table and tell readers I was Script executive on 'Tales of the Unexpected' but had I known how much Dahl hated Jews I would have worked on another series instead. As it happens Sir John Woolf, Executive Producer of 'Tales' was shocked to the core of his being when it emerged that Dahl had these views.

It became widely known throughout the world over the years that Dahl was an enthusiastic ant-Semite. How did Spielberg not know this? I suppose this is an example of the 'Hollywood bubble' in which so many American Jews live. My book, 'Don't Tread on me -- anti-Americanism Abroad' is about anti-Americanism/anti-Semitism/Israel-hatred encountered by me over 37 years as an American expatriate. Spielberg needs to 'wake up and smell the coffee.' I am reminded of the late Harold 'I loathe Israel' Pinter being schmoozed and wined and dined in New York at a Pinter Festival only to denounce the Jewish/Zionist American Israel lobby the minute he was back in London.

Vanessa Redgrave was charm personified when she was on 'Larry King Live' in New York but upon her return to the UK she was back to her 'Free Palestine' endorsements; British Israel-haters always include 'the American Zionist lobby' in their rants - I would imagine Rylance is being paid megabucks for his New York theatre appearances attended by adoring Jewish fans. What gets me is Spielberg once -- ok, in 2006 -- telling Der Spiegel that he would die for Israel. But I guess he offered Rylance megabucks to appear in his films. What gets me even more is that the actor will use some of that money to support his many anti-Israel campaigns and organisations. Unbelievable..

see:

http://www.thejc.com/news/uk-news/54747/childrens-favourite-roald-dahl-proudly-antisemitic .