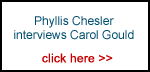 We hope that you'll feel our website is worthy enough to contribute a few pounds to the bandwidth bills.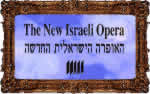 Last uploaded : Wednesday 4th May 2016 at 18:27
Contributed by : Carol Gould
London

Whatever anyone thinks of the EU discussion, an American friend and I who, like me, has lived here and in Europe for 40 years -- she Republican right, me Democrat left, have felt that the venom and abuse we received during President Obama's time in the UK last month -- even before he said of Brexit 'Britain will end up at the back of the queue' -- makes us reconsider continuing to live here. She and I have probably paid a million in taxes, VAT, council tax, private healthcare fees, charitable work and donations, buying consumer items and our property, employed and nurtured young British talent that has gone on to great things, but we will not tolerate the hatred that has spewed from the mouths of our neighbours and friends here. What an eye-opener..

As Paddy Ashdown pointed out on 'Question Time' during the Obama visit, 1.5 million young Americans died or were wounded in two world wars started by Europe as well as in other conflicts over the past 100 years. I'd also like to point out that Winston Churchill addressed, and sometimes railed at, both houses of Congress on several occasions. King George VI, Attlee, Thatcher, Blair and Brown also voiced their views on issues that either divided us or united us in front of both houses of Congress. Obama was coming here to show solidarity with the British Prime Minister, despite their wide ideological differences. A Republican president would have done exactly the same for a Labour PM. ( I remember seeing US flags being burned in Trafalgar Square when Bush visited Blair.)

A few weeks ago Parliament -- with colourful language -- was talking about banning Donald Trump from entering the UK. He is perceived as a right-wing reactionary. Obama is a left-wing liberal, with, as Cameron so eloquently said during their joint press conference, 'a good heart.' All I've heard over the past few days is venom about Obama.

Make up your minds, Britain, who is worth hating -- evidently any and all Americans in public life. Here we have Corbyn and a not-very-much -liked-these days Cameron and Osborne. We have a young man who defended the 20th hijacker, Zacharius Mussaoui, running for Mayor of London...The US has eloquent Obama. I would NEVER, ever use the F word towards any British head of state but this is what I am seeing on FB from otherwise sensible British people. Let's get ourselves some truly great leaders here before we mercilessly traduce the US.

Background:
http://www.bbc.co.uk/news/uk-politics-32810887 .

Carol Gould is an American broadcaster and author of 'Spitfire Girls' and 'Don't Tread on me -- anti-Americanism Abroad;' she has appeared on Sky News; BBC television and radio and also participates in debates on Middle Eastern and Persian Gulf TV.