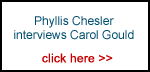 We hope that you'll feel our website is worthy enough to contribute a few pounds to the bandwidth bills.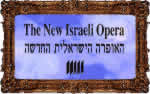 Last uploaded : Tuesday 5th Jan 2016 at 09:23
Contributed by : Carol Gould
This article first appeared on this site in March 2014 but we are re-running it because the British government is coming forward in with offers of aid for our victims of the Christmas 2015 flooding.

London March 1st, 2014

Anyone who lived through the dreadful storms and floods of Britain's winter of 2013-14 will be aware of the cries for the dredging of the country's waterways. During the height of the crisis recriminations flew in all directions even down to Tory ministers criticising one another. I should mention that whilst visiting the Little Venice Canalway Cavalcade in summer 2013 one of the exhibitors told me the stinky Grand Union Canal had not been dredged in over one hundred years! (if you've ever done that boat trip to Camden Lock you'll know what I'm talking about.)

When Benjamin Franklin lived in Craven Street, Charing Cross not too far from the Thames in the 1760s the stench from the river was reported to have been vile. Franklin must have had a phenomenally strong immune system because he had been known to swim in the Thames on his first visit to London in 1724.

The intense discussions on British radio and television, in the papers and in Parliament in February 2014 about the parlous lack of dredging of waterways brought back memories of my late father, who I am convinced was revolving in his grave during the British crisis.

My late father, Oscar Gould, was one of the chiefs of the US Army Corps of Engineers Marine Design Division based at the Customs House in Philadelphia, just by Penn's Landing where the tall ships are moored. He had been an accomplished structural engineer who had expanded his training to marine issues in the 1960s and become a member of the Society of Naval Architects and Marine Engineers; he was involved in bridge maintenance as well as the inspection of aircraft carriers. (I was particularly proud of his being one of only two Jewish civil engineers to progress this far although it is sad that he had had to resort to changing his name from Gold to Gould in the 1930s during a wave of anti-Semitism in the USA.)

One of his responsibilities was to supervise the dredging of waterways along the east coast from Philadelphia down as far south as Mississippi, Georgia, Alabama and Louisiana. I remember him fretting about Lake Ponchetrain in New Orleans and lamenting the lack of funding from 'the brass' for updating the flood barriers. His fears were realised when the lake burst its banks during Hurricane Katrina, causing great destruction in its wake.

I used to plead with him to take me on one of his expeditions on barges and dredges to places like Pascagoula, Mississippi; Mobile and Tuscaloosa, Alabama; Savannah, Georgia; Charleston, South Carolina and even as far west as Portland, Oregon. He used to tell me I could not travel with him because of the dangers involved but as a grown woman I now suspect in retrospect that he liked the temporary bachelorhood these trips provided.

One story I will never forget unfolded on 22 November , 1963 when my father had to be in South Carolina on engineering business, leaving my mother, sister and me alone for the weekend in which President Kennedy was assassinated. My father cried down the 'phone to my mother about the locals 'popping the vintage corks' to celebrate the death of 'n--- lover' JFK.

Over the long period of the 2014 British flooding crisis I kept thinking of my father, who was determined that the major waterways and ports for which his unit was responsible were dredged at least once a year. My impression was that the US Army Corps of Engineers was duty bound to make sure waterways were not building up detritus, which is what appears to have happened across the UK for decades culminating in the crisis of relentless rain of the winter of 2013-14. Dredging, or the lack of, has become a bone of contention in Britain because the flooding disaster exposed tremendous gaps in a dredging programme that should have been in place for decades. Recently I visited a restaurant ship moored at Embankment and was staggered by the sight of masses of garbage and trash floating on the surface of the Thames. The stench was unimaginable and this was not 'The Great Stink' of Benjamin Franklin's time in London. I thought of my father and how disgusted he would have been by this situation.

After he retired he was horrified to hear of the accident in Boston Harbour in which the QE2 collided with jagged rocks. Evidently the underwater maps had not been revised since 1939. He was infuriated that someone supervising that section of the east coast had failed to commission an update of the maps. He took the event personally and I spent many a distressing phonecall trying to assure him that it was not his fault. He was a man of conscience in his work, having marched in 1938 to Harrisburg, Pennsylvania to fight to have a black civil engineer admitted to their union.

Hopefully the British government and loyal opposition will put recriminations and political wrangling aside and get our engineers to work dredging the nation's waterways. We must avoid the tragic consequences seen in every corner of the country during the winter storms and floods.

And finally, I would like to share one of my favourite moments from my youth. My father came home one day from a trip with the Admiral of the Fleet on an aircraft carrier. He showed my mother a photograph of himself wearing a captain's hat and said 'Don't I look just like a real seafaring man?' to which she replied , 'No, you look like an old Jew.' He couldn't stop laughing. THAT is what a long marriage is all about !

**********************

This article has also been published in 'The American' magazine.

Carol Gould has written for the Guardian, the Jewish Chronicle and The Daily Telegraph; she is the author of 'Spitfire Girls' and 'Don't Tread on Me --anti-Americanism Abroad' and has appeared on BBC 'Any Questions?' and many other UK broadcasts.