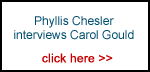 We hope that you'll feel our website is worthy enough to contribute a few pounds to the bandwidth bills.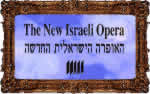 Last uploaded : Thursday 17th Dec 2015 at 11:12
Contributed by : Carol Gould
I think the posturing and pontificating in the UK about Donald Trump's anti-Muslim comments are somewhat hypocritical. I am a British citizen so feel I can criticise. Britain has a sorry legacy in the colonial relam as well as at home. Two of the worst haters are/were British:Dowager Lady Birdwood, Nick Griffin and David Irving. BDS has huge support here. (The last mass-boycott of things Jewish was in Nazi Germany.) The other night one of the news channels showed cards in the windows of bed and breakfasts as recent as the 1970s saying 'No coloured--no dogs.' England was the first country in the world to expel its Jews, in 1290. Before that Jews were subjected to unspeakable tortures and were burnt alive in York. The Lincoln and Norwich Blood Libels and associated massacres started here.

After Cromwell readmitted the Jews in the 17th century there were Jew Riots. They were not allowed to attend university until Jeremy Bentham established University College. Dr Jonathan Miller said he went there instead of Harvard because he was grateful for UCL's admission of Jews.

Let's move to guns: Obviously all Republicans would support gun ownership -- even Democrat-Socialist-friend-of-Corbyn Bernie Sanders has been lukewarm about gun control because Vermonters need guns for protection against bears -- but has anyone in Britain condemning 'violent America' looked at knife crime statistics in London alone? When I was on Jason Mohammed's show on BBC Radio a few days ago I mentioned the horror of General Dyer's massacre at Amritsar in 1919 -- part of the legacy of the often-shaming legacy of Britain in its colonial days.

When I have been at the receiving end of a stream of verbal abuse from white van man in the streets of London, Birmingham or Edinburgh I often wonder what this country's homicide rate would be were guns legal. With the rise of terrorism in Europe and the many threats here -- thankfully foiled by the security services -- there is no doubt some Britons will be increasing their pursuit of firearms; there has been talk in recent days of the Home Office seeking ways of improving police protection by easing firemarm rules. watch this space...