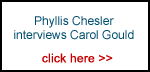 We hope that you'll feel our website is worthy enough to contribute a few pounds to the bandwidth bills.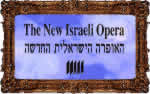 Last uploaded : Thursday 8th Oct 2015 at 16:51
Contributed by : Carol Gould
28 September 2015

United Nations Association London meeting:
How should HMG contribute to a solution to Israel-Palestinian issues?

I must talk briefly about me: I came from a secular Jewish family; none of us ever went to Israel. My mother and aunt served in the US Army in WW2 and knew about the Nazi extermination camps long before the general public was told. In my family we always admired the way the Jews, out of the ashes of Auschwitz, built a beautiful country filled with art galleries, concert halls, theatres, scientific institutions, research centres, an opera house and ballet schools and companies as well as a gorgeous dolls'house museum in Katzrin in the Golan, from which region new wines have been winning awards at the elite annual Bordeaux Festival. And yes, many will assert this is the occupied Golan, but there is no denying the magnificent, prosperous and successful place it has become under the care of those industrious and imaginative occupiers.

In the USA many generations of my family going back to 1811 supported local opera, music, ballet and theatre companies and in my case my sister and I were drowned in culture even though my parents were not wealthy. In fact, whenever I am challenged about the belligerence of Israel I point out that wherever Jews go in the world they do NOT set out to kill or attack their neighbours ; they achieve as much as they can and try to bring pride upon their local communities. Sadly Israel contains a conurbation of Jews under constant attack since the day the State was founded -- indeed since the days before the founding -- and have been forced to engage in military action to defend their small strip of land. I visited a high-security prison near Newcastle in 2008 and a member of my interfaith group asked the Chaplain why there was no rabbi and he said 'There is no call for one.' When the cashier at my local organic shop tells me when I go to pay for my Israeli corn on the cob ' That slipped through the net -- I am taking it off the shelf -- we will not stock goods from an apartheid state' I remind her that 1.2 million Muslims live in greater Israel, with their own mosques and madrassahs and shops and florists and bakeries and pizzerias ' but that 800,000 Jews were tortured, murdered and/or expelled from arab countries after 1948. And lest we forget what I love most about Israel: Tel Aviv is now officially regarded as the number one gay-friendly city in the world.

My hope is that the future state of Palestine will enjoy Israeli-style cultural and sexual freedoms and that Israel will go back to the dreams of Yitzhak Rabin : ' No more war! No more blood!' When Rabin was shot after a peace rally on November 4, 1995 Boris Yeltsin, then reported to have been in alcohol rehab, said 'This shot heard 'round the world will bather the region in rivers of blood' and perhaps he was right.

But I hope scores of new towns like Rawabi will spring up in peace and that Basher Masri will not be the only Palestinian developer to use funds wisely -- not for rockets into Israel.

Funds that come in to Palestine from the United Kingdom MUST go to development and not for financing more attacks on Israel. Ariel Sharon evacuated Gaza of every last Jew and what did it become? A launching pad for rockets. I pray that one day
2
freedom of movement will exist -- there will be no more checkpoints -- no more blockades and no more occupation -- but first Israel has to have guarantees that its sovereignty and the safety of its people will be assured.

When Sinai was evacuated Israel gave up eighteen settlements, two air force bases, a naval base, and other installations by 1982, including the only oil resources under Israeli control. What has Egypt done with that vast tract of land? Not much. But Jimmy Carter did bring Sadat and Begin together and there has been peace between Israel and Egypt ever since. Over the thirty-nine years in which I have lived in the UK it has astounded me that the United Kingdom has not taken a more active, Carteresque role in facilitating a resolution of the situation in the West Bank where 500,000 Jewish settlers live in a tense standoff with Arabs hamstrung by a complicated set of restrictions that -- despite my pride in Israel's achievements -- put a blemish on what was a noble socialist- Zionist dream and leave many Diaspora Jews in a dilemma about the way forward. But I would also argue that the Palestinian desire to return to their homes in what is now Israel is as unlikely a scenario as my asking for my family's homes back in Hungary, Poland, Russia, Germany and Austria - wrested from them and from millions of Jews by the Third Reich.

Lord Steel of Aikwood pointed out in January of this year in his statement in support of the Lords approving the establishment of a Palestinian state that Operation Protective Shield resulted in the destruction of the airport opened by President Clinton in 1998 and that had cost EU and US taxpayers $83 million to build. Yes, the Gaza war of summer 2014 was Israel's response to years of rocket attacks from Gaza and the killing of Israeli teenagers by terrorists. But this cycle of violence could be stopped by a concerted effort emanating from the United kingdom. I will play devil's advocate here and say Jeremy Corbyn is without a doubt a gift to those who want to hear a strong and relentless British voice to bring the decades-long conflict to a resolution acceptable to both sides. Needless to say it is unlikely the Netanyahu government will wish to talk to him, though. One thing I want to see is better protection for civilians in Gaza; Israel has a civil defence infrastructure second to none in the world and there is no reason why so many died in 2014 when Hamas could have provided shelter for its citizens. There ought to be no more wars but with Hamas and Netanyahu mortal enemies the British government could take the lead in ramping up civil defence in Gaza.

The right wing media like to say that £80million in aid to the Palestinian Authority goes to terrorists in Israeli jails -- I doubt it but the fact that such headlines arise indicates how far we in the UK are from being a leading light in a final resolution of the conflict. Likewise the left-wing media provide alarming headlines, like the Guardian announcing £80 million in licences to Israel for military equipment when in fact the huge majority of these monies went for mobile phone-related licences; the Guardian had to publish a correction.

Sometimes I wonder if my late grandfather was right -- he felt Palestine was the wrong place for a Jewish state. He predicted decades of conflict. He was not a member of Naturei Karta but felt a secular state needed to be in a place where neighbours offered friendship, not perpetual war. Added to the mix now in 2015 is the
3
impossible situation next door; as I pointed out on Iranian television last week, isn't it an irony that Yitzhak Rabin was able to seek a dialogue with Assad senior but that there is no negotiating partner with the son everyone thought would facilitate a resolution of the conflict between Israel and Syria? Again, as world leaders meet today in New York at the UN General Assembly, let us hope Britain will take a lead in this aspect of the region's tensions.

In my lifetime? I am an optimist -- with just one great leader of the calibre of Martin Luther King, Abraham Lincoln, Woodrow Wilson, Franklin Roosevelt, Winston Churchill, Mahatma Gandhi or Nelson Mandela -- Palestine will prosper alongside its astounding success-story, the State of Israel, and live in peace in perpetuity.
Carol Gould
Carbeth@go53.freeserve.co.uk
0207 266 1953/mob 07738 643388

Carol Gould is a Philadelphia-born broadcaster and author based in London who has appeared on BBC 'Any Questions?,''Newshour,' on the World Service and the Jeremy Vine and Victoria Derbyshire Shows as well as on Sky News, Islam Channel, al Jazeera and Iranian TV.

Visit www.bbc.co.uk and go to the News section of Lyse Doucet for more in-depth coverage.
************************************


How much in donations has come in to Gaza?
From a blogger

5.4 billion dollars last time I checked. about 50% is going towards construction, and the rest is going to "boost the economy" whatever that means. I wasn't sure they had an economy so big it needed over $2 billion for a boost.
Oh and it really isn't going to be audited. It will be allocated by Palestinian charity groups and monitored by the UNRWA which has members of Hamas on its staff and had rocket caches in their schools and facilities being used for military actions.