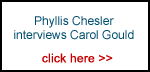 We hope that you'll feel our website is worthy enough to contribute a few pounds to the bandwidth bills.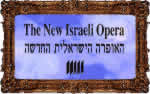 Last uploaded : Tuesday 22nd Sep 2015 at 15:48
Contributed by : Carol Gould
I usually place other writers' articles in our Guest Opinions section but this screed by the brave Dr Qanta Ahmed is a majestic piece that provides much material for reflection during the Jewish High Holy Days and Muslim observation of Eid. Here it is:

http://blogs.timesofisrael.com/at-al-aqsa-a-sentinel-moment-for-islam/?utm_content=buffer6aa88&utm_medium=social&utm_source=twitter.com&utm_campaign=buffer .

From Wikipedia:
'Qanta Ahmed is the daughter of Pakistani immigrants to Britain. She graduated from the University of Nottingham. She currently resides in Manhattan. After teaching medicine in Saudi Arabia for a year, she published a book about her experiences. In June 2013, she visited Israel, speaking at universities and research institutes around the country.Ahmed is associate professor of medicine at the State University of New York (SUNY) at Stony Brook.

She also practices sleep disorders medicine in Garden City at the Winthrop University Sleep Disorders Center and holds an Honorary Professorship at the School of Public Health at Glasgow Caledonian University in Scotland.

Ahmed is the author of In the Land of Invisible Women, an account of her experiences as a physician in Saudi Arabia.'

s://en.wikipedia.org/wiki/Qanta_A._Ahmed .