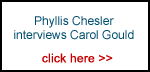 We hope that you'll feel our website is worthy enough to contribute a few pounds to the bandwidth bills.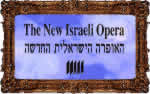 Last uploaded : Sunday 16th Aug 2015 at 16:55
Contributed by : Carol Gould
London

I used to own the rights to 'Flahooley,' the 1951 Broadway musical by Yip Harburg & Fred Saidy with music by Sammy Fain & Moises Vivanco.It marked the debut of Barbara Cook. Yip was most famous for The Wizard of Oz and Finian's Rainbow. His son Ernie got to know me when I owned the rights and he featured in Simon Schama's The Story of the Jews Tv series.

I optioned the rights for several years from 1991 but could not get a backer to produce the show. It was a boom time and nobody was interested in a show written from a Leftist veiwpoint. Now with the rise of the Left -- Corbyn, Sanders and Greece's government -- I think it would resonate. Having been financially ruined and impoverished for so many years now I'm fast moving to the Left!

'Flahooley' is about a toy manufacturer who is so successful he decides to give a laughing doll away to every child in the land. Soon he is branded unpatriotic. Yip Harburg wrote it during the McCarthy Era and the right-wing columnist Dorothy Kilgallen slated the story as un-American and it closed. It has a gorgeous score including special songs written for Yma Sumac by her husband Moises Vivanco and featured the legendary Bil and Cora Baird puppets. Worth buying the CD, folks...

One more fact about the great Yip Harburg: he wrote 'Brother, Can You Spare a Dime?' In September 2001 his son Ernie had sent me a CD of the many different interpretations of the song, to which I was listening on September 11 when my telephone rang and it was my Canadian friend Milli Gervasi telling me to turn on the TV because a 'plane had crashed into the World Trade Centre...The lyrics to Flahooley are brilliant especially those for the puppets. 'You too can be a puppet - unspoilt and uncorrupted - ...you have nothing to lose but your glands..'

I've just found a clip from the Fred Waring Show 1951. Try to watch it through to the end to listen to the gorgeous Flahooley song 'Here's to your illusions.' How awful that the concept of a doll being given away drove people to picket the Broadhurst Theatre insisting the show was Communist-inspired. It closed because of McCarthy Era hysteria that 'Ypsilanti,' the fictitious country created by Harburg, represented the USA being mocked. Well, indeed, the line at the end 'a land where you can laugh again' was Yip's slap at Joe McCarthy and the House Un-American Activities Committee; when you watch this clip it now seems the height of absurdity that a show could be shut down but...

s://www.youtube.com/watch? v=G286xwcGOTQ .

More on the Harburg family and legacy:

http://www.huffingtonpost.com/michael-sigman/lyricist-yip-harburgs-son_b_7948426.html .

http://www.huffingtonpost.com/michael-sigman/lyricist-yip-harburgs-son_b_7956090.html .