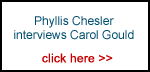 We hope that you'll feel our website is worthy enough to contribute a few pounds to the bandwidth bills.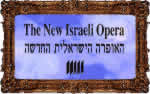 Last uploaded : Wednesday 27th May 2015 at 15:09
Contributed by : Sandford St Martin Trust












BBC Journalist Lyse Doucet to receive 2015 Sandford St Martin Trustees' Award

It has been announced that the BBC's Chief International Correspondent, Lyse Doucet, is to receive a prestigious Sandford St Martin Trustees' Award for raising the profile of religion in the media. Doucet will be presented with the prize by James Harding, Director of BBC News and Current Affairs, in a special ceremony at Lambeth Palace on May 27th.

James Harding said "It is a special privilege for me to be able to present this award. Lyse Doucet is one of the great treasures of BBC News – and I think of journalism across the world – and this gives us a chance to acknowledge the extraordinary importance of her work. This Sandford St Martin award recognises the profound influence of religion on the world we live in and Lyse has fearlessly brought us greater understanding of religion from some of the most perilous places on the planet. She is a more than worthy recipient of this great honour and I'm very glad to have this opportunity to recognise her immense achievement."

In more than 30 years as a foreign correspondent, Doucet has reported from the frontlines of some of the world's most dangerous trouble spots including a leading role in the BBC's coverage of the Arab Spring and more recently the on-going conflicts in Gaza, Syria and Northern Iraq. Last April she was granted an in-depth and exclusive interview with the Archbishop of Canterbury, Justin Welby during his visit to meet political and religious leaders in Egypt.

"We are delighted to be giving Lyse our special award for her commitment to journalism and her intelligent and clear reporting of the religious elements of global events," said the Rt Revd Nick Baines, Bishop of Leeds and Chair of the Sandford St Martin Trust. "In the fast-moving and pressurised world of news reporting, this is no mean task and she has given clarity to situations of great complexity and conflict."

When she was told of the Award Doucet said "I am very touched that the Sandford St Martin Trust deems my work deserving of this. It has been the most extraordinary privilege to work in so many countries and cultures, but this has also brought a responsibility to tell these stories as well as possible, and to understand people of all faiths and people of no faith. As journalists we hope our work helps bring a wider understanding, if not empathy to our world."

In response to news of the award the BBC's Religious Correspondent, Caroline Wyatt said: "I think that Lyse deserves the award more than anyone I can think of for her sustained, honest and accurate reporting of some of the biggest stories of our times.

She is a colleague with immense generosity of soul and spirit, and an inspiration to us all."

For interviews or images please contact:

Sarah Parfitt: sarah.parfitt@sandfordawards.org.uk

Direct line: 07900 4117 15

NOTES FOR EDITORS:

Lyse Doucet

Doucet grew up in Bathurst, eastern Canada where religion was an integral part of everyday life.

From 1983 to 1988, she worked as a freelancer in West Africa for the Canadian media and for the BBC.

She is a regular presenter for BBC World News TV and on World Service Radio.

Doucet has four honorary doctorates from leading Canadian universities as well as from the University of York in Britain.

In April 2014 Doucet was awarded an OBE in recognition for her services to British broadcasting.