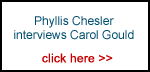 We hope that you'll feel our website is worthy enough to contribute a few pounds to the bandwidth bills.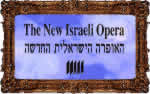 Last uploaded : Friday 13th Jun 2014 at 15:19
Contributed by : Carol Gould
Join me, Carol Gould, on Sunday 15 June in a discussion of war-related trauma at The Jewish Cultural Centre (JW3) 341-351 Finchley Rd London NW3 after a 3PM screening of the award-winning Israeli film Waltz with Bashir. The discussion will revolve around trauma and the Israeli soldiers who were present when the 1982 Sabra and Shatila attacks took place. I will be joined by Dr Nick Grey, Joint Director of The Centre for Anxiety Disorders and Trauma, South Maudsley NHS Trust

To book:

://www.anxiety2014.org/programme/films/waltz-with-bashir-(18) .

Please read my article about present-day war reporting in this section of Current Viewpoint.