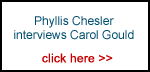 We hope that you'll feel our website is worthy enough to contribute a few pounds to the bandwidth bills.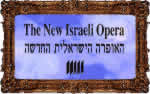 Last uploaded : Saturday 15th Mar 2014 at 02:55
Contributed by : Carol Gould
London

As a BAFTA member of thirty-three years' standing I feel I have a right to speak out about a film that enraged me. I thought I would wait until the BAFTA awards had passed before venting about 'Mandela: Long Walk to Freedom.'

I attended a special members' screening in late 2013 at a massive and packed West End Odeon. After one hour of the film I was so angry I could barely sit still. Where was Helen Suzman in the story? Joe Slovo? Ruth First? Ronnie Kasrils? Ike Horvich? The scenario showed us the dark side of Nelson Mandela -- his less-than-appealing treatment of the women in his life -- and provided a tale of black protest that culminated in the end of South African apartheid and release of Madiba (Mandela) from prison.

This is not a true portrayal of events.

As a filmmaker of integrity I could not remain silent about untruths being told to large worldwide audiences of young people.

At the end of the screening I took the microphone and asked William Nicholson, the screenwriter, why he had chosen to airbrush from the story the brave white fighters against apartheid. I pointed out that Helen Suzman had worked tirelessly for the end of the struggle and for Mandela's freedom. I reminded him that Ruth First had lost her life in the cause of South African equality. I received applause and shouts of support from the BAFTA audience. He replied 'There were a thousand people who fought apartheid.' I became incandescent with rage.

I went up to Justin Chadwick, the film's director, and asked him why he had not at the very least interviewed Ronnie Kasrils in his research. Ronnie, I explained, has continued to fight for other causes, principally Jews for Justice for Palestinians. He still has a bullet lodge in his face from the apartheid era. Chadwick admitted to me that such names did not ring a bell for him.

It infuriated me on the night, and continues to annoy me, that a piece of cinema can so flagrantly distort the reality of this story; Helen Suzman was the lone female voice in the South African Parliament railing against the apartheid regime and its cruel laws. She visited Nelson Mandela on Robben Island as often as she could and faced death threats for doing so. Ruth First was not so lucky. It is notable, too, that so many of the long lists of anti-apartheid fighters were Jewish. They knew how close Hitler had come to conquering Africa, a circumstance that would have resulted in the annihilation of the continent's Jews and eventually its black inhabitants.

The film depicts the struggle as a 100% black affair and leaves young and uninformed audiences believing there was no white involvement in the end of apartheid. I would go as far as to say that Mandela might still be in prison today and South Africa a pariah state like North Korea had it not been for the remarkable Helen Suzman and her supporters' relentless drive to free Mandela of his imprisonment and their country of its hideous hate laws. I discussed this with her niece, the actress Janet Suzman, and she told me the recognition of her aunt at the first apartheid museum was non-existent.

Recently I was told by a BAFTA member that my comments at the large screening had made a deep impression on the membership and Council of the Academy. Perhaps the Oscars and BAFTAs did not honour the film because cinema craftspeople endeavour to provide an accurate account of history that will inspire the young of the next generation.

I had to put pen to paper to rid myself of the lingering bitterness with which this movie left me. Hopefully future 'biopics' will not airbrush those who deserve their rightful place in history.
********************

Carol Gould has written for the Guardian, the Jewish Chronicle and The Daily Telegraph; she is the author of 'Spitfire Girls' and 'Don't Tread on Me --anti-Americanism Abroad' and has appeared on BBC 'Any Questions?' and many other UK broadcasts.