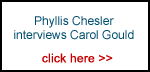 We hope that you'll feel our website is worthy enough to contribute a few pounds to the bandwidth bills.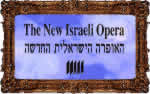 Last uploaded : Saturday 21st Mar 2015 at 08:38
Contributed by : Carol Gould
It is a year since the AFP journalist Sardar Ahmad was murdered with his wife and two little daughters by the Taliban at the Serena Hotel in Kabul, Afghanistan. A year on, the world has not settled into tranquillity but has actually become the workplace of a new barbarism, ISIL (Islamic State in the Levant.) Sardar's surviving son has been taken in by a family member in Canada; may he enjoy long life.

Originally published March 22, 2014

London

This past week I have taken part in a series of live discussions about the fast-moving situation in Crimea and the P5 + 1 negotiations in Vienna focussing on Iranian nuclear development. During the Vienna talk, dominated as usual by men, I thoroughly enjoyed managing to squeeze in a sentence about EU Foreign Policy Chief Catherine Ashton's meetings with female dissidents in Iran. In this same week Iranian friends and neighbours, celebrating Nowruz, the Persian New Year, introduced me to the tradition of placing various foods and spices as well as a goldfish in a bowl on their main table at home. I told them it reminded me of the Jewish Passover table but was reminded that Nowruz goes back seven-thousand years, pre-dating Jewish history.

Despite the grimness of the topics I felt uplifted and made a promise to my younger colleagues at BAFTA that I would go back to Twitter. I am not a fan of social networking but learned my lesson a few years ago when the producer of ITV Breakfast was looking for me on Twitter and it was only when a twenty-something from RUSI ( Royal United Services Institute) alerted me to the message. I nearly lost that opportunity and the most welcome fee but in the past year have once again begun to neglect the site. As I am on three BAFTA chapters I was bullied into re-joining Twitter last week. It is without doubt a superb source of breaking news from the countries about which I agonise.

And so it was that I suffered a jolt when I learned on Twitter of the death in Kabul of Sardar Ahmad, the forty-year-old senior correspondent for Agence France-Press and head of Pressistan, an agency coordinating facilities for foreign press in Afghanistan. He was killed in cold blood, along with his wife and two little daughters, by Taliban gunmen who had burst into the Serena Hotel . His baby son was seriously injured. Interesting that this story was not reported on the mainstream media I had watched all week.

This appalling tragedy brought back memories of March 4, 1996. After a day in Jerusalem editing a documentary I had arranged to meet two new friends, Gail Belkin and Sylvia Bernstein at the Dizengoff Centre for Purim tea. I found myself stuck in a cab in Tel Aviv and suddenly there was screaming on the radios in our cab and in the truck stuck next to us. A huge bomb had gone off at the Dizengoff. Had I been on time I would not be writing this article; Gail and Sylvia were amongst the dead. The next day I sat in a restaurant reading the black-bordered tributes to the many dead in The Jerusalem Post, tears streaming down my face.

Hamas had claimed responsibility for this atrocity, picking Purim, a holiday on which Jewish children dress up and go out for ice cream and fun so the terrorist group could slay the maximum number of youngsters. The night before the attack I had noticed religious Jewish men -- an unusual sight in Tel Aviv -- congregating in the Dan Hotel and wondered if they had an inkling of the bombing to come. (Some Netanyahu-haters said his supporters in the intelligence community had deliberately ignored warnings of an attack in order to generate support for Bibi's 'bitachon' (security) election campaign.) That night the sunset was blood-red.

Hamas - alQaeda - the Taliban whatever the source of such murderous anger -- it is evident to me from the events consuming the globe -- including those in Venezuela, so eloquently described in Jared Leto's recent Oscar speech-- that we are in a 'Groundhog Day' time warp. I often bleat about the lack of great leaders in the world and that we need an FDR, a Churchill and a Lincoln to bring some light to the darkness. When will this person come to rescue humanity?

Why did Sardar and his dear family have to die? They were celebrating Nowruz and like the innocents killed at the Dizengoff, became statistics added to the mountain of destruction that seems to have no resolution. In 2001 I wrote to the editor of the Independent warning that the demolition by the Taliban of the ancient Buddhas in Bamyan were a metaphor for human destruction to come and then came 9/11. Since then violence, anger and retribution have reverberated year in and year out.

As the Persian New Year becomes a descent into mourning one can only hope that inspired leadership will emerge from a vacuum that is making the planet grow more and more grotesque.

****************
Related links:

http://www.theguardian.com/world/2014/mar/21/sardar-ahmad-afghan-journalist-killed-taliban .

http://blogs.afp.com/correspondent/?post/Remembering-Sardar-Ahmad#.Uy7ZqvDYffI.twitter .

**************
Carol Gould has written for the Guardian, the Jewish Chronicle and The Daily Telegraph; she is the author of 'Spitfire Girls' and 'Don't Tread on Me --anti-Americanism Abroad' and has appeared on BBC 'Any Questions?' and many other UK broadcasts.