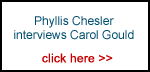 We hope that you'll feel our website is worthy enough to contribute a few pounds to the bandwidth bills.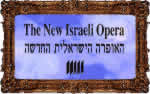 Last uploaded : Wednesday 12th Mar 2014 at 10:16
Contributed by : Carol Gould
It was with shock that I heard of the news of the sudden death at the age of 52 of Bob Crow, leader of the Rail, Maritime and Transport Union.

I met Bob in 2009 when I was a panellist on BBC Radio 4's 'Any Questions?' hosted by Jonathan Dimbleby. I had been warned that my right-leaning views would enrage him and that he would demolish me. In reality he was gracious and we actually agreed on several points; how could I criticise a small rise in pay for tube workers when football stars and bank managers were still being paid fortunes despite the financial meltdown that had consumed the country?

Bob's comment that Margaret Thatcher should 'rot in hell' infuriated many. Indeed it was not the language I would have used despite having watched her destroy ITV when I was an executive at Anglia Television, but he was an effective leader of his union constituency.

Rest in peace.