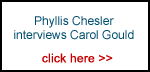 We hope that you'll feel our website is worthy enough to contribute a few pounds to the bandwidth bills.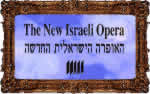 Last uploaded : Tuesday 23rd Jul 2013 at 00:52
Contributed by : Carol Gould
I wrote this article in 2006 and it is still relevant. How prophetic that Hezbollah is mentioned. How sad that nothing has changed in the Middle East or on the violent streets of America's big cities. I want to keep the memory of Alan Senitt z'l alive.
To donate to the Alan Senitt Memorial Trust go to:
http://www.alansenitt.org/ .
****************
Alan Senitt, The Somme and Zidane

by Carol Gould

first published July 19, 2006

On the weekend of July 8th 2006 the Prince of Wales represented Great Britain at the sombre commemorations of the 90th anniversary of the Battle of the Somme in which hundreds of thousands of young men lost their lives in one of the most costly military undertakings in modern history. Young men from countries around the globe had volunteered to fight, most with youthful enthusiasm and patriotic zeal, some with apprehension. 200,000 French, 420,000 British and 500,000 German troops fell in the Somme campaign.

That same weekend in 2006, Alan Senitt, a twenty-seven-year-old British voluntary worker who would, without doubt, have volunteered with passion for his country had a world conflict developed this year, was murdered in cold blood in Washington, DC. His attackers were three young men and a woman, one of whom was fifteen. At the Somme there were, it is said, fifteen-year-olds who had lied about their true age in order to serve their country. Alan Senitt is reported to have died gallantly defending the honour of his female companion, who was being sexually assaulted by the gang. His chivalry cost him his life; one of the attackers did not just rob the pair but found it necessary to slit his throat. His sparkling young life, highlighted by sterling work for a string of British charities, for Lord Janner and for Muslim-Jewish organisations was obliterated by a gang of young people who roam the streets of Washington and terrorise its multiculturally rich population.

I knew Alan from the reputation he had garnered at B'nai B'rith Youth, a worthy organisation that helps send Jewish youngsters of all backgrounds to Israel for hard work, tough outdoor pursuits and character-building summer camp. BBYO UK also sends young men and women to Israel for 'Machon,' a year-long intensive educational scheme for 'gap year' British college students. Notwithstanding the vicious rhetoric one hears on a daily basis about evil Israel and the Zionist conspiracy in social discourse on the London-Oxford-Cambridge dinner circuit, the Machon programmes produce young men and women who return to Britain with high expectations and a keen desire to serve in the commercial or voluntary sector. Alan was a hero to the BBYO participants who came into my office at Hillel House when I was Administrator for Machon.

The gang that killed Alan had no such outlet for whatever motivation drove them to wreck the life of the assaulted woman and to end the life of a British 'charity hero,' as he was described on the front page of the London 'Evening Standard' newspaper. It was reported that one of the criminals had told his companions earlier that evening that he wanted to 'go out and cut someone.' Well, he cut down a sapling that would have grown into a mighty tree.

In the same week that was the last Alan Senitt was to live, Wayne Rooney and Christiano Rinaldo were involved in an ugly confrontation at the World Cup in Germany. (It did not escape the world's collective psyche that the 90th anniversary of the Battle of the Somme was unfolding as Germany hosted scores of former enemy countries to its shores. ) Rooney, barely out of his teens like the boys of the Somme and Rinaldo, petulant to the extreme, are paid obscene amounts for their gift of kicking a ball around. Before floods of hate mail bombard this writer from furious football fans, may it be recorded here that the fiercely patriotic journalist Richard Littlejohn said the World Cup made him ashamed to be English and the former Cabinet Minister David Mellor said similar, whilst Matthew Norman asked why this is called the 'beautiful game.' I look at Rooney and can see him serving the nation in uniform without hesitation, but his belligerence at the tournament and the widely-reported behaviour of his fiancee and the other 'WAGs' (wives and girlfriends) make one wince when on the same day the television networks air commemorative programmes about the sacrifices of the miserably-paid soldiers who bravely met their deaths in the horrors of the trenches. They left hundreds of thousands of impoverished young widows and fiancees, orphaned children and bereft parents. In Germany 2006 the football women in their teens and twenties wreaked havoc and spent staggering sums on alcohol and shopping. This imagery was repugnant and, as Littlejohn said, left one feeling great shame.

I attended the funeral of Alan Senitt in North London on July 14th. The grief in the air was palpable. At funerals one expects the old and the ailing to be mourned by predominantly mature friends and family, but here were scores of youngsters sobbing and some unable to remain standing as the coffin of the twenty-seven year-old lay at rest in the packed chapel. The British Chief Rabbi, Sir Jonathan Sacks, lined up with the rest of us to shovel earth onto Alan's casket after it was lowered into the grave, and the line of mourners was formidable.

At the memorial service on Sunday evening, Lord Janner recounted the unbearably tragic story of Alan's parting gift to him before he left London for Washington, a necktie which he was now wearing at this service. He also told the enormous gathering that Alan had sent him a baseball cap with 'Lord J' emblazoned on it, and that this gift had only just arrived with a note telling him 'all was OK in DC.'

On the day Alan Senitt was murdered by knife-wielding youths from a big-city ghetto another angry youth, Zinadine Zidane, was red-carded and effectively disgraced for eternity for head-butting an Italian footballer at the World Cup Final. One does not place 'ZiZou' in the same category as a throat-slashing murderer; he later told the press that the Italian had insulted his French-Algerian mother and sister, thus leaving him no alternative but to attack his opponent. Never has a sports story so thoroughly swamped the news on television, radio and in the newspapers across the globe. Here was a world sporting event that should have been a beacon of international understanding reduced to an ugly discussion of race and religion. In Washington, distasteful rancour has arisen because the Senitt tragedy was emblazoned on the front pages of the papers but the death of a black political activist, Chris Crowder, was relegated to an inside page. That any death can become a competition for fair coverage is a lamentable sign of our turbulent times. Barely a week on from the murder of Alan Senitt, one cannot help thinking of the Senitt family planning their World Cup Final Sunday 9 July as did millions of us across Britain, only for the day to be destroyed by the news of the death of their son, and their lives shattered forever.

This has been a month of turmoil and grief. In the wake of the death of Alan Senitt, who was truly a young pillar of the Anglo-Jewish community, the Middle East appears to be on the brink of catastrophe. Parents of the young Israeli male and female teenagers who compulsorily 'do army' are gripped with fear whilst Lebanon is held hostage by Hezbollah. Where will it end? One prays that the young soul of Alan Senitt can be at peace, and that in time the ugly waves of hate that seem to be engulfing the world once again can be turned into glimmers of hope by other young men and women as noble as he.
***********************
This message is on the website set up in his memory and it describes him as I remember him:

'Alan really was a gift from god put on this earth for a reason. He had a unique gift of making everyone he met feel special whether they were 90 or 9 years old. And making them understand and believe that everything they had to offer was unique and important.'
**********************************
Carol Gould is a broadcaster and author of 'Don't Tread on me -- anti-Americanism Abroad' and 'Spitfire Girls.' She has appeared on BBC 'Any Questions?' and on many programmes on BBC, ITV, Sky News and al Alam. She was Drama Commissioner at Anglia TV for eleven years.