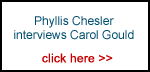 We hope that you'll feel our website is worthy enough to contribute a few pounds to the bandwidth bills.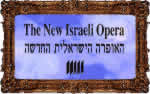 Last uploaded : Monday 12th Nov 2012 at 00:10
Contributed by : Carol Gould
Here in the UK the news is of the BBC and its scandals. It would be a tragedy if the superb nightly primetime programme 'Newsnight' is cancelled due to one botched story. Then again in 2005 the legendary king of CBS anchors, Dan Rather, fell from grace after the debacle of the story about George W Bush's National Guard service. His equally legendary '60 Minutes' producers and a top CBS executive were fired. This past week the departing Director-General, George Entwistle, was subjected to a merciless grilling by radio anchor John Humphrys. (I keep thinking of how long Humphrys would last in a third world fiefdom had he badgered his boss on live national radio.)

Entwistle has been in the job for less than two months but is reported to be receiving a £1 million golden parachute. He was a gifted man with a reputation for decency and gave many years of his life to the Corporation but as the BBC is a public service broadcaster I find this appalling.

In 1981 the British actor Denis Quilley, working on 'Hijack,' a play I had commissioned at Anglia Television for the ITV network, told me 'One day you are going to be the first woman Director-General of the BBC.' Denis and I had been sitting on a hill overlooking magnificent scenery in Majorca where he was filming 'Evil Under the Sun' when he suddenly blurted out his prognostication. (I was all of 27.) We had spent a week in heavenly surroundings with his co-stars Diana Rigg, Peter Ustinov and Roddy McDowall and Denis and I had just worked on my two-hander script 'Red Hot Mama' about Sophie Tucker. We had met when I was a trainee director with Jonathan Miller at English National Opera (the other trainee was a young lad named Nicky Hytner) and Denis was starring down the road in 'Sweeney Todd' at Drury Lane. Inasmuch as some sixty-five great programmes had my name on the credits for over ten years in the heyday of TV drama, perhaps I should send my CV in to the BBC.

My good friend Charlie Wolf said on BBC 'Any Questions?' this past Friday that people should be willing to work for free or for less than minimum wage. Well, I would NOT be willing to work for nowt or for minimum wage for the BBC;
I do believe I would have staying power, would make everyone laugh and love their work. I have 100% combination news junkie-show business DNA and would make licence payers feel they were getting their money's worth.

Related story:
http://www.democracynow.org/2005/1/11/cbs_news_fires_four_over_bush .